Former team members have rejoined as firm positions itself as much more than just a distributor
While away on a trip to San Francisco earlier this year, Gerry O'Keeffe received an unexpected call. It was from Brightstar CEO Rod Millar, who was keen to bring him back to where his journey began in the mobile industry.
O'Keeffe had just arrived in the Golden State when his phone rang. This chat would ultimately pave the way for him to return to the business, which he had first joined in 1996 when it was known as 20:20 Logistics.
He spent 10 years there before leaving in 2006 to join Exertis, where his roles included managing director for UK and Ireland, and MD for the international business.
O'Keeffe told Mobile News that he has "unfinished business" at Brightstar, which he considers more than a mere distributor.
Challenging landscape
O'Keeffe's arrival at Brightstar as executive vice president for Europe on July 1 comes amid a challenging landscape that has emerged in light of the coronavirus pandemic.
That didn't, however, deter him from making the switch from Exertis – which he admits was a difficult decision.
"I wouldn't have left Exertis for any other job," says O'Keeffe. "It was a difficult decision, as I spent a long time there and I worked with great friends and colleagues.
"But as you get further up in an organisation, you can get a bit removed from the coalface and can often be less directly involved with customers, suppliers or the teams on the ground– and that's what I have always enjoyed the most."
In his new role, O'Keeffe is more involved in this activity and it's easy to understand why he has such a connection to the business. For one thing, he proudly recalls being around for the company's first day on October 1, 1996.
He also feels he is back where he belongs. "I grew up in distribution in the world of mobile and that specialism was something I was keen to get back to.
"When Rod put the call to me, it sounded interesting, challenging and compelling, so I was delighted to get back to the business in Crewe."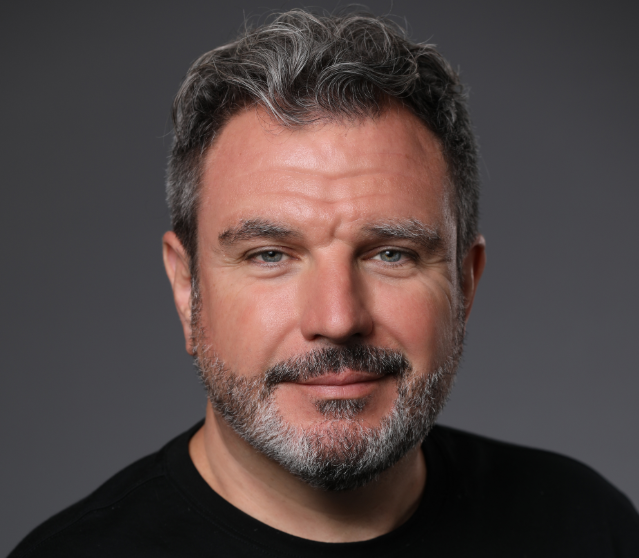 He reveals that his new role will see him running the UK business on a day-to-day basis.
He also has direct responsibility for everything that occurs in the Turkish and Middle East part of the business, plus some involvement in its operations in India.
O'Keeffe adds: "The Brightstar structure has historically had regional and country roles, but it's now a lot flatter in the way we're going forward and there's more direct engagement with the corporate head office, including with Rod."
People changes
O'Keeffe isn't the only person to have returned to Brightstar in recent months.
Former Mobile Phones Direct CEO Richard Baxendale came back earlier this year, while EMEA CFO Steve Russell rejoined in May after leaving the business in 2012.
Peter Adams, VP for EMEA operations and CEO for the WeFix business that Brightstar acquired earlier this year, also returned to the company in late 2019.
These moves come in the wake of former MD Naz Dossa departing the company
last October, with industry veteran Mark Mitchinson occupying the role until the March this year.
O'Keeffe says there are good reasons for many former team members returning.
"A common theme of those that have returned is that having a mobile DNA is central to their core," said O'Keeffe.
"Rod has been very focused on getting people who know the industry and not having people coming into it for the first time."
O'Keeffe says a lot of his reason for returning is down to Millar, with whom he has kept in touch over the years since their ways parted when he left Brightstar.
"He's a hugely charismatic leader and is very driven about what he wants to deliver
for Brightstar," he says. "People who work for Rod would walk over hot coals for him; there's a huge amount of loyalty to him from people within the business."
Transformation
Since O'Keeffe departed the company in 2006, it's no real surprise that the business has changed significantly – while he points out that its direction has altered too.
"It has changed dramatically," he says. "The business that I left many years ago was a specialist distribution business, but it's now more services-focused."
Typically in the past Brightstar has been seen primarily as a distributor, but it has moved to change this perception – with the company now keen to be seen as a services business rather than just a distributor.
According to O'Keeffe, the main focus for Brightstar is now around offering integrated services, including a combination of insurance, repair, buyback and trade-in services, to the mobile industry, working with a range of operators, MVNOs and smartphone manufacturers, plus the financial services industry.
"We've stepped away from what you'd call the day-to-day transactional distribution and we work with customers to provide integrated services to them."
WeFix acquisition and expansion
One service that Brightstar sees as key going forward is the recently acquired WeFix, a business that operates as a 'we come to you' repair service and is partnered with Samsung.
The company, which was originally founded in 2012 under the name Reviveaphone before rebranding in 2017, plans to increase its number of van-based mobile workshops from 73 to 150 by the end of this year.
There are also plans to launch the service beyond the UK, with O'Keeffe mentioning North America, Europe and Australia as target markets.
"We acquired WeFix earlier this year, and it was something that was in huge demand during lockdown because of the service levels it provides for customers," he says.
"WeFix is a really important part of our overall service proposition for our customers. The relationship it has with Samsung is central to our thinking and core to our reasoning for the acquisition. It is a model that we're looking to deploy globally."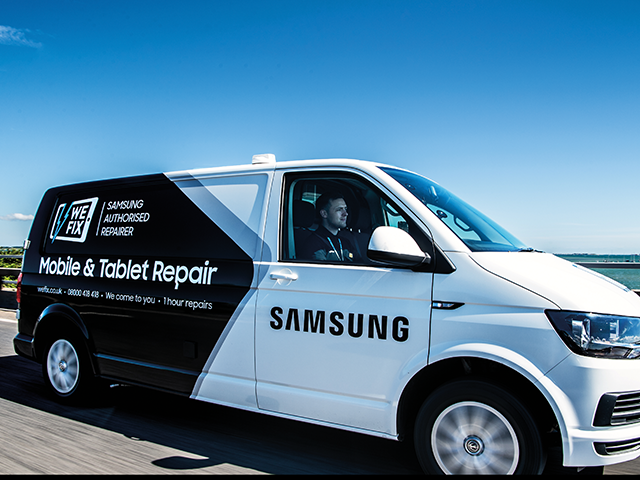 Pandemic disruption 
One topic that cannot be ignored is the developing coronavirus pandemic, which has caused widespread disruption to businesses – and from which the mobile industry has certainly not been exempt.
O'Keeffe is, however, bullish about how Brightstar has handled the situation so far.
"We've been able to respond immediately to this. We didn't lose a heartbeat in terms of the business over the course of the year," he says.
"The warehouse has operated at full capacity throughout – and while there was a slowdown in some of our customers from a retail perspective when they were shut, a lot of business transferred online instead.
"IT has played a massive role in making sure everyone was able to achieve home working at speed, and from an operations perspective it has been business as usual."
While not all of Brightstar's 700 employees are yet back in the workplace, around half
of them have returned and social-distancing measures are in place.
O'Keeffe is keen to focus on the more positive impacts that the pandemic has had when it comes to a different approach to working.
"I think in general, as a society we've learnt a lot more about home working and how this can be achieved – and that it's not something we should be wary of, as we have been in the past," he says.
He adds that the virus has caused the company to think more about how it offers services, rather than focusing on distribution while retailers have been closed.
"In many ways, the pandemic has enabled Brightstar to speed up its strategy around our approach to being more services- led," he says.
Thinking ahead
As for the long term, Brightstar recently outlined its ambitions to invest heavily in its UK business.
This includes plans for £50 million worth of investment towards building a new state- of-the-art advanced fulfilment centre, plus two new dedicated call centres in the area in Crewe.
As part of this, Brightstar will be relocating its operations to another part of the town, where its UK HQ is based.
The multimillion-pound move will ensure that Crewe remains the hub for Brightstar's UK and European business.
"It's a huge boost to Crewe and the north- west, and demonstrates our commitment
to the region and the specialist knowledge our teams have developed within the area," says O'Keeffe.
He adds that the investment also sums up the firm's focus on being more than just short-term.
"We're building a platform here to underpin the growth in the market out to 2030 and beyond. There's nothing short-term in what we're doing," says O'Keeffe.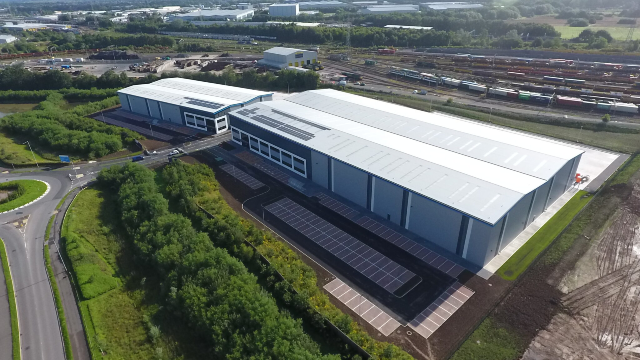 Catalyst for change
As for the here and now, with no end to the pandemic in sight, O'Keefe reflects that 2020 will be a catalyst for changing the future of the workplace – but that the fundamentals of business remain the same.
"Undoubtedly, we'll look back in the years to come and say 'what were the changes from 2020?' and these will be dramatic in our everyday lifestyle," he says. "However, the basics of business have continued throughout."
But while O'Keeffe has seen the real benefits of technology for connecting people during the last few months, it's clear from his tone that he would rather meet people in person.
"Meeting people on Teams is useful, but I'd really love to see people in their own environment – and I look forward to the day when we're free to engage again more directly."