Oppo makes 5G affordable with a capable contender in the form of the A74 5G 
I've been fortunate enough to review a fair few Oppo devices before.
I was particularly impressed with the Oppo Reno 2, Reno 4 Z 5G and Reno 4 Pro 5G smartphones I was able to review.
But as of yet I've not had the opportunity to review one of the vendor's more affordable mid-ranger models.
Until now. I was able to put the Oppo A74 5G – which came out earlier this year and retails for under £230 – through its paces.
The fact that its sub £250 and comes with 5G is a positive step from Oppo to make 5G technology more affordable for consumers.
But how does the A74 5G measure up?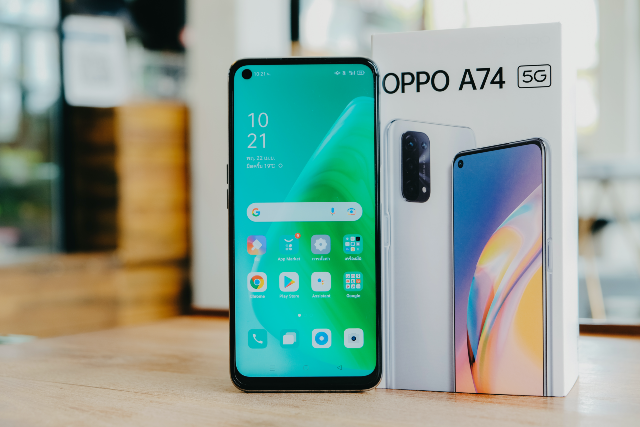 Specs
To begin with, it's worth noting the specs that the Oppo A74 5G comes with. The full list is below.
It's available in two colours; Fluid Black or Space Silver
OS: Android 11 with ColorOS 11.1
Processor: Qualcomm SM4350 Snapdragon 480 5G (8 nm)
Screen: 6.5-inches
Resolution: 1,080 x 2,400
Memory: 6GB RAM
Internal storage: 128GB
External memory: MicroSD
Rear camera: Quad camera 48MP + 8MP + 2MP + 2MP
Front camera: 16MP
Battery: 5,000mAh
Dimensions: 162.9 x 74.7 x 8.4 mm
Weight: 190g
Design
On the face of it, the A74 5G smartphone looks similar to most smartphones on the market, which isn't a bad thing, but don't expect anything in way of being different.
This was even backed up when I spoke to a couple of friends in the industry, who pointed out that the Oppo A74 5G reminded them of the Samsung A72 – it was hard to disagree!
It is though, a fairly big phone at 6.5-inches, which for comparison reminded me of a Peter Crouch and Jermain Defoe strike partnership when sat next to my iPhone 8.
On the front the screen has an 83.8 per cent screen-to-body ratio, while the front camera is located in the top left corner of the screen as a punch-hole type notch.
What I did notice however, is that the phone is plastic both on the side and on the back, which isn't too surprising given that the phone is one of Oppo's more entry level options.
On the rear, the phone has its standard Oppo logo branded towards the bottom, while the quad camera set-up is nicely housed at the top.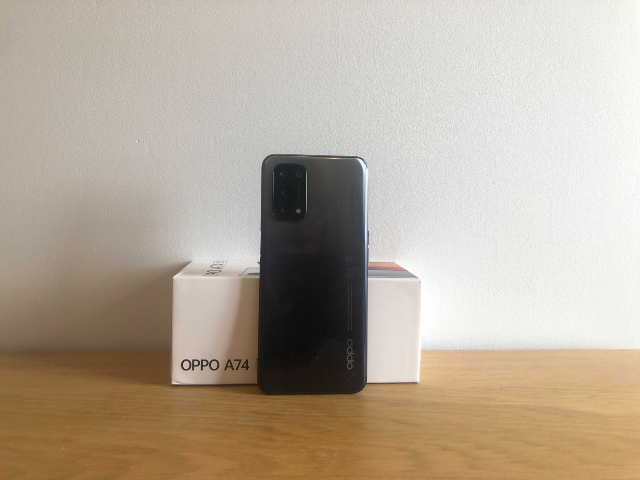 Camera
The A74 5G comes with a quad-camera on the rear, which isn't too unusual these days and not just reserved for high-end flagships anymore.
The main camera on the back is a 48MP standard camera, while the set up also includes an 8MP ultra-wide camera. The set-up is complete with a 2MP macro camera and a 2MP depth sensor, while on the front there's a 16MP selfie camera.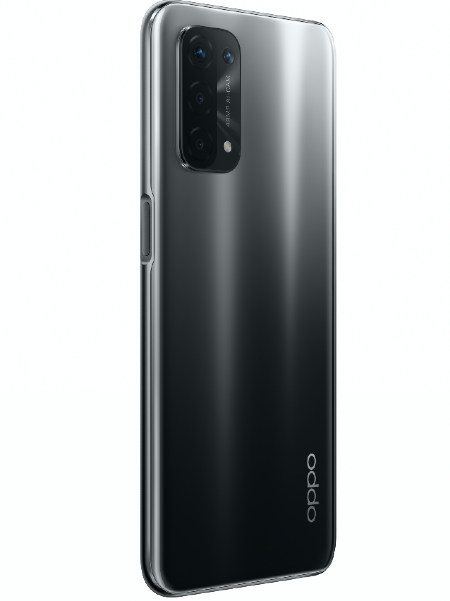 My experience with the camera was mixed, as I was able to take some good photos largely as a result of the 48MP camera, but found the phone struggled in night mode.
I found portrait mode to work well and the ultra-wide lens allowed for some good pics too, but low-light images weren't to the best standard, often coming out too dark.
There's also a zoom function with the camera, which was pretty solid despite only being restricted to 6x zoom. Although the fact that a phone at this price-point has a zoom feature is still a bonus.
As for night mode, don't expect to take the best shots as it lacks attention to detail and you're probably better using auto mode instead.
Below are some shots I took to test out the camera's capabilities.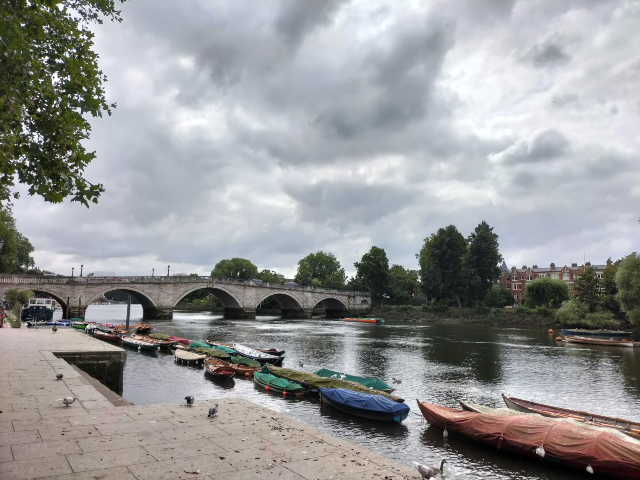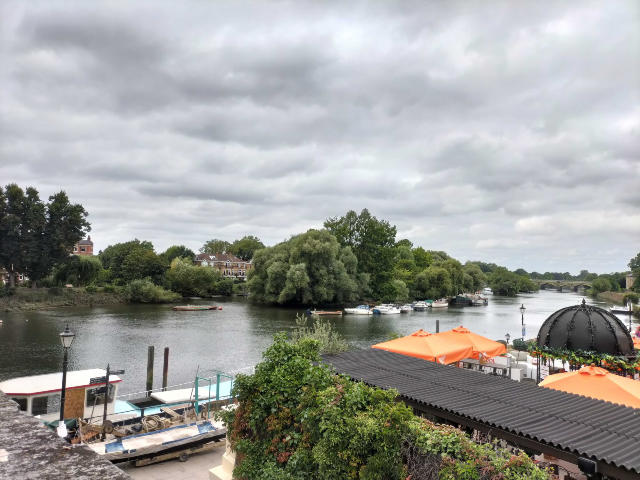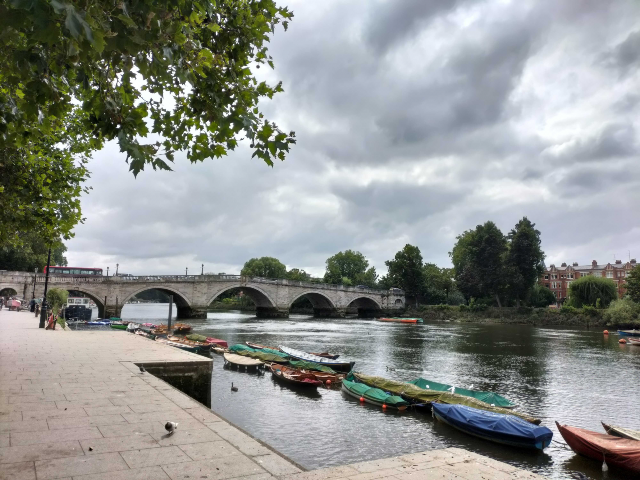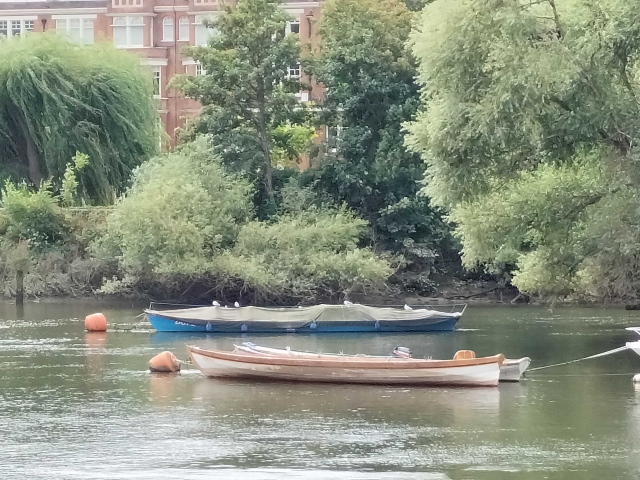 Performance
For a phone that's at the lower spectrum of the mid-range segment of the market, I wasn't too sure what to expect when it came to performance, especially when this smartphone boats such a powerful battery.
But I was pleasantly surprised with the overall performance and speed of the phone.
Ok, so the phone doesn't have the quickest refresh rate, but 90Hz shouldn't be sniffed at.
It comes with the latest and greatest from Google, with Android 11 OS, so you're up to date and not having to compromise on security or performance.
And if speed is a problem, it shouldn't be, as I found the device to run smoothly throughout my usage of it with apps running with little difficulty.
There's also a more than reasonable amount of stock storage too, with 128GB available. If that isn't enough then there's the added option of a microSD card slot if you wish.
As for the battery life, I've read mixed reviews online but found the A74 5G to stand up very well. I could easily get through a day of pretty hefty use and found that I still had more than enough battery in the tank to safely make it home without fear my phone was going to die.
Verdict 4/5
Speed 4/5
Battery 5/5
Design 3.5/5
Camera 3.5/5
Value 4/5
Summary
Overall I was a very big fan of the Oppo A74 5G smartphone.
I was particularly impressed when it came to the battery life and performance.
The hefty amount of storage is also a big plus, but none more so than the fact that this smartphone at a touch under £250 makes 5G affordable for consumers.
It's probably not a phone you'd get if you wish to become a photographer, but that's ok because it's not trying to be. It aims to speak to the mass market and at an affordable level and it does that very well.
Oppo have been pushing well at the higher-end of the mid-tier market, but this is a genuine option to consider towards the lower-end and one that won't hurt your pockets either.
Prices: £229* (Pricing may vary)