A decade since Ericsson's first Mobility Report, we asked how the vendor sees the future for the industry
The emergence of 5G has dominated the technology landscape over the past couple of years and momentum continues to grow.
With many companies predicting what 5G can do for the future, Ericsson has been at the centre of providing projections, trends and data on the mobile industry.
And the Swedish vendor has certainly seen big change in the market in the decade since 2011, when it published its first Mobility Report on the industry.
Since then, some 5.5 billion smartphone users have been added and mobile data traffic has increased 300-fold, according to its latest issue of the report published in November 2021.
As a global leader in 5G, Ericsson meanwhile has 105 live 5G networks across 46 countries.
Mobile News spoke to Ericsson's Andrea Spaccapietra, VP of digital services for the UK and Ireland, to find out more about the rise in 5G and how it can improve industries.
What are your predictions for 5G in the UK in 2022?
In 2022, the UK telecoms industry will embark on the next phase of its 5G journey – that is, the rollout of standalone (SA) 5G.
Most deployments today consist of a nonstandalone (NSA) deployment model, where existing 4G LTE infrastructure is leveraged to enable 5G connectivity.
However, it is in the SA 5G era, with the ability to efficiently support the most demanding applications in terms of high bandwidth, ultra-low latency and reliability – that we will start to see the most transformative use cases.
Supply chains, manufacturing and healthcare are just a few of the industries that we will start to see leverage SA 5G this year.
With supply chains particularly stretched and ripe for innovation, we'll see pioneering use cases emerge in which millions of sensors and IoT devices track products from source to final destination.
The UK is in a prime position to lead on the deployment of SA 5G. Three of the country's leading operators – EE, Telefonica and Vodafone – have selected Ericsson to deploy 5G-core-standalone infrastructure across the country.
What's the roadmap for the rollout of standalone 5G?
The UK's legislative agenda has set the stage for easier deployment of 5G and is on the right path, having concluded critical spectrum auctions last year, accelerated the Shared Rural Network scheme, supported 5G trials and cut red tape around planning laws.
The 'quick wins' of 5G have been captured, with consumer coverage having been extended to most major cities, and consumers want more innovative uses that only SA 5G can deliver.
Meanwhile, the business case for enterprises for SA 5G is being reinforced through various test beds and small-scale deployments. 
As a result, we expect the UK's main network operators to deploy SA 5G in 2022. 
This begins with dedicated core and radio-access-network (RAN) infrastructure being connected to standalone architecture, with the network then consolidated on a single platform.
As governments, consumers and corporations see the potential of SA 5G in its early stages, demand will rapidly increase, leading to renewed urgency and even faster deployment.
For the UK to meet demand and recognise the potential of 5G, the government and telecoms industry will have to work together to remove any remaining barriers to swift deployment.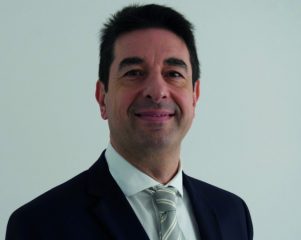 What innovation will 5G enable?
At the consumer level, 5G is already the fastest mobile generation ever deployed.
Ericsson research predicts strong demand for truly 'next gen' 5G services such as AR and VR – just look at the positive reaction to the newly launched 'Green Planet' AR experience in London, which Ericsson has supported as a technology partner.
As these enhanced video formats become commonplace, 5G uptake will continue to grow quickly.
For enterprises, as key industries accelerate 5G trials and the technology continues to prove itself, we will see it transition quickly from being experimental to being embedded.
With the deployment of SA 5G and the most transformative capabilities, we expect adoption to accelerate even further.
There are also broader societal factors that will speed up the adoption of 5G, including the need to connect rural areas, the growing focus on sustainability, and the UK's 'levelling up' economic agenda.
When do you expect 5G to overtake 4G?
Ericsson forecasts that 5G will cover about 60 per cent of the world's population in 2026, becoming the dominant generation in a few short years.
Our latest Ericsson Mobility Report reveals an almost 300-fold increase in mobile data traffic since 2011 – and in the next decade, as we realise the promise of 5G, mobile networks will be more integral than ever to how we interact, live and work.
Which sectors of the economy can really benefit from 5G?
It's important to emphasise that every single industry and our society at large will benefit from 5G, which will provide the connectivity platform for incredible new innovations.
That said, there are some sectors that will see more immediate returns, with manufacturing being a key example. Research has shown that the full realisation of 5G across manufacturing, construction and agriculture can deliver nearly £15 billion in additional economic growth for the UK.
Recognising this, big players have been developing proof-of-concept trials over the last few years. 
For example, we supported the installation of a private 5G network at Ford's electric vehicle battery workshop, designed to drive efficiency and agility. We expect many manufacturers to move from proof of concept to fuller adoption in 2022, now that the technology has proven itself.
Another industry that we're excited about is healthcare. As well as powering data analytics and AI algorithms that support predictive treatments, 5G will bring latency low enough to deliver live HD video to a paramedic or enable remote surgery.