Exertis MD Tim Griffin is confident the distributor can continue to perform amid ongoing pandemic 
In November last year Exertis' revenue for the first half of the financial year had grown by 9.7 per cent.
This despite a devastating global pandemic ripping through economies worldwide, represented a strong performance from the distributor.
And last year Exertis posted revenue of £3.9 billion, largely driven by its international growth.
But despite a solid first half, DCC Group managing director Tim Griffin is cautious to get too carried away with numbers.
Since Mobile News last spoke to Griffin in November last year, the country has been placed back into another national lockdown, further restricting the economy.
"I think uncertainty is the new norm," said Griffin, who adds that the pandemic continues to challenge Exertis, but he's upbeat that other areas of the business can continue to drive growth.
Griffin, who has been at Exertis for coming up to three years this June is keen to deliver an update on how the business continues to operate in the midst of a global pandemic.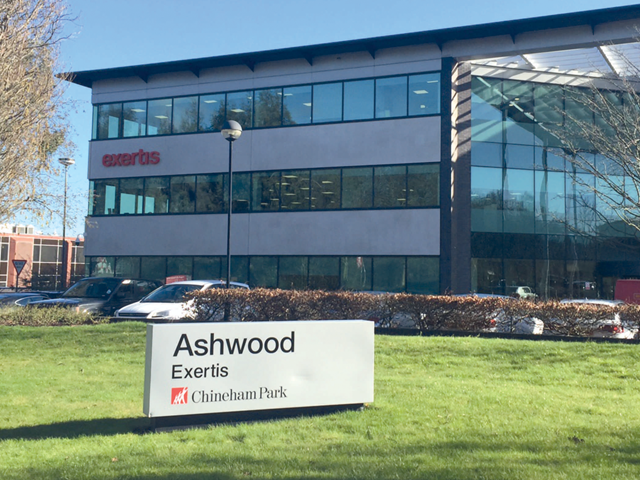 Impact of Covid-19
It's impossible to have a conversation in 2021 and not discuss the impacts of the ongoing global pandemic.
"We continue to have businesses that continue to perform and others that are challenged, and you don't have to be a genius to figure out which ones are which," explains Griffin.
He reveals that businesses that require premises access for installations have suffered due to the pandemic, with Pro AV also suffering.
"We have a very big Pro AV business, but the reality is that Pro AV is really a solution for crowds in the office or in entertainment and hotels. During the pandemic it's been a challenge for those industries and there's been little we can do about that."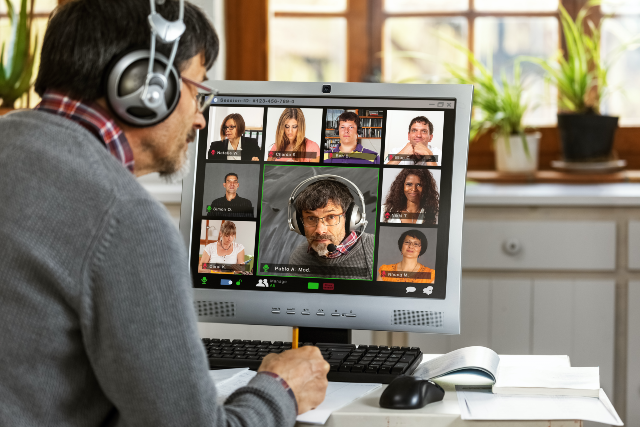 However there is still much optimism for Exertis, especially around remote working opportunities and consumer offerings.
"We have seen stronger sales of computers and desktops and these have fallen under part of the businesses that I mentioned earlier that are 'blessed'.
"Consumer anything has been good, in particular anything that has enabled remote working, remote communications again has been significant as well."
In general though Griffin is pleased as he says Exertis has been able to keep up with the consumer demand during these testing times.
"We haven't missed a beat in terms of being able to ship and get our shipments out to these customers.
"Obviously there has been an orientation towards consumers and that has meant we have had a lot of volume, so our house operations teams deserve a huge amount of credit for the challenges they've overcome around delivering a safe environment for those teams to work in."
Mobile core
A key cog of Exertis is mobile which Griffin says is crucial to the consumption of technology of consumers.
"I think the mobile device is core to us being able to manage our lifestyles and as a distributor of end-to-end technology it's a key component. So mobile is absolutely part of our future."
Griffin reveals that Exertis sold around 1.5 million smartphones last year to its customers in the B2B, retail and operator channels.
A large quantity of those were Samsung models, while Exertis also boasts an impressive array of Android vendors, including Huawei, Nokia, Sony, Google, Motorola and Oppo.
"We can be seen as the home of Android, we've got a really good stable of Android phones, and while Samsung is our biggest vendor, it's a mix across the board.
"At Exertis we provide our vendors the ability to access the market. We provide them reach that they can't get to and we provide reach both into B2B channels and into retail."
Huawei still has role to play
A notable name on the list of vendors is Huawei, who have experienced well documented problems over the past couple of years.
However despite the Google ban and the government's decision to U-turn on a decision to allow Huawei a role in 5G networks across the UK, Griffin still has faith in the partnership.
"Huawei is more than just the mobile element of it and so we've had excellent collaboration between ourselves through the challenges. We still serve considerable numbers of smartphones, but we do a host of other things for them in terms of wearables and tablets and laptops and notebooks."
"The partnership's really strong in the sense of great collaboration and we continue to work with them in the mobile space as Huawei continues to push hard with new stores in Europe. It's a collaboration that will continue for some considerable time I hope."
On the list of vendors Exertis currently works with, Oppo is one of its newer partners, and like its Chinese rival Huawei is part of the top five smartphone brands worldwide.
Oppo shipped 115.1 million smartphones during 2020, according to CCS Insight for nine per cent market share globally.
The vendor has partnerships in the UK with EE, O2 and Vodafone, and has impressed Griffin, who has high hopes for the brand.
"Just looking at Oppo's latest numbers and it's a very solid Q3, with their market positioning around the top end of medium.
"Oppo has been targeting the £390 to £400 price band and have been doing a nice job in that space, so we expect to continue to be able to help and support them grow."
He adds that Exertis will always continue to be on the lookout for new brands to work with, adding them as and when appropriate.
Refurbished opportunities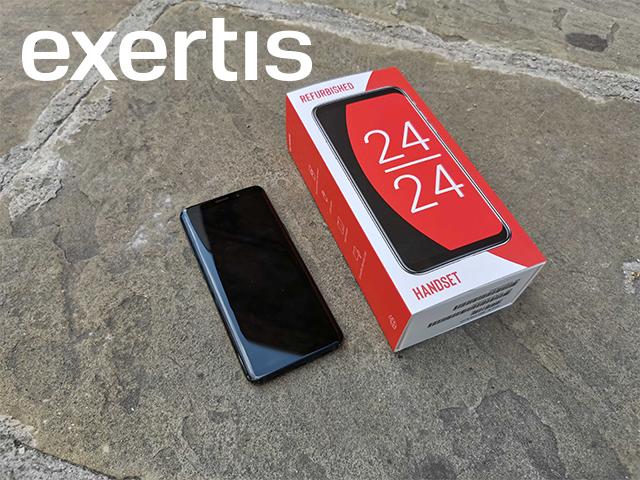 Another important area of mobile is the growing refurbished market and is also important for Exertis.
The company first added a refurbished and reverse service logistics offering back in 2017, with the acquisition of MTR Group.
And in August 2019 the distributor announced it will sell refurbished handsets for B2B, enterprise mobile and retail markets.
Most recently Exertis has developed the Aznu brand, which is exclusively available through retailer Argos. Aznu offers a range of premium handsets, initially launching with Samsung Galaxy S 10 and S10+ devices.
Refurbished smartphones are projected to grow substantially in the coming years. In 2019, 206.7 million units were sold globally, according to IDC. This number is expected to hit 332.9 million by 2023.
Unsurprisingly Griffin sees this market as a huge opportunity for Exertis.
"The refurbished market is very important for Exertis. I think that it's driven by the average selling price (ASP) and as the ASPs rise, the residual value of a 24 month contract goes up too.
"You've got the latest technology in your hand at a fraction of the price, and with ASP rising by around 11 to 12 per cent last year despite the market, that's only going to fuel the second hand market more."
International
During the last year there has also been changes at Exertis, with long-term managing director Gerry O'Keeffe departing the distributor after 13-years service.
DCC Group veteran of 11 years Clive Fitzharris has taken over the role that O'Keeffe vacated and is now overseeing Exertis' international business.
And growing the international business has been a key focus during Griffin's time at Exertis, he explains.
"When I initially came into the business, the balance of Exertis was 80 to 20 in favour of UK and Ireland, and we've wanted to break out internationally and expand the business. We've been able to do this through a number of acquisitions and this has driven organic growth."
During this time Exertis has acquired German audiovisual distributor Comm-Tec and Irish firm BConnected Limited, a provider of enterprise mobile management (EMM) and mobile device management solutions (MDM).
The distributor also acquired Dutch firm Amacom in 2019 and most recently California-based JB&A, a distributor of broadcast, post-production and pro AV technologies.
The international business helped offset a slight drop in Exertis' UK arm last year.
"The overall Exertis business will be around 50-50 split this year between UK and Ireland and internationally, partly by design and also in part because of Brexit and Covid.
"We didn't expect to achieve the ambition quite so quickly and quite the way we did but it just reiterates the importance of our international operation."
Remote work balance 
As far as the future is concerned, Griffin is convinced that remote working is here to stay. Although he firmly believes the office is far from obsolete.
"We've opened the pandoras' box to a wider community and it's going to be really hard to go back for people to exactly the way we were.
"I think that it will be a drift back into office, so I don't think the office is dead by any stretch of the imagination, but I think that people will take advantage of some of the benefits of working from home."
He also expects more hot-desking in the future, but jokes that we are 'social animals' that crave human interaction, and this is how he sees some business at least being carried out.
And while he acknowledges that there's significant benefits to remote working, with regards to cost implications, a balance is key.
"But getting to know the person you're going to make a significant investment with is important and so while there is a high degree of virtual elements that will remain, I think that the people will still want to meet so we'll see a balance, but I don't think it will go back to the way it was."