The mobile and gadget insurance market have been hit during the pandemic with lockdowns and as people stopped travelling, but an upturn is being seen amid the recovery, with more growth expected ahead
One industry that struggled during the pandemic was the gadget insurance sector.
As people stayed at home during lockdowns and international holidays ground to a halt, the insurance industry took a big hit.
Yet the sector for mobile phone insurance is lucrative, with its value in the UK predicted to rise from £1.7 billion this year to £2.9 billion by 2027, according to estimates from Research and Markets.
This is set to happen as the cost of smartphones ramps up and they become ever more important in our everyday lives.
With normality seemingly back for now – over two years since the start of the pandemic – and smartphones in strong demand, has the industry seen an upturn in fortunes?
Mobile News spoke to some of the key providers of mobile and gadget insurance to get their take on the challenges the pandemic has thrown at them and where things stand now.
Lack of travel 
A common theme among the insurers is that the lack of travel and movement by people at the height of the pandemic was one of the most damaging aspects for the industry. "The most obvious trend was the lack of handset claims activity due to a huge cessation of travel and the resultant decline in risk to devices that would normally occur," said Bastion Insurance sales director John Fannon.
"As a lot of people were working from home, the risk of handset loss, damage or theft was massively reduced."
In terms of selling travel insurance, he said: "An unfortunate trend for us was the lack in sales of travel insurance policies for which Bastion covers the gadgets.
"As no one was allowed to go on holiday or business trips, it meant that our travel insurance partners sold no policies and, therefore, we sold no gadget cover along with those policies."
Pier Insurance managing director Toby Stubbington echoed these sentiments on the challenges posed by lack of travel, referring also to the wider insurance sector beyond mobile phones and gadgets.
"The insurance industry has contended with many pandemic impacts which are outside the norm," he said. Stubbington cited trends such as
increased demand for some products – such as pet insurance, as many people bought pets during lockdown – and high levels of claims for business interruptions, alongside the declining trends in other areas.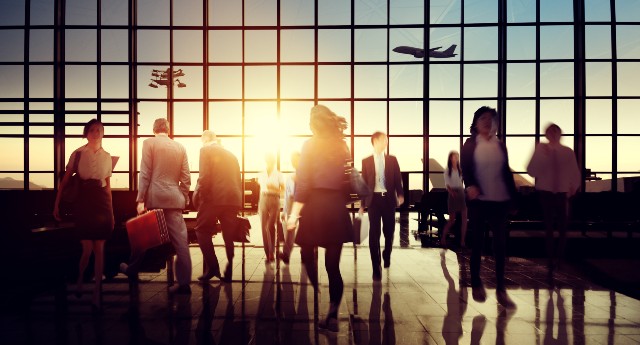 Changing approach
Stubbington also acknowledged that the pandemic has changed how companies in the general insurance industry move forward with their strategies.
"These fluctuations have created planning changes in terms of volumes at a time when businesses have had to be aware of the impact on their teams, partners and customers," he said.
"Use of technology, changes in processes and management style, and more flexibility have been the dominant changes to a centuries-old industry."
With lockdowns forcing businesses to shut stores temporarily, this had a clear impact on revenues.
It has also had an knock-on effect on insurers, such as Bastion Insurance, which have felt the drop in sales of their partners and dealers too.
"We saw a drop in sales from our high- street partners and dealers, as many were closed during the various lockdown periods," said Fannon. "Equally, a lot of B2B activity was slowed down too, but less so."
Nevertheless, he said, Bastion Insurance has been able to develop other revenue streams in times of adversity.
"Replacing lost revenue from the decline in sales from the travel sector meant we had to explore alternative avenues," said Fannon. "In our case, we opened a new low-risk B2C website selling direct to end users for handsets – but the handsets must be less than 30 days old to mitigate fraud."
Meanwhile, Chris Woolnough, UK managing director of Assurant, spoke of the need to ensure that the company kept aligned with advances in technology that sped up even more because of the pandemic.
"With the advances of technology and evolving consumer expectations, it was important for our people and development strategies to align with market developments," said Woolnough.
Key to this, he said, was ensuring that Assurant was able to have the "right people in the right roles" to deliver on the company's strategy.
'Revenge travel'
Over two years down the line since the pandemic began, the insurance industry appears to be recovering.
Both Bastion Insurance and Pier Insurance are experiencing an uplift in fortunes as the travel industry reopens.
Fannon said that 'revenge travel' – a term describing people rushing to book trips as the world reopened – has played a significant part in the upturn.
He said that travel is rapidly increasing month by month as we hit summer and is probably back at around 70 per cent of pre- pandemic levels now.
Meanwhile despite the challenges faced, Assurant's Woolnough said the firm has still managed to deliver its "fifth consecutive year of profitable growth" – indicating that the mobile insurance industry has some built-in resilience as a segment.
Rising claims
It's no surprise that claims have risen in recent months for mobile insurance firms, as restrictions have eased.
However, the quantities of these claims are yet to reach some of the levels seen pre-pandemic, as the economy attempts to recover amid a cost-of-living crisis, fuel and component shortages, and the Russia- Ukraine conflict.
Yet Fannon is bullish that the signs are good for Bastion Insurance and the industry.
"Claims are very much on the rise again as the world returns to normal activity – albeit still running at lower than pre- pandemic levels," he said. "We won't see our full claims analysis until we get through the summer months, but the early signs are that the levels continue to rise now."
He does however, expect the change in the approach to remote working to have an impact on the company's B2B customers.
"I would suggest we all realise that returning to the old normal is unlikely to happen and a more flexible home-based approach is now firmly in place, with many organisations realising that their business can function without everyone needing to be office-based," said Fannon. "A new way of working has definitely taken root now."
Meanwhile, at Pier Insurance, Stubbington also says things are bouncing back. "Claims have increased and are returning more to normal," he said. "We will continue to monitor through the summer and new device releases in the autumn.
Claims are on the rise again as the world returns to normal activity – albeit still lower than pre-pandemic
"Phone and gadget insurance retain their customer and partner value, giving customers peace of mind and partners additional revenue."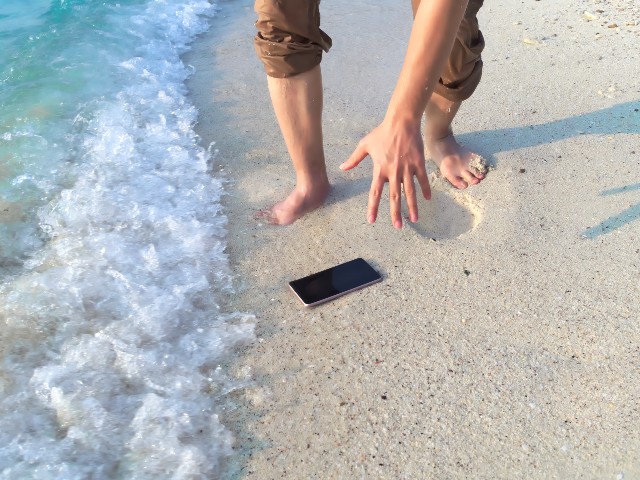 Shift in expectations 
As for other trends borne out by the pandemic, Woolnough pointed towards a shift in consumer expectations, noting that customers are now used to instant delivery.
"Customers are now so used to speed of delivery and response when interacting with brands, regardless of the sector," he said.
Assurant has ensured it provides the services to deal with this, added Woolnough – including in the areas of device-lifecycle- management, repair services, recycling and disposal for phones.
"We offer a range of fulfilment options including a same-day-replacement service and walk-in repairs to meet this trend, which we anticipate is set to continue," he said.
"Digital adoption in terms of sales activity and claims fulfilment have experienced significant growth given the pandemic. "This underlines the importance of thinking like a customer to understand what they are looking for. The migration to digital has accelerated, especially with the pandemic."
Woolnough says it's crucial to bear in mind the significant opportunities these changes create to cater for evolving customer needs both on and offline.
Types of damage
When it comes to the types of claims that insurance companies are receiving, screen damage appears the most common across the board.
"Despite the improvements in screen resilience, broken screens are still the most common type of claim, followed by loss and theft," said Woolnough.
Fannon added: "The age-old trend of screen damage being the most popular type of claim, followed by liquid damage, hasn't really changed, but there has been a drop in the percentage of loss and theft claims due to the fact that there is little risk to your handset from this when it is next to you on the kitchen table or study desk at home."
He said, meanwhile, that more B2B partners are also taking out plans with Bastion partly because the company provides its customers a full warranty on the handset that lasts the length of the airtime contract and beyond.
Refurbished market
Market players also acknowledge the meteoric rise of the refurbished market as a pivotal source of business for the insurance industry, with that sector set to continue playing a crucial role into the future.
"A point to note on this is the growth in refurbished kit," said Fannon. "This means that the customer can now buy an excellent refurb, add an insurance policy to it and still have change from what a new handset would have cost.
"The smarter dealers are embracing that trend, giving the customer a better deal and making more money, so a true win-win is in place."
The refurbished segment also plays an important role for Assurant in its overall business, with the company reselling mobile phones in 21 markets across the world and saying it has repurposed 116 million mobile devices through trade-in and upgrade programmes since 2009.
"One of our strengths is our capability to repair and cosmetically enhance devices, which increases the opportunity to reuse and resell them – promoting sustainability and the circular economy," said Woolnough.
"We support trade-in and upgrade programmes with a sustainable, reverse- logistics process for used devices.
"Trade-in programmes are an integral part of the device lifecycle, in addition to supporting the upgrade process, especially as more consumers switch to 5G devices."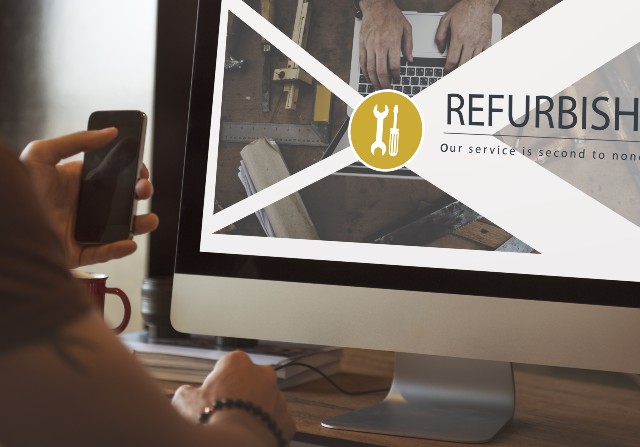 Significant role
Looking towards other opportunities, Stubbington is adamant that gadget insurance will continue playing a significant role for the mobile channel.
"Gadget and phone insurance remains as relevant a part of the ecosystem across all distribution channels as it did when Pier Insurance started to distribution it in- channel in the early 2000s," he said.
"Insurance can give enhanced value to a customer's purchase, be it extended warranty through to a fully comprehensive policy."
With international travel anticipated to ramp up this year as the world looks to get back to normal and business conferences transition from virtual to in-person affairs once again, Fannon is optimistic for the future.
"The main challenge for us [as an industry] has been the lack of face-to-face activity, but I'm answering these questions from a two-day face-to-face insurance conference which hasn't taken place since 2019.
"It's refreshing to have the human interaction again that was certainly missing and caused one of the biggest challenges during the pandemic."
With the mobile phone insurance market set to boom in the coming years, it's no wonder that those within the sector are excited for the post-pandemic bounceback.