After buying the firm back, Bullitt's founders have set their sights on a honed and focused approach, says CSO Nathan Vautier
The Reading offices of Bullitt are fairly quiet when I go to visit – but rather than a sign of a business in the doldrums, it is in fact an indicator of increased drive and purpose.
Instead of reflecting the tumult that saw around 50 of 200 employees at the Land Rover and Cat phone licensee depart earlier this year, the fact that many staff are out and about is a display of the company's bullish ambitions to get back to strength since the return to ownership of founders Colin Batt, Dave Floyd and Richard Wharton.
Normally, they would be sat at the table outside the meeting room I'm in with chief sales officer for Europe and APAC Nathan Vautier and head of marketing Lisa Meakin, but they're currently meeting with Vautier's US counterpart across the pond.
Members of the product team are also away – this time in Eastern Europe – ahead of the launch of a new device under the Cat licence that Bullitt claims is a market first for rugged slimness (but more on that later). Vautier himself was in Germany at a Deutsche Telekom event the day before we meet.
Bullitt's 10th year in business has been one of flux, with Batt, Floyd and Wharton buying the company back from private equity firm Exponent in March this year, just 18 months after they sold it a 63 per cent stake for around £100 million.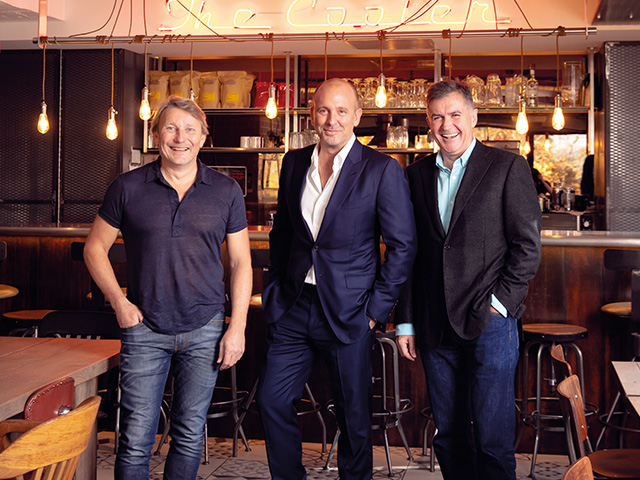 That period saw Bullitt's sales slump from £156 million in 2017 to £118 million last year, and profits from £39 million to £17 million, prompting the founding trio to buy it back for an undisclosed amount.
Vautier cites "hyperaggression" from the top players alongside an unsteady market as reasons for the decline; other news sources pointed to an underwhelming performance from the Land Rover Explore phone launched last year.
In August, Batt told The Daily Telegraph that Bullitt was back on course for revenue growth this year and seeking good profitability by mid-2020, despite the redundancies. This aim has also been bolstered by backing from investment company BGF, founded by several of the UK's largest banks in the wake of the 2008 financial crash.
"It's really been a focus on getting the business back to what Bullitt has always been about, which is what we've done for the past 10 years: providing rugged devices that are extremely relevant for a group of consumers and businesses," says Vautier.
Meakin adds: "We can't put words into [the founders'] mouths, but this is their baby, they love this company, and they know they can make a difference and how to grow it. Such optimism appears well-founded amid the backdrop of a growing rugged device market. Global sales of smartphones in this segment are projected to double from 29 million this year to 57.5 million in 2022, according to CCS Insight (see graph).
Renewed focus
Part of Bullitt's renewed focus includes its sole attention on the Land Rover and Cat mobile brands, having previously designed audio accessories for Ted Baker and Ministry of Sound, and phones for JCB and Kodak.
Bullitt claims several industry firsts, including the first 4G rugged phone (the Cat S50) and the first smartphone with an integrated thermal imaging camera (the Cat S60); it's now claiming another with its Cat S52, the first in a new series line that is touted as the world's thinnest fully rugged phone, at 9.69mm.
The device has a smooth design that eschews the chunky frames of most rugged phones, but still comes with IP68 water and dust resistance, and is MILSTD- 810G military-graded for temperature and vibrations.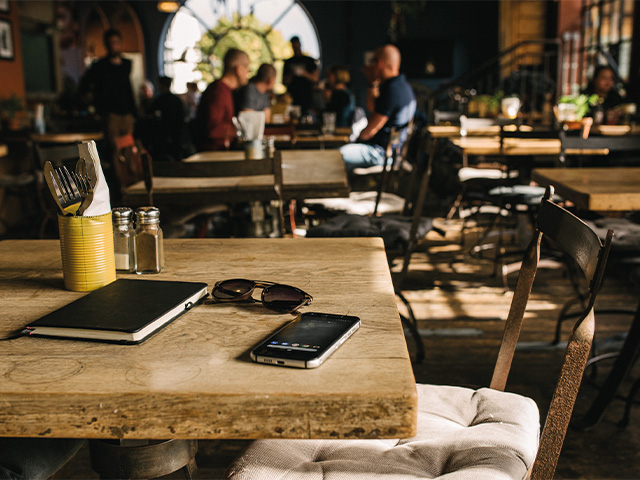 The phone, which went on sale online on November 12 in the UK ahead of a wider European rollout, targets a segment of the market that Bullitt top brass terms 'prosumers'. This refers to people who lead active lives and may encounter pitfalls such as dropping their phone on tarmac or their children dropping it in food, or who do a lot of outdoor activities.
"One in three people in Europe has broken their phone to the point it needs repairs in the past three years, according to CCS," says Meakin. "It's unacceptable that you go out and see so many people using broken phones that aren't fit for purpose. If you're on a construction site, you'd expect to carry a more rugged phone because you'd expect the duress, but if you drop your phone getting your keys or your kid drops it, that's a day-to-day situation. That's where this phone starts to bridge the gap."
Own niche
"We want people to feel proud to put this on the bar," adds Vautier. He won't go into sales targets, only mentioning "very positive feedback" from channel partners, but the device occupies its own niche and shows there's still room to manoeuvre in the crowded mobile market.
The S52 epitomises Bullitt's fresh commitment to targeting the consumer space, after Exponent pursued a B2B-focused strategy. This isn't to say that the company is neglecting its business customers, though, having shored up its distribution this year through deals with Westcoast and Eurostar. "Westcoast and Eurostar serve a plethora of B2B resellers," says Vautier, a segment in which he says rugged devices are "more entrenched and understood".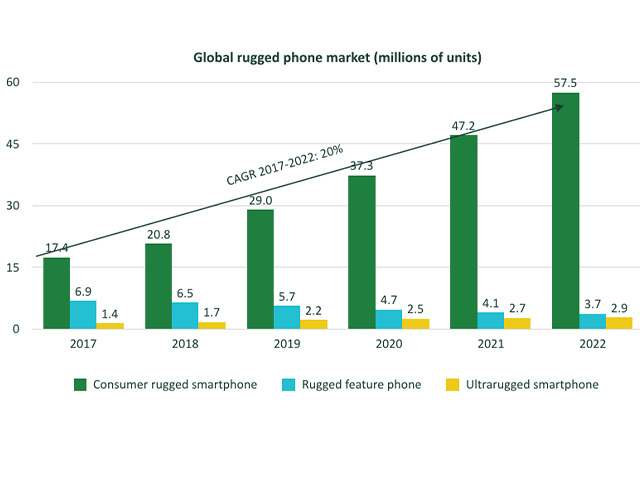 There firm is nevertheless taking a measured process to the consumer rollout of the S52: although the device has been available since November 12 from MPD, A1 Comms and Clove, it will also launch through Bullitt's independent retailer network "just before Christmas", but Meakin says there needs to be some organic customer uptake before Bullitt decides how and who to target.
"We need to let the phone bed in digitally and then analyse those statistics and work out who's buying. We can anticipate this from what we know, but until we have a bit of audience data from our digital activity, then it makes sense to wait before we work out which trade shows and magazines we go to," says Meakin. "Just because you're a plumber, you don't necessarily think of yourself as one. You go out on a Friday night: do you want to buy something you see in a plumbing magazine or something you see in T3?"
Market knowledge
Offering these types of specialised devices requires a keen understanding of the market. This is something that Vautier – whose 20 plus-years in telecoms has seen him at Ericsson, Sony, EE and Brightstar – has in spades, describing the specifics of different European markets where Bullitt has a strong footing.
Some countries are more amenable to a rugged offering than others, he explains: "The 'prosumer' segment will differ in size by market. If you look at the Nordics, there's a huge number of people who will be outdoors across the year in a range of temperatures, from sailing in the summer to skiing in the winter."
You also have to take into account the different ways consumers and operators behave from country to country, says Vautier: "We're very successful in Switzerland, where there are no airtime contracts tied to the device. You could pay for your phone with Swisscom but have airtime with Sunrise, or vice versa." Reception to different brands also varies between markets. Cat phones, for instance, perform well in Caterpillar's home market of the US.
Vautier says, meanwhile, that it's a good time to be associated with Land Rover, as the car manufacturer gets set to launch a new Defender 4×4 next year.
Brand challenge
Branding itself is a challenge to which Bullitt needs to constantly rise, with the company's association with the Cat and Land Rover names both a blessing and a curse because of pressure to make devices that live up to the names.
"There's a lot of communication [with the companies]; we work with them on the design and on the market segments we're going after," says Vautier.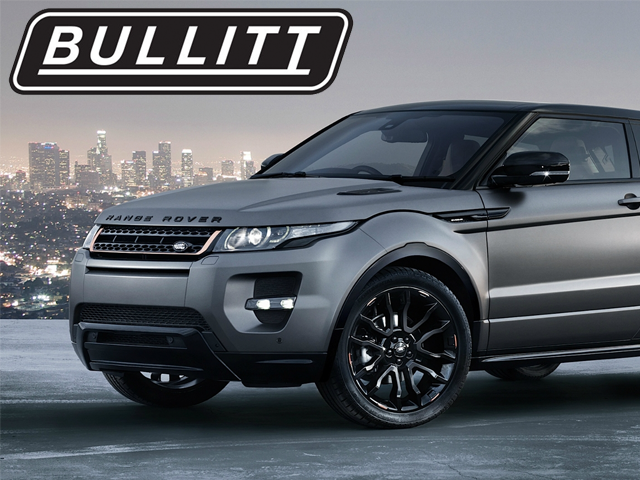 Meakin adds: "With Land Rover, we're very hand-in-hand from a design point of view, taking design cues from the cars because that's a fundamental thing they want. From the Cat point of view, it's more about the rugged sensibility. The companies want different things from us, so communication is key all the way through design to marketing."
Shooting for the future
The S52's unique design is evidence of Bullitt's eagerness to put the speed bump of recent times behind it and look to the future, with the promise of a refreshed device portfolio to come.
Naturally, any conversation with a significant mobile player these  days turns to 5G. Vautier can't say much about Bullitt's ambitions for the technology at present, but he's certainly excited about its potential. "Frankly, 5G will be a bigger generational difference than we've ever had before," he says. "2G to 3G and 3G to 4G has really been more of the same. Sure, there's been the introduction of data, but if we think about 5G, there's a whole new paradigm as to where the industry will move, as well as its role for many other sectors."
Given the anticipated influx of business use cases for 5G, Bullitt looks well-placed to capitalise with its industry-friendly devices. "There's so much ongoing change [in mobile] compared to other industries, where the product set can be very stable," says Vautier. "Think about all the change we've been through and the people who have come and gone, the change between retail and online, changes in people's behaviour – it's a very exciting space to be."