Mobile News gathered the views on the impact of Apple's US move to begin selling parts to independent repairers
Apple has traditionally been cautious about device repairs by independent menders.
The Cupertino-based giant has always preferred products needing a fix to be repaired in-house to help ensure the highest level of care – whether for an iPhone, iPad or iMac.
With Apple seeing a recent fall in smartphone sales, from 216 million in 2017 to 209 million in 2018, and being leapfrogged by Huawei, it now sits third for global shipments according to IDC.
So it has made sense for the company to shift attention to developing the repair side of the business via the likes of AppleCare, which customers can purchase on top of devices they buy.
This no doubt also provides Apple with an additional revenue stream as the smartphone business declines slightly.
For independent repairers, acquiring good- quality replacement parts for Apple products has proven difficult because the company has made it hard to get hold of them.
But on August 29, Apple confirmed that it will begin selling parts, tools and repair guides to independent menders so they can fix damaged iPhones, providing those shops have an Apple-certified technician who has received training from the company.
The move comes after the company was pressurised in a number of US states to be more open with its parts business through a 'right-to-repair' bill that would see Apple supplying these parts to independent firms.
The move could also aid the market for recycled phones by prolonging the life of devices.
While this is set to initially launch in the US, the plan is to later extend the strategy to other markets – which industry observers believe could include the UK. So what does the industry make of the move?
Why do you think Apple has chosen to sell parts to independent repair firms?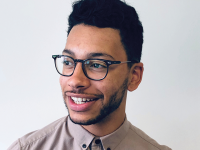 Mobio Distribution founder and director Josh Harrison: I think there were a few motivations for Apple to make this change. For one, it was probably a response to the right-to-repair movement that has been gaining traction in the US for a while now. Apple has been under a lot of pressure from independent repairers to relax its policies on non-Apple repairs. By allowing these firms into official supply channels, the company is acknowledging that you don't have to have an Apple badge to be a trustworthy repairer.
I suspect that another contributing factor is lacklustre recent handset sales. A reduction in sales through Apple's main channel is probably causing the company to look elsewhere for revenue. By allowing third parties to purchase parts from Apple directly, it will be earning from repairs that would usually have been completed using aftermarket parts.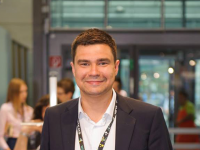 NSYS Group COO Vadim Tim: In the past few years, the pre-owned mobile device market has been developing rapidly all over the world. And the forecasts are positive, with emerging markets actively developing the secondary market. The service level of independent repair shops is also increasing dynamically. In the UK in particular, there is a huge number of repair shops, from large retailers to small kiosks.
Apple understands that by not working with independent repair shops, it is losing a huge segment of aftermarket customers who want to get an iPhone at a more affordable price. By supplying official parts, the company is able to return revenue from this segment. Moreover, it's a matter of reputation. Apple devices repaired with unofficial parts can damage the reputation of the company, which has already begun to lose ground compared to its direct competitors Samsung and Huawei.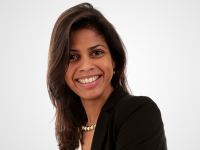 IDC research manager Marta Pinto: Apple is really good at managing its installed customer base – shown by its repricing of older iPhone formats such as the 5S, SE and 6S. These users need to be served with a reliable aftersales service. Apple's repair strategy should also help change brand perception, as the customer now knows that it can trust Apple to fix the devices rather than viewing them as rapidly disposable items.
In addition, customers with environmental concerns will often prefer their device to be fixed rather than having to dispose of it. Access to an official aftersales service is also important for those who buy devices second-hand, as they might not be direct Apple customers, but are still on the radar and Apple will want to provide them with the same level of customer service.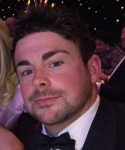 The iOutlet director Matt Green: I thought it was about time. We've seen similar things with car manufacturers in the past, and it's good that the option is there for the Apple parts to be available. From my understanding of what I've read, it seems to me that Apple may have chosen to outsource this to help handle the volume of repairs, but will want to keep the quality so supplying its parts will help. The move makes good business sense for Apple.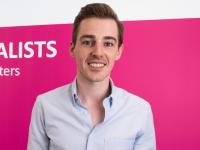 iSmash founder Julian Shovlin: I think the pressure has been put on them by various states in the US – so maybe Apple is trying to get ahead of the game and do things on its own terms. It does seem like this has been building for some time, and is good news for the industry.
Do you expect Apple to make the same move in the UK?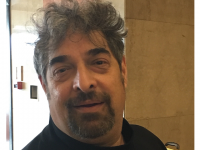 Mobicode CEO Peter Kirby: I think in the EU, Apple will have a similar policy, but maybe won't introduce it in the UK if Brexit goes ahead. The UK is quite a small market despite being a big Apple market. I expect it to come to the UK once right-to- repair becomes UK legislation.
Pinto: That is part of the brand value, while the customer expectation is to have the same product and service quality as in other countries. Some of Apple's services are rolled out in different geographies to accommodate market segmentation, but I would argue that for a service that brings value to all customers like official repair centres, this should be available everywhere Apple devices are distributed with the same level of service.
Tim: Absolutely. This year, the iPhone is one of the UK's most popular phones. The market for used devices in the country is also one of the largest in the world, while the customer base in independent repair shops is huge.
Green: I hope so; there are a lot of similarities between the UK and US markets, and the US always tends to get pilot schemes first. It really depends on how successful the move is in the US, but the right-to-repair campaign over there suggests it can be.
Do you welcome Apple's initiative on repairs?
Tim: Of course. First of all, if this programme came to the UK, it would help support the business of our direct clients. It will be free for shops to join and will offer a free training course that allows companies to get an Apple-certified technician. These factors, combined with working with official parts, will improve the quality of the repaired product and increase customer confidence and loyalty.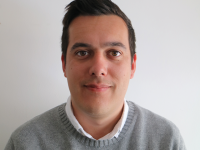 Ultimo MD Joshua Hannan: I think this is a positive change that should allow wider access to original Apple parts, while also giving the consumer more choice on where to have their handset repaired.
Pinto: Yes as customers hold onto devices for longer, being able to prolong product life is key. That way, Apple can continue to engage with its customers and diminish the risk of losing them to the competition – which has pretty affordable devices with very good specs. It is an additional service that will help the brand keep its installed base satisfied and hold on to the other services that Apple rolls out.
Kirby: I welcome this with caution. It is a good thing but I am cautious with Apple because I know their main objective is selling new phones. It will be a positive thing if Apple does embrace this properly and treats it like a parts business. That would no doubt help our industry.
Shovlin: Yes, I do. Hopefully this will give customers more choice and options to go and get high-quality repairs. I think Apple has been over-controlling the market for too long now, so it's good news for companies and customers.
Green: It's really good news for the industry. However, it really depends on the pricing. An example would be the motor industry, with the way it prices car parts differently between third parties and original equipment manufacturers. Ultimately, it gives the consumers another option and a bit more flexibility.
Harrison: Having the option to buy official Apple parts can only be a good thing for repairers and the public too. It's positive for the industry.
What difference will the move make to your business if it comes to the UK?
Shovlin: I don't actually think it would make much of a difference to our business. The biggest issue with this scheme will be the cost of parts, and I expect Apple to price itself out of the market. For us, I expect we would continue to source from our own supply chain, however we will keep an eye on how this develops in the early stages.
Kirby: It helps the recycling industry to become more accepted and recognised. If Apple is supporting and endorsing third- party repairs, people's views of previously owned phones will change to be more positive and there will be more demand for these devices.
Hannan: It should allow us the opportunity to offer the consumer both original and second hand parts, offering us a great selling point. I'd expect that many more consumers who have previously only had their phone repaired directly by Apple would be willing to use independent repairers, which is a huge positive.
Harrison: At Mobio Distribution, we supply aftermarket parts to repair centres around the UK. If the repair programme is successful in the US and is introduced in the UK, I suspect that a small portion of repairers would want to buy from Apple direct, but overall there would not be a huge change to our business.
Tim: We can expect the number of Apple devices being repaired in independent stores to increase. For us at NSYS, it would directly increase the number of devices that need quality control with our set of tools.
Green: It's hard to say right now as it all depends on the costs of the parts and how successful the initial uptake is. As long as it's reasonably priced, then it could be positive and offer greater choice.
Do you expect Apple's biggest rival Samsung to react by making any changes to its own repair strategy and diversifying to use more third parties?
Harrison: Samsung-approved repair centres have access to genuine replacement parts and their relationship tends to be a little less strict than that between Apple and its authorised resellers. I don't think we will see any changes from Samsung in how it approaches repairs.
Shovlin: I think Samsung is quite controlling, like Apple. However, it has more authorised repair centres and distributors, so has been more open when it has come to repairing handsets. It's been genuinely easier to source Samsung parts than Apple parts to date, so I don't necessarily think Samsung will follow its strategy given that it has a better- developed repair service. I would expect Samsung to continue focusing on its own repair infrastructure.
Pinto: Samsung has a different portfolio to that of Apple. With wider diversification of elements such as components and screen sizes, and a faster rollout of new devices, supplying parts is more challenging for Samsung. Also, the lifecycle and second-hand value of a Samsung device differs from that of an Apple one. Before tapping into that business, Samsung will need to evaluate the benefits: for the S and Note series, it is an easy sell, but for lower-price devices, the balance between the cost of fixing the phone and buying a new one is hard to weigh up.
Will you be training your technicians to deal with Apple-specific repairs?
Shovlin: We'll see how this develops and what the cost of the parts will be. We'll need to assess it and see if this is something worth pursuing.
Hannan: Yes, absolutely: the opportunity would be too good to pass up for Ultimo.
Green: If it's not extortionate then that's definitely of interest to us. As long as it's something that can drive business for us, then it's something we'd consider, but we'll wait and see initially.
Kirby: Our technicians have a broad experience of all manufacturers. However, in the past training from other big manufacturers for my team has been very welcome and it's important that repairs are at a professional standard for this industry to get broad acceptance.