COVID-19 has boosted the popularity of smartwatches, as people place an increasing focus on health
The rapid rise in popularity of smartwatches has been accentuated by the COVID-19 pandemic, according to research conducted by several analyst firms.
Smartwatch shipments hit 13.4 million units in Western Europe in 2020, says IDC, which also forecasts that the figure will rise by more than 50 per cent to 20.3 million this year.
At another analyst firm, CCS Insight, senior analyst for wearables Leo Gebbie says the pandemic provided a "boost" to the wearables market.
"We saw rising sales and increased consumer interest across the board during the pandemic," he says.
Gebbie points out that as lockdowns limited people's opportunity to play sport, they turned to other forms of exercise such as running, walking or cycling.
"Generally, there was rising interest in wellness during the pandemic, and smartwatches offer a good way for people to track fitness data, heart rate and sleeping patterns, among other things," he says.
RESONATING
Research by CCS Insight highlights that these features resonate well with consumers, with 75 per cent of smartwatch owners in a recent survey saying they use such features either every day or on most days.
In particular, step counts, heart-rate monitoring and sportstracking features were identified as "very important" to more than half of smartwatch owners when deciding which device to get.
Research suggesting the devices could be used for pre-symptomatic detection of COVID-19 may also help to demonstrate their value to consumers.
In a study published in Nature Biomedical Engineering that used retrospective smartwatch data, 26 of 32 individuals infected by COVID-19 were found to have experienced alterations in their heart rate, number of daily steps or time asleep.
In 22 cases, changes were detected before or at the onset of symptoms, and in four cases at least nine days earlier. Furthermore, the researchers estimated that 63 per cent of COVID-19 cases could have been detected before symptoms arose.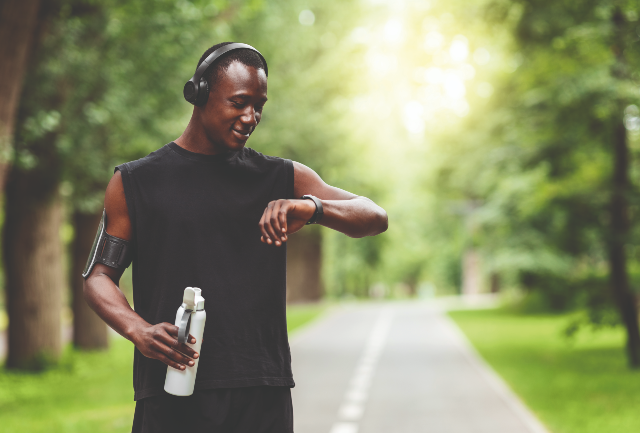 APPLE EFFECT
While smartphone vendors and other makers of wearables in general have enjoyed flourishing business over the past few years, Apple's influence on the sector's considerable growth cannot be understated, says Francisco Jeronimo, associate vice president for devices in Europe at IDC.
"Apple is by far the largest smartwatch maker in the world, and has been so strong on the smartphone and tablet side for a long time now," he says.
Jeronimo adds that no other vendor provides the same level of functionality in such devices, and that its existing strength in the market will continue to drive customers to purchase its smartwatches.
"When Apple embedded the sensors into its watches to track users' heartbeat and oxygen levels, it was important to people who care about healthcare and fitness," he says.
Going forward, says Jeronimo, any features that help people to track their health or well-being will be welcome, particularly as they have become more health-conscious amid COVID-19.
"The pandemic heightened the need for smartwatches, as it became clear that they could detect early signs of illness," he says.
BATTERIES AND SCREENS
Yet while the rapid rise in popularity of smartwatches has been well-documented over the past year, Jeronimo believes there are aspects of them that could be improved – such as the battery life on devices like those supplied by Apple.
Counterpoint Research analyst Sujeong Lim agrees, highlighting that while smartwatches offer impressive functionality such as health tracking or monitoring of ECG levels, the battery life of most watches on the market is less than two days.
And improvements here are something that many users say they would value. Some 60 per cent of smartwatch owners said battery life was something they would like to see improved on their next device, according to research from CCS Insight.
Battery life was also the biggest driver of dissatisfaction on smartwatches, with 13 per cent of owners saying they were either dissatisfied or highly dissatisfied with that aspect of their device.
Gebbie believes that from the perspective of vendors such as Apple, the thinking is that people will get accustomed to charging their watches with their smartphones overnight.
"The battery life is one of the shortcomings of the Apple Watch," Gebbie says.
"But given how much the device can do and its premium position in the market, it still has a very wide feature set which consumers are impressed with."
Indeed, because of this very feature set, Gebbie says Apple would struggle to engineer a watch with a battery life that is a lot longer than what it currently provides.
But this is an area that some vendors have been seeking to address, with Huawei, for example, placing a larger emphasis on battery life in the release of its recent smartwatch range in June.
Huawei's Watch 3 offers a 14-day battery life and the Pro variant a 21-day life, compared with just 18 hours on Apple's latest Watch Series 6.
Lim thinks another area in which vendors may focus on improvements is the display, given the small screen sizes of smartwatches in comparison to those of smartphones.
High-performance displays that improve visibility and readability outdoors may be important facets for making smartwatches attractive to a wider audience, she says.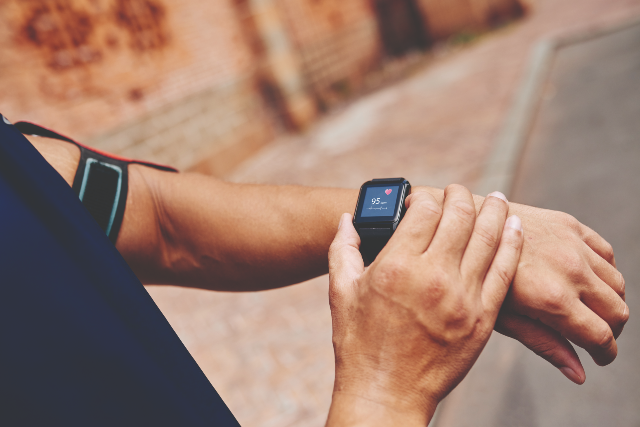 INTELLIGENT WATCHES
To sustain their success, believes Jeronimo, smartwatches must evolve into 'intelligent' devices – a transition he says he hasn't yet seen from smartphone vendors.
Intelligent devices go further than just being 'smart', extracting knowledge from data and past usage to improve behaviour and offer detailed insights to users. They can make decisions and act on data without the involvement of users, offering them an enhanced experience.
Jeronimo believes that this aligns with the increasing interconnectedness of devices with our daily lives, especially as the internet-of-things gains increasing traction.
"Integration with every single device is becoming more essential, and the smartwatch is another component of the interconnected ecosystem," he says.
"This isn't just essential for the smartwatch and the smartphone, but for all IoT devices."
He believes vendors that bring increased value to their ecosystem by embracing the integration of connected devices will be the ones that thrive over the next decades, while those who do not will lag behind.
Lim agrees, believing that smartwatches' connectivity with other IoT devices will become increasingly important.
"When consumers implement a smart home or smart factory, a smartwatch will also be able to act as a controller," she says.
However, as more smartwatch models embrace and support cellular connectivity, Lim thinks the smartphone's role as a companion to the smartwatch will weaken because users will be more satisfied with the convenience of a watch.
She thinks people might therefore start buying smartwatches as standalone devices.
"Users can check the basics such as notifications and media control without taking the phone out of your bag or pocket," Lim points out.
This, she says, is vital to the continuing popularity of smartwatches, as it makes them more than just a smartphone peripheral.
FUTURE OUTLOOK
If early indications are anything to go by, smartwatches will continue to enjoy growth in popularity in the coming years.
IDC forecasts that smartwatches will grow at a compound annual growth rate of 21 per cent between 2021 and 2025 in Western Europe.
The research company predicts that this will be driven by Apple watches, which will continue to represent around 65 per cent of smartwatches sales over the next five years.
A recently announced partnership between Google and Samsung could, however, provide stiff competition to Apple and its continued dominance within the sector.
In May, the companies announced an alliance that involves the combination of Google's operating system Wear OS and Samsung's software platform Tizen into a platform known as Wear.
"All device makers will be able to add a customised user experience on top of the platform, and developers will be able to use the Android tools they already know and love to build for one platform and ecosystem," wrote Google Wear's director of product management, Bjorn Kilburn, in a blog post.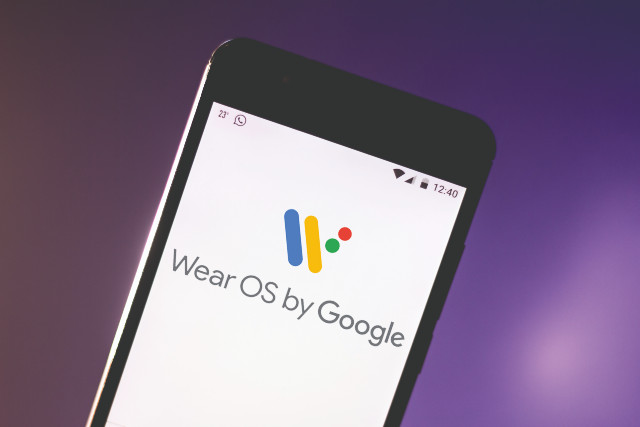 IMPROVEMENTS
Both Google and Samsung have committed to major improvements for Wear devices, promising longer battery life, smoother animations and 30 per cent faster loading times for apps.
Spotify already offers owners of Samsung smartwatches the ability to download songs for offline listening and the vendor has confirmed this feature will be integrated into the Wear platform.
Samsung's next smartwatch will run on the unified Wear platform, while it has also reassured customers it will be offering three years of software support for its current smartwatches.
Google has, meanwhile said that YouTube Music will be available on Wear as it bids to grow its smartwatch consumer base.
Gebbie believes the shared platform's aim will be to unify the non-Apple smartwatch sector and will almost certainly introduce new faces to the market.
"The ultimate goal will be to unite the rest of the market against Apple in the same way Android has done in the smartphone space," he says.
"If Google and Samsung can build a compelling platform, then that will have a big impact on bringing new customers into the market."
Such moves certainly suggest that the market is growing in momentum and is set to be more competitive in the future.