Despite early victories, 5G deployment is not yet the silver bullet for our persisting digital divide, says Paul Carter, CEO and founder at testing company Global Wireless Solutions
This month, EE announced 35 new 5G-enabled locations to its rollout – a rosy picture for 5G enthusiasts and those optimistic about the benefits of faster network speeds and connectivity up and down the UK.
However, many may be left wondering why they're not benefitting from this next-generation network and the super-fast speeds it promises within the towns and cities on the list of locations with coverage.
While those within the industry are well aware that deployment of 5G in the UK is in a dedicated mid-band with each network operator proceeding at their own pace across varying geographic locations, consumers remain confused about 5G – what it is, why they need it, whether it's actually here and in what capacity.
When we conducted in-depth consumer research last year, we saw evidence of this confusion – for instance, 24 per cent of iPhone owners thought their phones could access 5G before the 5G iPhone had even been released.
Why so much confusion?
This isn't overly surprising when you consider some of the messaging found in relation to the deployment; articles encouraging consumers to check for coverage in towns and cities don't appear to caveat the fact that one must first have a 5G-enabled phone, and that while 5G is indeed available across more than a third of UK markets, its only being delivered to enabled handsets around a fifth (20pc) of the time.
We also discovered when testing in cities and towns across the UK that in order to receive a watershed throughput of >100 Mbps, you need a 5G coverage footprint in that city in excess of 40 per cent.
In fact, this occurred in only seven out of the 32 cities and towns tested (and in each instance only one operator in each city reached the baseline). So, consumers aren't yet seeing nor experiencing the tangible benefits of the tech for themselves.
There has also tended to be a single-minded focus on who's winning the race to rollout as measured by the speeds achieved, which has superseded any wider conversation about the complexities involved in the rollout of such innovative technology. The life-changing benefits of it, above just faster speeds, seem to be missing in a lot of cases too.
Can 5G bridge the digital divide?
Despite this being the case, consumers still remain optimistic about the potential benefits of 5G fixing the nation's persistent connectivity issues. Over a quarter (26%) of respondents in our study said they believed the next-generation technology will help fix the nation's 'digital divide' in the future; something experienced by many over the course of the pandemic.
When connected to their home internet, 62 per cent of all respondents we spoke to reported experiencing a range of issues from being unable to load websites, stream videos or connect to video conferences.
Due to these problems, over half (52pc) of the respondents claimed they felt isolated at some point during the first national lockdown. A further 50 per cent of respondents admitted to feeling 'judged' about their competency if their network doesn't hold up when speaking to colleagues in a work setting from home.
The pandemic has shone a light on network inequalities causing the 'digital divide' and as a result people are relying increasingly on mobile signal at home.
When experiencing poor connectivity during a video call, 20 per cent of all consumers said that they will switch from their Wi-Fi to their mobile network.
The exciting news is that as 5G becomes more commonplace and eventually transitions into a standalone network, consumer applications and connectivity capabilities will expand as network performance improves dramatically.
Work in progress
The transition is a work in progress but the multitude of benefits in terms of speed, latency, capacity, reliability and overall wireless performance will eventually be felt.
We can say with some certainty that 5G will be a huge asset to network reliability and may eventually help to bridge that gap of digital divide experienced by consumers in the UK.
However, it is also clear that despite some comprehensive victories in deployment, there is still some way to go – it's not a silver bullet but instead a process that will simply take time.
To help quell any misunderstandings and keep the optimism about 5G alive, all key stakeholders in the rollout must work together in giving the British public much more regular, multi-layered messages about the process of deployment, and to take a more active role in educating consumers about the life-changing impact of the network too, above just faster speeds.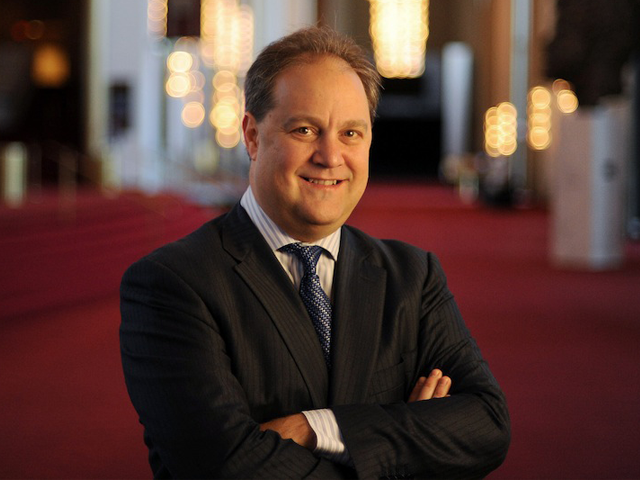 Paul Carter is CEO and founder at network benchmarking and testing company Global Wireless Solutions