With their innovation and resilience, MVNOs are perfectly placed to make the most of the digital transformation, says Lyca Group CEO Navanit Narayan
MVNOs have proven themselves to be nothing if not innovative and resilient.
It's written in our DNA. Historically, competing for market share in a highly competitive industry with mobile operators has given rise to a slew of pioneering initiatives.
MVNOs boast an impressive roll call of achievements that have changed the industry and shaped what consumers expect from their mobile provider – from being among the first
to launch unlimited data offers in Europe to leading the way with mobile money initiatives. As the old adage goes, "necessity is the mother of invention".
Traditionally, MVNOs have developed their businesses to serve customers that MNOs do not prioritise – typically highly price-sensitive, low-ARPU users.
And differentiating on price and services has helped MVNOs thrive in the UK, one of the most sophisticated and competitive mobile markets globally.
According to figures from last year, it is estimated that there were 15 million subscribers to MVNOs in the UK alone.
But COVID-19 has dramatically disrupted the industry, presenting a major new innovation opportunity for MVNOs: targeting a wider, more mainstream audience.
The pandemic has expedited the emergence of a new set of consumer mobile behaviours and values.
Customers expect more diverse, differentiated and value-added services – a shift driven by increased reliance on smartphones for every area of personal and professional lives over the turbulent last 18 months. And it's a vacuum that MVNOs are primed to fill.
In 2020, lockdowns contributed to a staggering 30 per cent increase in mobile data consumption worldwide.
In Ofcom research, meanwhile, the average length of a phone call was reported to have increased substantially.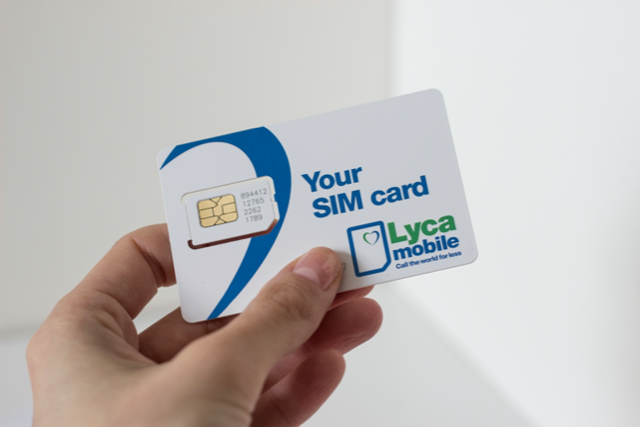 Changing relationship
The upshot is that people's relationship with their smartphone and their mobile provider is changing, fast.
While price will always be a critical factor in consumer decision- making, it's no longer the be-all and end-all.
Customers are instead craving positive, digital-first experiences – and are prepared to take decisive action to find the provider that fits with their view of the world. Mobile services are becoming anything but commoditised.
Make no mistake: the customer experience is the new frontier for mobile providers.
In times of disruption, customers re-evaluate the experiences they receive from brands, and expectations are sky-high thanks to the largely frictionless experiences provided by the likes of Netflix, Amazon and Apple.
The mobile experience has to follow suit, or subscribers will vote with their feet.
Service providers that can deliver diverse multimedia experiences that put changing consumer expectations first will be in the driving seat.
Digital first
Key to delivering a new and customer- centric experience is adopting a digital-first mindset that pervades everything a mobile provider does.
Ironically, the mobile telecoms industry as a whole does not have the strongest track record of reacting quickly to consumer preference and overhauling the experience accordingly.
MVNOs, however, with their proud tradition of innovation and ability to react fast are in pole position to adapt quickest and capture market share.
That's exactly why we have invested £250 million over the next three years into transforming Lycamobile into a digital service provider.
There is a major opportunity to build on our heritage as a low-cost international-calling network to focus on developing a new set of differentiated products, content and services that better reflect consumers' changing needs, strengthening our appeal to a wider cross-section of mobile subscribers.
That transformation is root and branch. Differentiation is not simply a case of landing content deals and upping the marketing budget; digital-first innovation is built on the latest technology platforms, progressive industry partnerships and sound strategic vision.
Times are changing and so are customer expectations. The mobile market is ripe for disruption and MVNOs are in prime position to capitalise on the market opportunity.
After all, our entire success has been predicated on our ability to move with the times.
Navanit Narayan is CEO of Lyca Group, owner of MVNO Lycamobile, which focuses on low-cost international calling