The distributor had themed areas at its second annual event, aligning with key industry needs
Tech Data's resellers took centre stage at the distributor's second annual Tech Data Live show, held at Ascot Racecourse on September 26.
With double the space and attendees of its inaugural show, it took on a different complexion to that of a usual trade exhibition. Instead of individual stands for each vendor, Tech Data Live was divided into 10 areas themed around different technology services offered by the company and its resellers – such as healthcare, education, security and the modern workplace.
In this way, multiple vendors could occupy an area that focused on services they specialised in, meaning resellers had easier access to specific expertise.
A main stage, meanwhile, featured keynote speeches from the MDs of companies such as HP and Dell Technologies.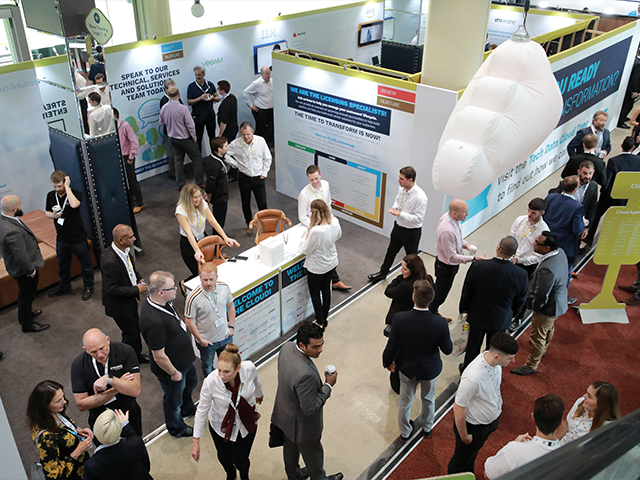 "The shift to having a day focused for our resellers and their solutions has sparked some really interesting conversations," said Tech Data's UK and Ireland head of services David Nelson. "They're not pigeonholed into speaking to one vendor and can speak to everybody in an area they specialise in; I think it's worked really well."
For the company's group marketing director, Linda Patterson, it was important to offer attendees a different experience to the norm: "Last year, every participating vendor had their own stand, whereas this year it's very much about looking at it from the reseller perspective."
She added that depending on feedback, the venue and structure of the event could change again for next year's iteration.
Trusted advisor
Tech Data's "trusted advisor" ethos was the main theme it was trying to communicate to attendees.
In his opening address, executive director for UK and Ireland sales Martin Boyce said the mindset is underpinned by four key pillars geared towards aiding Tech Data's customers: growing sales, increasing profitability, reducing costs, and driving higher customer satisfaction. "The marketplace is changing rapidly, and the needs of our end users are changing rapidly. We need to adapt what we do as we go through that journey together," he said.
"If we look at the depth and breadth of our portfolio, sometimes it's challenging for individuals, whether they're account managers or business development people, to fully articulate our capabilities. "Now our role is more about being an enabler, providing the support for understanding and designing solutions and propositions for the modern marketplace."
Broader focus
At the event, there was no single central focus for Tech Data's mobile offerings, nor any mobile-specific vendors in attendance. This aligns with the company's restructure over the past year, which has seen its mobile division incorporated into its endpoint solutions division that also focuses on printers, laptops, PCs and tablets.
Business unit director for mobile endpoint solutions David Brassington explained: "We are a continually evolving and developing business. From a distribution point of view, that's super important because, in our world, if you're standing still you're going backwards."
However, mobile remains an important focus for the company, according to head of endpoint solutions James Reed. "Mobile is a big part of endpoint solutions," he said. "The way the market's evolving, we need to have a good portfolio of mobile products to supply the endpoint requirements of our business. People aren't just using laptops and desktops anymore, while mobiles take a lot of different shapes and sizes."
Reed, who took over the role from Matt Child in May, added that he wanted to drive mobility harder among Tech Data's B2B partner base.
A mobile brand that recently launched with the company as a distribution partner was Xiaomi. The Chinese vendor has, however, struggled in its debut year in the UK, and looks unlikely to reach its lofty aim of 10 per cent market share by the end of this year.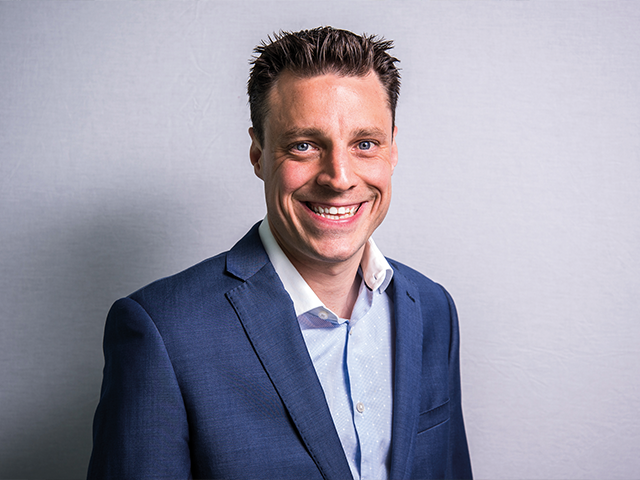 Nelson conceded that the vendor had underestimated the difficulty of growing in
the UK market: "At Xiaomi's price point, it's quite a cluttered market. They came in from being big in Asia, and trying to bring that to the UK hasn't translated the way they'd like. There are some challenges with being a manufacturer in a new market, but they seem to be learning quickly."
Triple-digit growth
Nelson added that Tech Data's Tech-as-a- Service (TaaS) proposition has seen triple digit-  percentage growth year-on-year in its second year. The offering allows customers and resellers to buy hardware, software and services in a combined bundle, with payments possibly in monthly, quarterly, half-yearly or yearly instalments for a period of 12, 24 or 36 months.
"We expect this growth to continue, because people don't necessarily want to buy on a capital expenditure model any more, and we want to offer the end user a completely different way to purchase what they need," said Nelson. Tech Data is aiming to bolster its TaaS offering next year with the integration of its TD Renew proposition, under which customers can trade in their old devices or equipment when they purchase new products.