Challengers like China's Xiaomi and Oppo are staking a claim for a top-three slot globally. How will it pan out?
The battle for positions in the global smartphone arena has changed significantly over the past 18 months.
Huawei was previously tipped by many industry analysts to take top spot from Samsung long-term, with the success of handsets such as its P20, P30 and Mate 20 range shaking up the smartphone space and challenging the dominance of Samsung and Apple.
But the Chinese vendor's momentum hit a bump in May 2019, when the Trump Administration placed the vendor on the so- called Entity List in the US.
This sanction meant that Huawei lost its access to Google Mobile Services (GMS), a huge blow to handsets using the Android platform.
Despite that, the vendor still managed to sell 240 million smartphones in 2019, but the damage looks like it may be more terminal after the latest round of restrictions saw Huawei's access to chipsets containing US technology cut off.
Coupled with the US sanctions and the global coronavirus pandemic, Huawei's shipment figures dropped 56.3 per cent year-on-year in Western Europe in the third quarter this year – considerably more than any other vendor, according to IDC.
The vendor's misfortunes have opened up the opportunity for other players to stake a claim to be the world's third-largest smartphone brand, such as Chinese brands Xiaomi and Oppo Those two vendors have made a big splash in Europe in recent years, and industry analysts told Mobile News that they expect the jostle for market share to be wide open in the future.
Gaining traction
Xiaomi is probably the best place to start, given that the Chinese brand surprisingly crept ahead of Apple into third place for global smartphone shipments in Q3, according to analyst firm Omdia – with its 44.5 million shipments giving it a 12 per cent market share.
And Omdia digital consumer services principal analyst Daniel Gleeson says Xiaomi has every chance to grow further off the back of this.
"In terms of brands that are looking to build and potentially compete with Apple and Samsung, the biggest and most important one to me seems to be Xiaomi," he says.
"In the last year, the vendor has come on strongly and seems to be peaking at the right moments in Europe. Xiaomi has invested heavily over the past two years, particularly in southern Europe – such as in Spain, where it is one of the main players."
CCS Insight chief of research Ben Wood has a different view to Gleeson on the front runner, plumping instead for Oppo.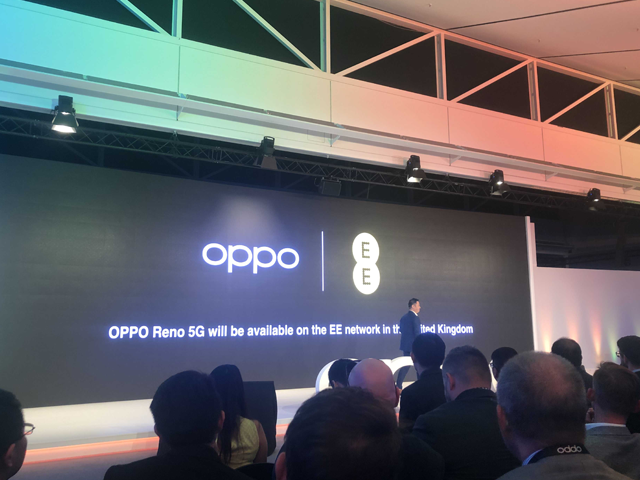 "Oppo in my opinion is the best positioned to take advantage, especially in the UK," he says. He says the vendor is on the right track, with a good range of products and some decent sponsorship deals such as its backing of Wimbledon – although this has been affected by the pandemic.
The vendor launched in the UK a couple of months after Xiaomi, with the brand going live in January 2019 in a tie-up with retailer Carphone Warehouse.
Since then, Oppo has added a number of operators to its partner list, notably EE, O2 and Vodafone.
"The company has been aggressive in its funding and support to the operators, and this has been vital in its growth in Europe, especially the UK," says Wood.
Counterpoint Research analyst Peter Richardson agrees that Oppo and Xiaomi are the two main contenders.
"Oppo has the portfolio reach, especially if you consider its sub-brand Realme, which appeals to younger market segments. Xiaomi is also well-placed thanks to its brand reach and value-for-money propositions. It has extended its brands with the likes of Redmi, Poco and Black Shark."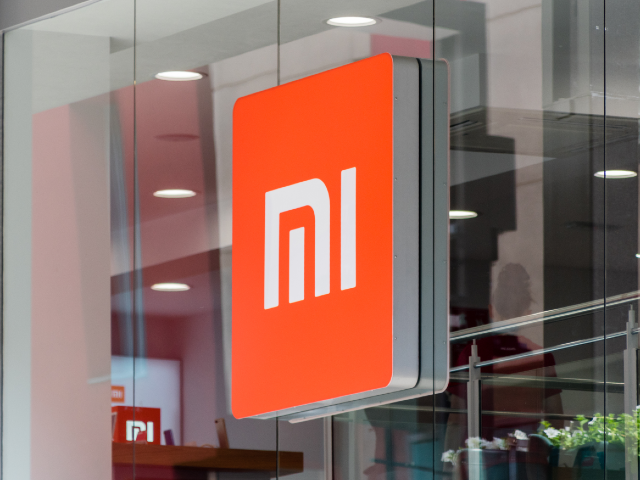 Piece of the pie
Oppo and Xiaomi aside, the analysts believe a number of other players have a chance of competing for market share worldwide – albeit a smaller portion of the pie.
These include legacy brands such as Nokia, which now sells mobiles through HMD Global. Gleeson references the brand as an interesting one to watch, with the potential to build on its reputation as a reliable player.
"Nokia is in a very interesting position and could really make a lot of ground up," he says. "It hasn't done fantastically well over the past year, but one thing that it has is a very reliable brand.
"At a time when concerns over security, particularly from Chinese companies, are growing, this could be an advantage to HMD Global."
Indeed, security has become a key proposition for the Nokia brand in recent years – each of its handsets coming with up to three years of security updates and two years of OS updates.
The brand also came top of Counterpoint's 2020 Trust Rankings, while HMD Global recently announced it had rolled out its 1,000th software update in the last three years.
"The Nokia brand provides a huge degree of security and also makes, relatively speaking, high-quality handsets," says Gleeson.
"It remains to be seen how well-received the brand can still be because for many people, it has been over 10 years since they last had a Nokia phone."
Another potential brand that can benefit from Huawei's recent issues is OnePlus, a brand that falls within the BBK Group alongside Oppo, Vivo and Realme.
IDC research manager Marta Pinto, however, raises a question about how it continues to retain its brand identity after growing from a company that originally dedicated itself to introducing single flagship devices to one that has multiple products.
"The brand was initially built on one device at a time, and suddenly you are facing a range of devices," she says. "I'm not sure what to make of this."
Wood also queries the vendor's path forward. "OnePlus has had success in the past, but it has plateaued a bit," he says. "It feels that it has lost its way a little and lost sight of its original promise to consumers, which was a great-value product.
"You've got all the BBK companies and the big question is, what's the strategy? Because you've got a number of devices that are quite similar to each other and it looks like they all come from the same factory. It feels that Oppo is the favoured child of the BBK Group."
Diversity is key
Analysts say a diverse product range is set to be key for vendors in boosting market share. Gleeson says, for example, that Xiaomi is well placed here. "Xiaomi has a wide portfolio and is a relatively well-developed brand, in that it has an already-strong following amongst a lot of tech enthusiasts," he says – adding that this creates a "compelling story" for operators to stock its phones.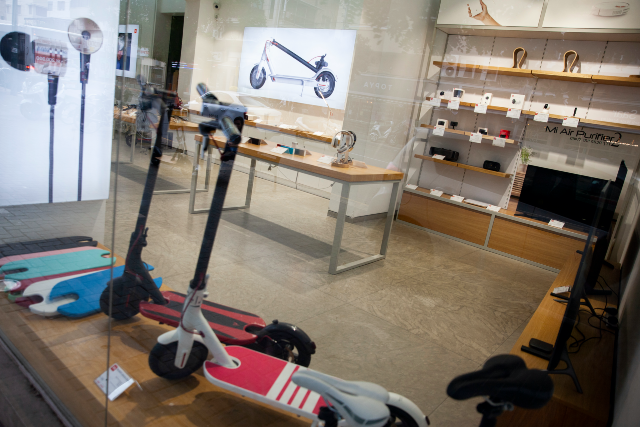 And aside from its handsets, the vendor has a catalogue of other electronic products, including scooters and drones.
Oppo similarly stands to gain from an impressive portfolio of products, alongside its array of partners, says Pinto.
"Oppo has a portfolio of smartphones across price points, and this has been noted by the operators," she says.
"The brand has partnered with a number of carriers not just on the device side, but also on the research side. It is also in some organisational bodies in Europe, which is important because it builds your argument that you are a technological company and not just a smartphone company."
Marketing
Analysts also expect that the marketing budgets of Oppo and Xiaomi will far outweigh those of the competition, and that this could be crucial for building the brand.
One person who knows the importance of brand marketing is Wilkin Lee, formerly of Huawei, Honor, Xiaomi and Oppo, who helped launch Honor and Xiaomi in the UK and helped Oppo in its early stages there too until his departure earlier this year.
He cites three key areas for developing a brand. "Value, quality and after-sales will be the pillars that these new brands need to satisfy," he says.
"They will need to demonstrate a resilience to their marketing budgets and adapt to the new world of marketing.
"Not only are we seeing a transition from some traditional methods to new and digital channels, but there is also the below-the- line strategy to consider – such as the in-store customer experience and how to engage with those charged with selling your products to end users."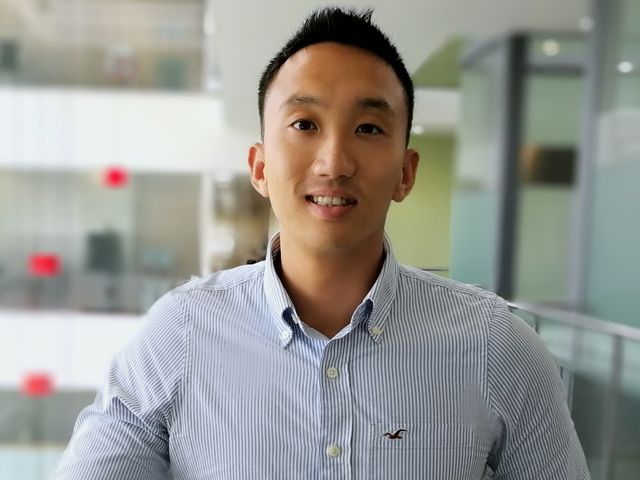 Lee adds that those with the best distribution strategy, and the ability to differentiate and "personify" a brand will be best-placed to gain market share.
"Marketing teams will be crucial in adapting strategies to the world of 2020 and all that brings to bear – strategies that are currently less reliant on physical press conferences and out-of-home advertising."
Wood agrees: "These brands need to be prepared to spend an obscene amount of money on brand. Huawei succeeded during its rise between 2014 and 2019 because on a global scale, it spent billions on brand- building. There are not many companies that can do that."
The UK's operators need a third big player to arise as well for healthy competition, argues Wood.
"Huawei has been a clear number three, and there is a massive interest from the network operators to have a brand other than Samsung and Apple.
"Huawei was doing a fantastic job of keeping pressure on Samsung in particular, and providing competition for consumers – so that's a very important consideration for operators. The need for a third big player is crucial."
Finding a niche
Analysts are in agreement that Apple is unlikely to relinquish its leadership in the premium part of the market worldwide any time soon; indeed, the vendor accounted for 57 per cent of that segment in Q1 2020, with iPhones making up four of the top five premium handsets.
For a third big player, that means the niche for growth is likely to be in a different segment – which Pinto suggests will be the mid to high-tier category.
"This year, we're seeing brands in the mid range doing well, she says. That's one of the reasons why Xiaomi and Oppo have managed to grow share. These brands clearly understand that everyone needs to be in this range, even Apple with its SE smartphone."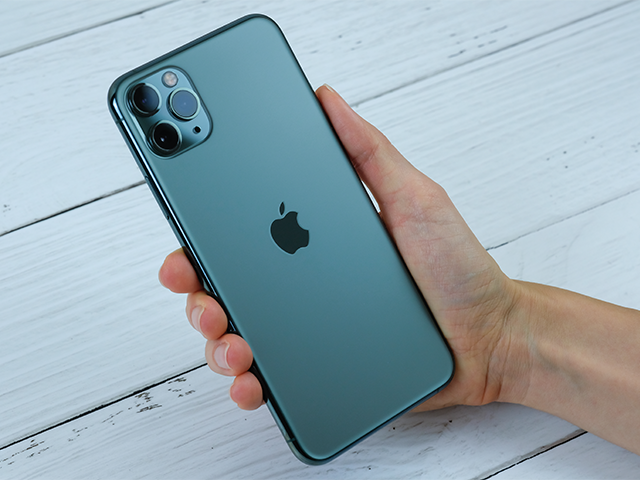 She adds that Samsung has a wide portfolio in different price ranges, but not all of them are fully tapped – so there is space for those to compete below the premium range. "People that don't have this brand loyalty and navigate between vendors in the Android space are the consumers that the new brands are targeting," says Pinto.
Wood agrees: "The market I would be going after is the higher to mid-tier. For example, you are not going to get someone who wants to buy an iPhone buy another brand, other than maybe Samsung.
"You want to go after people on a budget who want a good phone and value. They're not necessarily tech enthusiasts; it's the kind of people who are looking for an upgrade."
Lee does however, think there's room to attack the premium market for a vendor that has a strong strategy in place.
"There's an opportunity, as we've seen it done by Huawei in a relatively short space of time in the premium segment," says Lee.
"But from a starting point, there needs to be a focus and clarity on what your brand stands for and where you want it to go. A positive impression is needed to drive overall success."
Market challenges 
Yet there are sizeable hurdles for brands hoping to make more of a splash.
The smartphone sector has, for one thing, felt the impact of the coronavirus pandemic, with global shipments declining 20 per cent year-on-year in each of the first two quarters of 2020.
At the same time, Gleeson thinks the current climate could have benefits for the lesser-known brands, through encouraging online decisions slanted towards cost rather than specs.
"I do think a shift more towards online stores benefits value-orientated brands and price competitive brands, he adds. "When you put everything online and can compare all the specs side by side with price, that makes it much more easier to pick the cheaper option."
But there are other issues aside from coronavirus, such as a trend towards longer product lifecycles as fewer people flock to upgrade.
In the UK itself, analysts see the market as brand-conservative, with consumers typically favouring Apple and Samsung. Wood points out that even legacy brands such as Sony have still been able to sell a significant number of phones even now.
"The reason companies such as Sony, Motorola and Nokia have been able to stay alive in the UK is because, for some reason, British consumers are always a little wary of brands that they're not familiar with," he says.
Lee highlights building trust and brand credibility as key factors too.
"Consumers trust brands that they can see in stores because they know, as a brand, you are committed to the marketplace," he says.
Meanwhile, Wood thinks Xiaomi might face a challenge in rethinking its approach in the UK, saying it did not initially always deliver on promises to partners after entering the market in late 2018.
"What happened is that a lot of the channels got behind the brand and were excited to work with Xiaomi, and then found when they needed support in terms of marketing that it just didn't come," he says. "I think Xiaomi has burnt some bridges in the past and that means there's some rebuilding to do."
Risk factor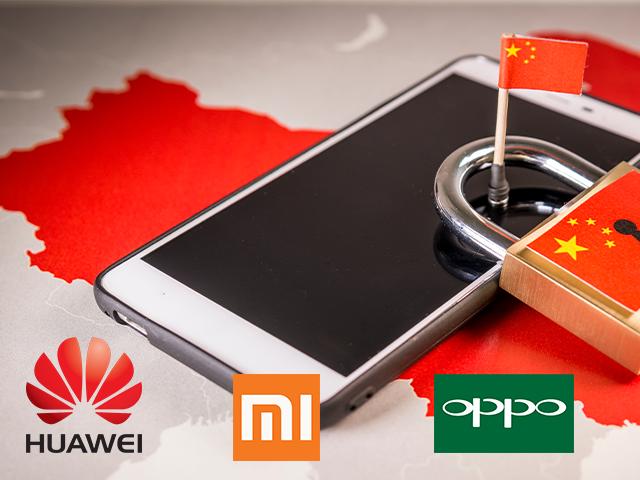 Chinese brands seeking to make third position their own globally also face the potential risk of experiencing similar issues to those encountered by Huawei.
Although Gleeson acknowledges this risk, he points out that brands such as Oppo and Xiaomi differ from their compatriot in terms of having no involvement in the operators' network infrastructure.
"Its important to understand that the reason Huawei and ZTE had problems with the US government was nothing to with the handset business, but with their network technology business.
"These other handset brands don't have a part in that, so are much less exposed to those security concerns. However, there are, of course, always going to be some hang-ups and worries about that."
Pinto suggests that to strengthen their position and give them greater protection in the market, Chinese brands could think about working together to create a third operating system as a rival to Google's Android and Apple's iOS.
"If suddenly all these comparatively smaller vendors in Europe that are very big in Asia, such as Xiaomi and Oppo, combined to roll out something similar to HMS [Huawei Mobile Service] or any other operating system, in demographic terms Europe is a minority when compared with Asia," says Pinto
Outlook for Huawei
It would, nonetheless, be careless to completely dismiss Huawei, given its meteoric rise in the past few years.
Although analysts don't expect the brand to completely disappear, they agree that it will be difficult for the vendor to maintain market position without access to Google services in Western markets.
But despite Huawei's reputation taking a hit in recent times, Pinto says its existence as an established name for longer than other Chinese brands could be helpful.
"I think Huawei's strengths lie in the fact that it's been in the market for a number
of years," she says. "Huawei will want to continue to deliver to its loyal customers, and will do so where possible."
However, she adds: "That said, even after the US election I doubt that it will revert to the 2017 or 2018 situation, when it was performing strongly."
She also points out that Huawei faces a challenge in educating people on the merits of HMS and attracting non-existing consumers from platforms such as iOS.
Meanwhile, Counterpoint's Richardson doesn't see Huawei making a significant comeback any time soon.
"Unless something fundamental changes in the approach of the US to Huawei, we think it will struggle to quickly rebuild the position it has enjoyed," he says.
"Even with a new Democrat administration in the US, we don't expect any substantial change in policy – at least not for several months – and the damage is already being done."
Either way, Wood says the situation is bad news for the industry and consumers alike, and predicts that Huawei's recent Mate 40 series launch in the UK could be the vendor's "last hurrah" in Western markets due to the crippling blow of US sanctions.
"Huawei will continue to hustle a bit of business here and there," he says. "Yet the big challenge now is not so much around Google products anymore, but around access to components such as chipsets.
"The latest rounds of US sanctions on Huawei have been tough and it's a tragedy to see the brand being hit so bad, especially when it had the world at its feet with the P30 series."
Gleeson, however, is positive about the market opening up to more contenders.
"The smartphone market is interesting again, because for the past two to three years it had become very stale and predictable. Long may that continue."