Group CEO outlined new products, MVNO service and Rugged Care
Bullitt Group outlined its plans to diversify its product offering as the manufacturer sets out to strengthen its position in the rugged industry.
The vendor which holds a licence to develop Cat phones and Motorola's rugged devices, showcased a new rugged 5G mobile internet hotspot and unveiled its own MVNO service, Bullitt Connect, at MWC.
Bullitt Group also introduced new care services aimed at further prolonging the lifecycle of their devices, with Rugged Care and Rugged Care+, which manage the replacement of parts that susceptible to degradation over time.
"We're expanding into services that are relevant for the specific verticals that we have a deep understanding of," said Bullitt Group CEO Nathan Vautier. "It's an opportunity for us to take all our knowledge from the various niche verticals we focus on."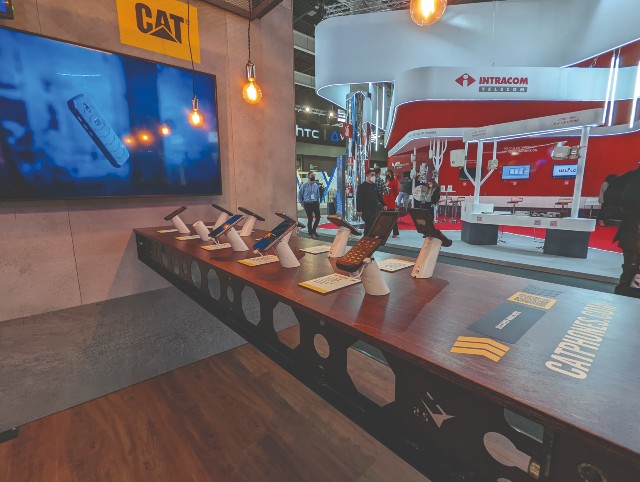 MVNO launch 
The MVNO service, which launches commercially in April, will run on EE's network in partnership with MVNO enabler Transatel. It will offer customers a range of tariffs with unlimited UK calls and texts, plus monthly data options of 3GB, 10GB or 30GB.
Vautier says the service provides Bullitt Group with opportunities for growth.
"This is an exciting step forward for Bullitt," he said. "Bullitt Connect will allow us to transform the value proposition we offer to our UK customers.
"It is an opportunity to combine devices that we've been selling, whether Cat or Motorola, with an airtime proposition that is very relevant to the data use that customers require."
Meanwhile, Bullitt's Cat Q10 rugged 5G hotspot can connect up to 32 devices at once. It boasts a 5,300mAh battery, and is IP68 dust- and rain-proof and built to survive against drops and knocks.
"The thinking behind the Q10 is that we got a number of enquiries around other forms of rugged products, so it was natural for us to look at how we can speed up the rollout of rugged 5G products," said Vautier. Despite this though, Bullitt currently no plans to add a rugged 5G smartphone to its portfolio.
Taking care
Sustainability is another key focus for Bullitt Group, added Vautier, echoing a mood felt by many vendors at MWC this year.
At the forefront of this are the Rugged Care and Care+, through their aim to prolong the life of smartphones.
The services focus around managing the replacement of parts such as lithium-ion batteries, and budget for a fixed repair cost throughout the life of a device.
A 'Business Edition' plan is also available for select Cat devices, allowing customers to receive an additional year of warranty.
"Rugged Care and Care+ represent an important global service from Bullitt Group to enable our customers to keep their devices working better for longer," said Vautier.
"Built on our service intelligence from having devices running in the most demanding environments for many years, we know how to keep our devices running at optimal performance for even longer."