COVID has delayed 5G uptake in usually crowded areas, but Apple's entry may help to drive the market
2020 was originally predicted to be the year that 5G went mainstream, but its progress has slowed significantly as a result of the COVID-19 pandemic.
While consumer interest in the new technology certainly grew with the release of a range of new 5G devices, the impact of the virus has had a drag on 5G because people haven't been able to enjoy the benefits of the technology while being stuck at home according to CCS Insight chief analyst Ben Wood.
These benefits include better connectivity within crowded spaces such as sports stadiums and train stations, while people at home are often out of range.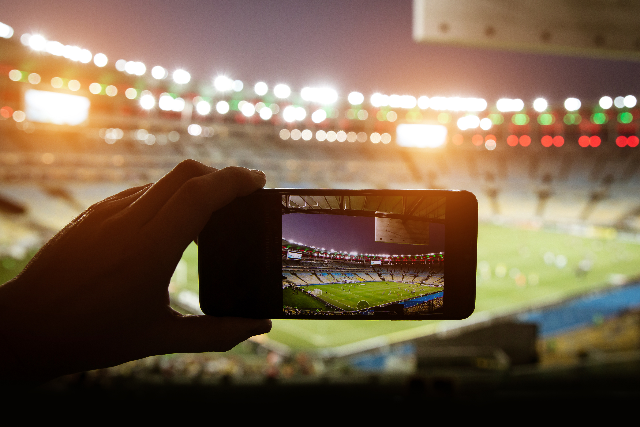 "All of the work that had been done to plan capacity was orientated on the old world, which was city centres, sports stadiums, train stations and other places where people gathered in large numbers," says Wood.
"These places have now been deserted."
People also rushed out of hotspots such as city centres before nationwide lockdowns began. As a result of all this, says Wood, the challenge for operators and manufacturers to market the benefits of 5G has increased tenfold.
With 5G rollouts also slowing during COVID, the lockdowns underlined the need for better and more widespread 5G connections and advanced WiFi adoption. Wood thinks the operators may have considered adjusting their 5G strategies to cover more people in less-populated areas, but that this might not have been wise given the initial economics of doing so and the possibility that people could soon return to offices.
"It will be different, and we will have an elastic workforce where there will be a blend of people working from home and working from offices, but people will still be commuting and benefiting from 5G while on the move," he says.
Yet PP Foresight analyst Paolo Pescatore foresees significant ramifications for 5G given the change in working patterns and consumer behaviour. He says operators should think about how to better cover people at home with the technology in this climate, as it becomes difficult to articulate the consumer benefits when they can't access faster speeds while out of reach of the 5G network.
At the same time, Pescatore thinks the industry should consider how to offer unique experiences to offer something more than speeds via 5G, so they give themselves an opportunity to lure users from rivals and hook them into the technology from the start.
"While new use cases and apps that helped drive 4G are much needed, disruptive novel 5G services are distinctly absent," he says.
CONSUMER IMPACT
IDC vice president for European devices Francisco Jeronimo says there is limited demand for 5G because consumers haven't yet grasped how the technology could impact on their lives.
"The initial lack of demand has happened before with 3G and 4G, and now we're seeing it with 5G," he says. CCS Insight's recently published UK Mobile Phone Buying Survey backs up Jeronimo's view.
In the survey, conducted in December 2020, 65 per cent of respondents said their main reason for buying a new device was to replace an old or damaged phone with a phone that had better features; just 13 per cent said they wanted to get a new device for 5G connectivity. Despite this, the new technology is gaining gradual momentum.
More than three times as many people bought a mobile phone with the aim of getting 5G in 2020 than before, according to the report.
BUYER DECISION
Yet Jeronimo says that for many consumers at this point, the inclusion of 5G will be incidental to their handset purchase rather than the focus of their buying decision. "People may be aware it brings faster connectivity, but their 4G device will already be providing adequate connection to the network," he says.
Wood agrees that 5G isn't yet a key feature that consumers will take into account in a new purchase. "It is certainly something that the savvy buyers will understand is worth having but other things like the brand, the screen and the battery life are currently more important to consumers," he says.
The analysts note that people who get a 5G device now are "future-proofing" their smartphone given that many will be tied to contracts lasting a couple of years, during which time the technology will gain traction as an alternative to 4G
TIPPING POINT
One factor helping spur a ramp-up in interest in a 5G device is Apple's first foray into the technology, with its introduction of the iPhone 12 in October 2020. Reports from AppleInsider in December 2020 forecast that shipments of Apple's iPhone 12 and other devices could increase by 38 per cent globally year-on-year in the first quarter of 2021.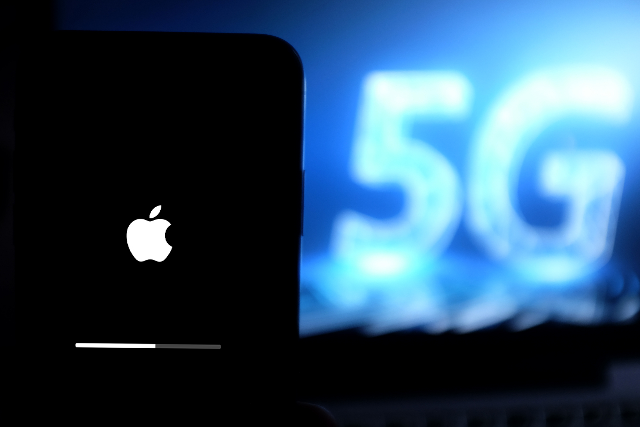 And the popularity of 5G devices is set to increase significantly in the coming months as more become available on the market. Wood thinks Apple's entry could be a tipping point for 5G adoption in the UK, where the device market has been dominated by the US juggernaut in recent times.
"Now Apple has introduced 5G, it has effectively legitimised the technology to a large consumer base in the UK," he says. Jeronimo agrees with this sentiment, believing that Apple's implementation of 5G on its new devices will help drive interest in the technology going forward.
"A lot of consumers have the mindset where they may not know what 5G is, but if Apple does it, it suddenly becomes relevant and important to them," he says. "Apple is certainly committed to 5G and I am not expecting to see any more 4G devices from the vendor."
INTRIGUE
There is, meanwhile, reason to believe that Apple's delay in introducing the latest iPhone generated more intrigue around the device. The late introduction of 5G was unusual for an industry pioneer, yet Apple's commitment was outlined by the aggressive marketing of its 5G-compatible devices when it released four at once, according to ABI senior research director Dimitris Mavrakis.
He thinks Apple's aggressive marketing techniques outline the fact that the iPhone 12 isn't just another device for 5G, but the primary device among vendors in the market to accelerate expansion of the new technology.
Mavrakis points to 5G being mentioned well over 60 times during the live-streamed launch of the iPhone 12, underlining the company's commitment to the devices. "After the launch, 5G network traffic spiked, which is testament to Apple's impact on consumer behaviour," he adds.
"Apple was late to 5G, but ended up marketing it very well with its four 5G-compatible devices." Wood adds that there was no incentive for Apple to push for 5G before it was readily available to its consumer base through wider network coverage.
He says that once the US smartphone vendor had 5G devices ready, it would always happily embrace the technology as a 'de facto' feature on every device going forward. But while Apple's introduction of four 5G-compatible devices has been a key launchpad for adoption, consumers will soon have a plethora of options for devices. 
CHALLENGER BRANDS
Meanwhile, with Huawei's dwindling 5G prospects outside China, the emergence of the technology presents an opportunity for challenger brands to disrupt the smartphone market.
Despite market share being dominated by the likes of Apple and Samsung, the Chinese vendors are in a prime position to steal some market share in the UK's coveted mid-range segment as prices erode for 5G devices.
Wood thinks vendors such as Xiaomi, Realme and Oppo are well-placed to democratise 5G, bringing the technology to a wider market with cheaper price points. "The price of 5G devices has lowered faster than anybody could have imagined," says Wood.
And with the Chinese vendors releasing new devices at a rapid rate, there is still potential for 5G to excel in the consumer domain. Yet Mavrakis believes this is an area where 5G has already seen some success.
"It is already providing value to operators, and while 4G has plenty of miles to go, in the future we will see a gradual replacement of 4G devices," he says.
However, Mavrakis thinks that the takeup of 5G will also be determined by the impact it has on the wider world, such as with IoT devices in the business segment and industrial applications.
UNIQUE SERVICES
Yet the analysts agree that for the technology to really gain traction, consumers need to see more services that run exclusively on 5G rather than previous mobile generations, fuelling sustained growth.
And while it may still be a few years before 5G is widely available, Wood is optimistic about the future of the technology, saying it represents a long-term investment that is destined to be around for the next 10 to 15 years.
"We are living in a world where people are more connected than ever and as we come out of the pandemic, people are going to demand increased connectivity while they are on the move," he says.
"What 5G does right now is allow you to do what you are doing on WiFi and 4G but better. That in itself is hugely valuable and will result in a nicer world to live in."