All four of the models in the iPhone 13 range are available to buy from next week (September 24)
Analysts have tipped Apple's iPhone 13 series to be a success following the unveiling of the new series earlier this evening.
The vendor announced four new iPhones at the event, with the line-up consisting of the iPhone 13, iPhone 13 Mini, iPhone 13 Pro and iPhone 13 Pro Max.
Apple also introduced its Watch Series 7 and a new iPad line-up, which included the return of the iPad Mini.
All four of Apple's smartphones are available to pre order from this Friday (September 17), with the phones on sale from September 24.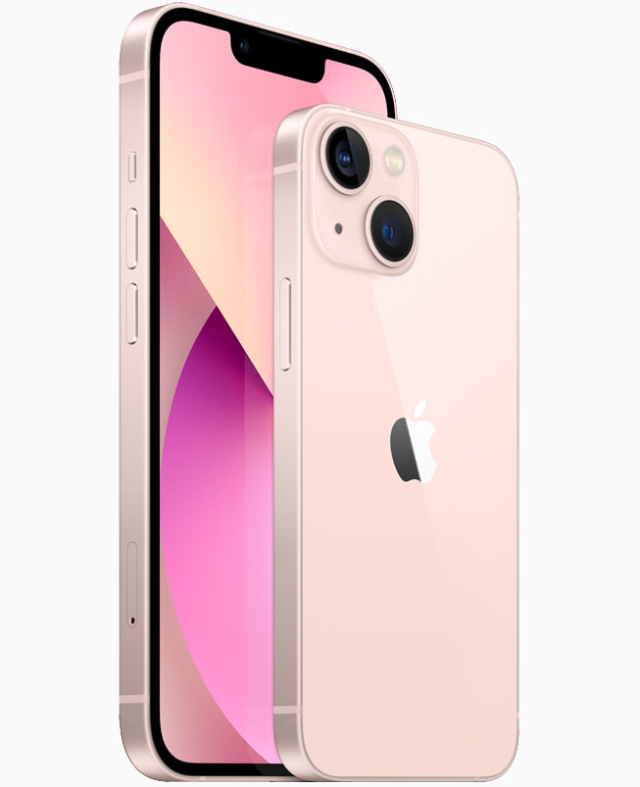 Pricing for the series starts at £679 for the iPhone 13 Mini, with the iPhone 13 costing £779.
The iPhone 13 Pro is £949 and the iPhone 13 Pro Max begins at £1,049.
EE, Vodafone, O2, Three UK and Virgin Mobile have confirmed stock of the series from when it becomes available.
Rampant
CCS Insight chief analyst Ben Wood expects Apple's momentum to continue following the unveiling after a successful run with the iPhone 12 series last year.
"These updates follow Apple's tried and tested formula of delivering new products with metronomic consistency. The company is offering enough new features to fuel consumer demand, with the vast majority of purchases being upgrades by existing Apple customers.
"Apple has a proven and profitable approach that it appears capable of sustaining for a long time. Only a major industry disruption, such as a dramatic shift to flexible devices, which is far from certain at present, would force it to radically deviate from this strategy.
"Much to the dismay of its rivals, there is little reason to indicate Apple is not on course to continue its incredible momentum into 2022."
Wood is also complimentary of Apple's approach to offering competitive trade-in prices to offset the cost of buying a new phone.
"Although new camera features, better battery life and other tech specs will grab the headlines, the biggest story is arguably the impressive trade-in prices being offered by Apple and its partners.
"US buyers trading-in the previous iPhone can get up to $1,000 toward a new model and we expect similar deals in other markets around the world. It's a major competitive advantage for Apple, and is likely to boost the residual value of iPhones, which are already the highest in the market thanks to Apple's ruthless product consistency and multiyear software updates."
GTM and Instant Access Europe founder and director Sunny Ratnam expects the new series to have an impact on the trading in of older iPhones. He expects this to have an impact on the refurbished market.
"In our experience, Apple typically reduces the price of the previous generation iPhones as soon as the new models are announced. We have seen some rumours to suggest the 12 could reduce by as much as $200 which you can assume will have an impact on the value of the other higher end models for sure.
"I would assume there will be a higher volume of refurbished iPhone 12s being sold in general as the price drops which will likely shift the other models down a notch."
5G drive
Meanwhile PP Foresight tech, media and telco analyst tips the series to be a success as more people shift to 5G handsets.
The iPhone 13 series becomes the second from Apple to introduce 5G-capable connectivity after the iPhone 12 last year.
Pescatore said: "The iPhone remains a core lucrative product for Apple as it represents a gateway to other devices and more importantly services.
"While many will see some upgrades as incremental, there are millions of users who have yet to upgrade to 5G. Therefore, this is so called 'supercycle' moment is still relevant.
"This new iPhone will be a key smartphone for telcos that helps drives much needed volumes and revenue due to 5G."
Uswitch mobiles expert Ru Bhikha adds: "With four variants of the iPhone revealed today, Apple is increasingly offering a handset to suit every user's needs and, more importantly, their budgets."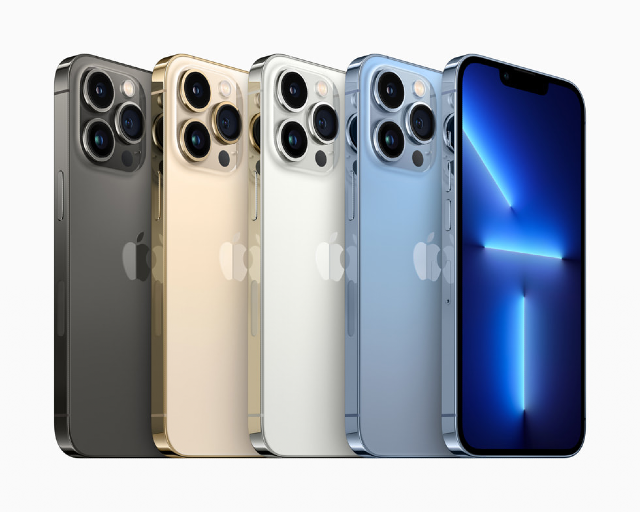 Underwhelming
However not everyone is convinced with the new iPhone series, with a number of Apple fans complaining at what they called "incremental upgrades".
Comments made on MacRumors, a website dedicated to Apple news and rumours, a number of commenters on a forum were less than impressed.
One user said: "Buying a new iPhone has become about as exciting as buying a new pair of socks … there is just nothing new about them any more."
Another read: "This is the first time I'm skipping an every other year iPhone upgrade. Would have been tempted to upgrade."
Users slammed the presentation by Apple CEO Tim Cook as boring, while some labelled it underwhelming.
"Well. That was underwhelming. My wallet stays cold. That's fine. Never mind holding in to my cash."