Phones come with a three-year warranty
Avenir Telecom has released two new 4G-enabled feature phones, and has confirmed it will be displaying them at IFA later this week.
The E241 and E241S are powered by the KaiOS OS, which enables 3G on the former and 4G on the latter, GPS, internet access and an app store on the button devices.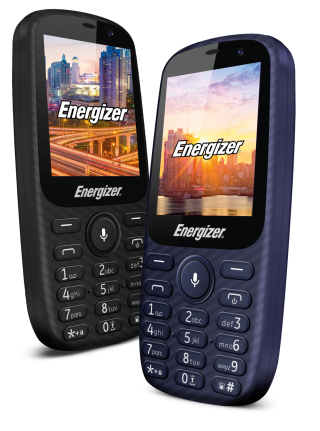 The phones come with pre-installed apps including WhatsApp, YouTube, Facebook, Google Maps and Assistant.
They have a 1,900mAh battery which is optimised for low consumption, offering up to 28 hours of talk time and six days of standby time.
They also come with front and rear cameras, although the resolution is not specified.
Mobile News has reached out to Avenir for comment about pricing and retail partners in the UK.
The E241 runs on a Spreadtrum S7731E chipset, has 512MB RAM and 4GB ROM, while the E241S runs on a Spreadtrum SC9820E chipset, and has the same amount of RAM and ROM. Both phones can take a MicroSD card up to 128GB, and have dual SIM slots.
Avenir has confirmed that they are the first devices to come with Energizer's new three-year warranty for its phones.
Avenir CEO Jean-Daniel Beurnier said of the devices: "With 450 million units sold in 2017, the feature phone market is doing well. We are proud to be marketing the first Energizer 3G and 4G mobiles running KaiOS to continue our penetration into this market, especially in developing countries.
"By integrating KaiOS on our Energizer mobiles, we are offering a range of smart feature phones that help make technological innovation accessible to as many people as possible."