Cat S42 H+ and Cat B40 4G will be available from the end of April
Cat Phones has today announced that its latest devices – the Cat S42 H+ smartphone and the Cat B40 4G feature phone will feature advanced antimicrobial product protection.
The Cat S42 H+ has enhanced antimicrobial product protection built into its body, making it the first fully and permanently anti-bacterial phone.
Cat says every exterior component on the device has been blended with an antimicrobial silver ion technology additive called Biomaster during the manufacturing process. The active antimicrobial agent is proven to inhibit bacteria cells from replicating by over 80 per cent within 15 minutes and 99.9 per cent within 24 hours.
The smartphone is also waterproof, certified to IP68 and IP69 and can be fully submerged and repeatedly washed.
The smartphone will also feature a 5.5″ HD+ display and is powered by the Mediatek Helio A20 MT 6761D chipset.
The S42 H+ boasts a 4200mAh battery and 3GB of RAM plus 32GB of internal storage.
There is also a 13MP rear camera and a 5MP front camera on the device along with a two-year warranty and security updates cover for three years.
B40
The Cat B40 is a 4G-enabled feature phone. All of its components have been blended with a silver ion-based antimicrobial additive.
The B40 is fully water, dust and chemical resistant. It features a 1800mAh non-removable battery and expandable storage of up to 32GB.
The device has a 2MP camera, 3.5mm audio jack and comes with a two-year warranty.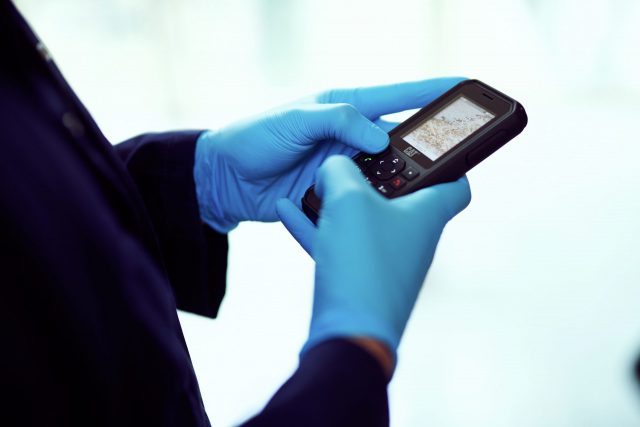 Bullitt Group product portfolio VP Peter Cunningham said: "One of the reasons our phones are so dirty is the heat they produce. Warm environments are where bacteria thrive, and we all take our mobile phones everywhere with us, to all the places we live and work, constantly picking up new contaminants.
"We are proud to introduce these antibacterial devices which we hope will help reduce these risks and encourage a complete rethink around how personal and shared phones are used."
The Cat S42 H+ retails for £239 and the Cat B40 retails for £69.99 via www.catphones.com and multiple retailers.
Both devices will be available to buy from the end of April.