Operator has covered 60 per cent of London with 5G
EE has switched on 5G in 14 new towns and cities across the UK, and also revealed that its 5G service now covers 60 per cent of London.
The full list of locations getting the service today is as follows:
Bristol
Coventry
Leicester
Liverpool
Glasgow
Huddersfield
Ashton-under-Lyne
Castlreagh
Chatham
Clifton
Dudley
Gillingham
Grays
Guildford
Hamilton
Harlow
Hoddesdon
Kimberley
Kingston-upon-Thames
Lichfield
Lisburn
Maidstone
Milnrow
Oldham
Potters Bar
Rochdale
Romford
Salford
Solihull
Sutton Coldfield
Sydenham
Walsall
Watford
West Bromwich
Wolverhampton
These are in addition to London, Manchester, Birmingham, Belfast, Cardiff and Edinburgh, which were launch locations back in May.
In addition to its London coverage, EE also claims to have covered 51.6 per cent of Birmingham, and 43.4 per cent of Cardiff.
This is in comparison to EE's claims that Vodafone has covered 21.7 per cent of London, 10.8 per cent of Birmingham, and 14 per cent of Cardiff.
EE also recorded speeds of 400mbps in Carnaby Street.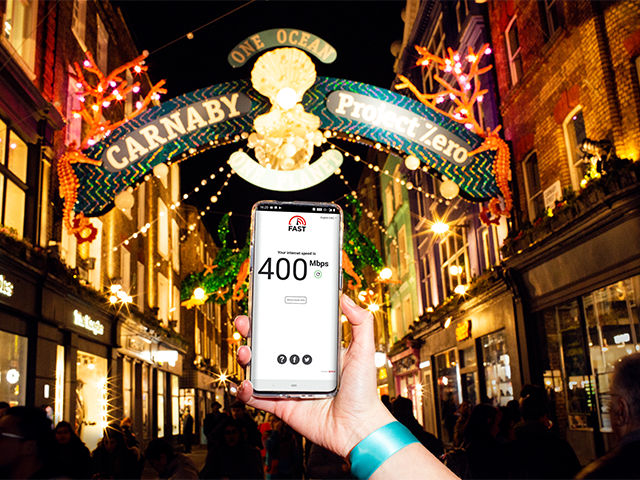 EE CEO Marc Allera commented: "Switching on 5G in more places is helping us deliver the best mobile experience to our customers, keeping them connected to the things that matter most. Our engineers are continuing to build new sites every day, on our journey to keeping our customers connected 100% of the time."