Brings total live 5G count to 50 towns and cities
EE has turned on 5G in Hull, Leeds, Newcastle, Nottingham, Sheffield and Sunderland, bringing the total number of towns and cities in which it offers the service to 50.
The operator says that with these added sites, it has surpassed its initial target for 16 cities to have 5G by the end of 2019. It now aims to have 5G live in more than 70 cities and large towns by March 2020.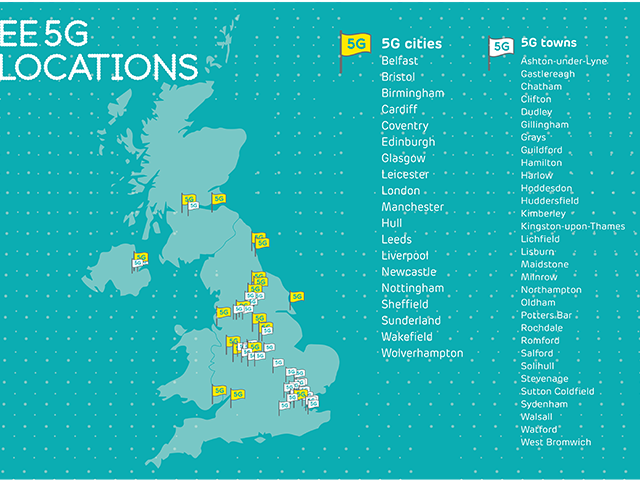 This timing is likely to coincide with the launch of the latest iteration of Samsung's Galaxy S series, of which it already has a 5G model.
Samsung is also comfortably the majority market share holder for 5G devices, according to IHS Markit research.
EE CEO Marc Allera said: "This is another milestone towards keeping our customers connected 100% of the time. We're leading the way in the UK, with 4G and 5G coverage in more places than any other operator. Adding 5G to more cities and towns – and expanding our 5G coverage in each place – is helping us to always deliver the best mobile experience to our customers."