Ex-employee wins case for unfair dismissal following months of harassment. It could be the biggest claim ever in UK employment law
Exertis is facing a £6.6 million payout to former employee Kieran Sidhu, who has won a case against the Basingstoke IT and mobile distributor for racial discrimination, harassment, unfair dismissal and breach of contract.
If successful, it will be the biggest award ever granted by an Industrial Tribunal, dwarfing the current highest award of £4.7 million for a similar case against the Royal Bank of Scotland.
A 50,000-word judgment by Southampton Industrial Tribunal exposed a culture at Exertis of racial discrimination and sexual bullying at odds with the company's much- publicised philosophy of diversity, inclusion and tolerance.
The case was heard in 2019, but the judgment was delayed due to the pandemic and released on May 19. A Remedial Hearing is scheduled for July 21 to decide the award and will consider medical reports from Sidhu's doctors and Exertis' expert witnesses. A decision on the size of the payout will follow around two months later.
Lord Of The Flies
Sidhu's lawyer, Lawrence Davies of Equal Justice Solicitors, said the case was probably one of the worst examples of constructive dismissal he had ever come across.
"It was extraordinary. It was Lord Of The Flies level of group condemnation. Exertis' only defence could be that they took all reasonable steps to prevent discrimination. That it happened shows they did not. In law, anything done in course of employment is considered to have been done by the employer with their permission."
The Tribunal panel heard details of more than 300 allegations of harassment against Sidhu by his manager and co-workers. Respondents named in the judgment are Glynn Smith, Stuart Smith, John Cleary and Doug Spendlove.
The Tribunal ruled it did not have jurisdiction to decide Sidhu's claim against Spendlove because Sidhu had taken too long to formalise his complaint.
Sidhu was described to the Tribunal as a Christian Sikh of mixed Scottish and Indian descent. His £6.6 million claim is based on a medical assessment that his experience at Exertis has left him psychologically damaged and unable to work.
Damages
The claim includes future losses (£1,676,319), employer pension contributions (£97,025), unlawful deduction of wages (£5,574), failure to comply with the ACAS Code of Practice (£922,470), injury to feelings (£42,000), personal injury (£108,000), and special damages for future care and assistance (£605,400).
Sidhu had previously worked at Vodafone. He claimed unfair dismissal, race discrimination, discrimination on the grounds of religion, discrimination on the grounds of disability, discrimination on the grounds of sexual orientation and gender reassignment discrimination.
He also brought claims of victimisation and unauthorised deduction from wages. In addition, he brought claims of non-payment of holiday pay and breach of contract.
He kept a diary of the alleged abuses, which the Tribunal described as "largely accurate", and used his phone to record conversations after a manager told him to "f*** off" in a meeting.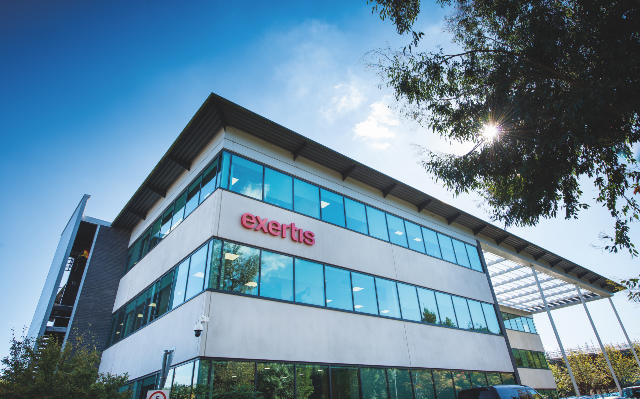 Culture
Sidhu joined Exertis in 2012 as a Plantronics brand manager, with Matthew Rumsey as his line manager. The Tribunal heard evidence of a culture in his workgroup of around 16 people of "crude sexual innuendo".
The Tribunal found that "express sexual reference was considered entertaining. To fit into the culture, it was necessary to enter into jokes and discussions of that nature."
Sidhu refuted claims that there was too much noise going on around him to hear any remarks and testified that it was easy to hear conversations because "most people did not make anywhere near 25 phone calls per day" (which was his target).
Tribunal
The Tribunal noted: "We have seen photographs and video of a person simulating intercourse with a blow-up doll, photographs and video of a person simulating taking drugs, a photograph of a straw hat with a large label around the brim stating, "I LOVE D**K", a photograph of Vaseline being sent by email with the caption "ouch! – Time to man up", a photograph of a man (John Cleary, whilst clothed) trying on ladies' underwear in the office, a mock business card created for Mr Rumsey headed "Manwhore2door" and stating "Have c*** will travel…No fatties, NoGingers Threesomes welcome…all holes filled or your money back, an email with a link to a picture of a woman in a bikini who was suggested to be the claimant's replacement."
Evidence rejected 
Rumsey denied that there was a "puerile culture loaded with sexual innuendo". The Tribunal rejected Rumsey's evidence and said Rumsey was only interested in the welfare of his team if it concerned meeting sales targets.
Among the insults levelled at Sidhu were jibes that he was a "shoe bomber", a "truffle pig" and that he had a "Syrian temperament". Other emails and verbal insults contained the 'C' word.
The Tribunal's judgment continued: "When the Claimant came in late (due to caring for his disabled father before work) his team members would all stand up and clap, yet this would not happen for other team members when they were regularly late. We do not accept the evidence that everyone was clapped if they were late."
On one occasion, Rumsey asked Sidhu if he was on drugs. Sidhu told him he was tired due to looking after his father. Sidhu recorded in his diary that Rumsey told him to "F****** sort it out".
The Tribunal added: "Mr Rumsey's general concern would be to ensure that sales were being made and would not be particularly sympathetic to personal difficulties."
The Tribunal rejected Rumsey's claim that Sidhu was "waffling and was trying to blame and discredit other members of the team".
Exertis response 
Exertis said: "Two of the four men named at the centre of the investigation left the business some years ago when this claim was first raised. As soon as the final tribunal judgment was made, Exertis took legal advice and the two individuals who remained with the business left."