HMD affirms commitment to fast Nokia update schedule
HMD Global has begun its Android 10 rollout, with the Nokia 8.1 the first phone in its portfolio to receive the new service starting from today.
The announcement marks the 8.1 as the first Android smartphone running on a Qualcomm Snapdragon 710 chipset to receive the update.
Other Nokia phones to receive the update before 2020 are the 7.1 and the 9 Pureview.
Android 10 provides updates such as suggested smart replies to messages, live video captioning, more regular security updates, and focus mode which can pause distracting apps when a user needs to focus on a task.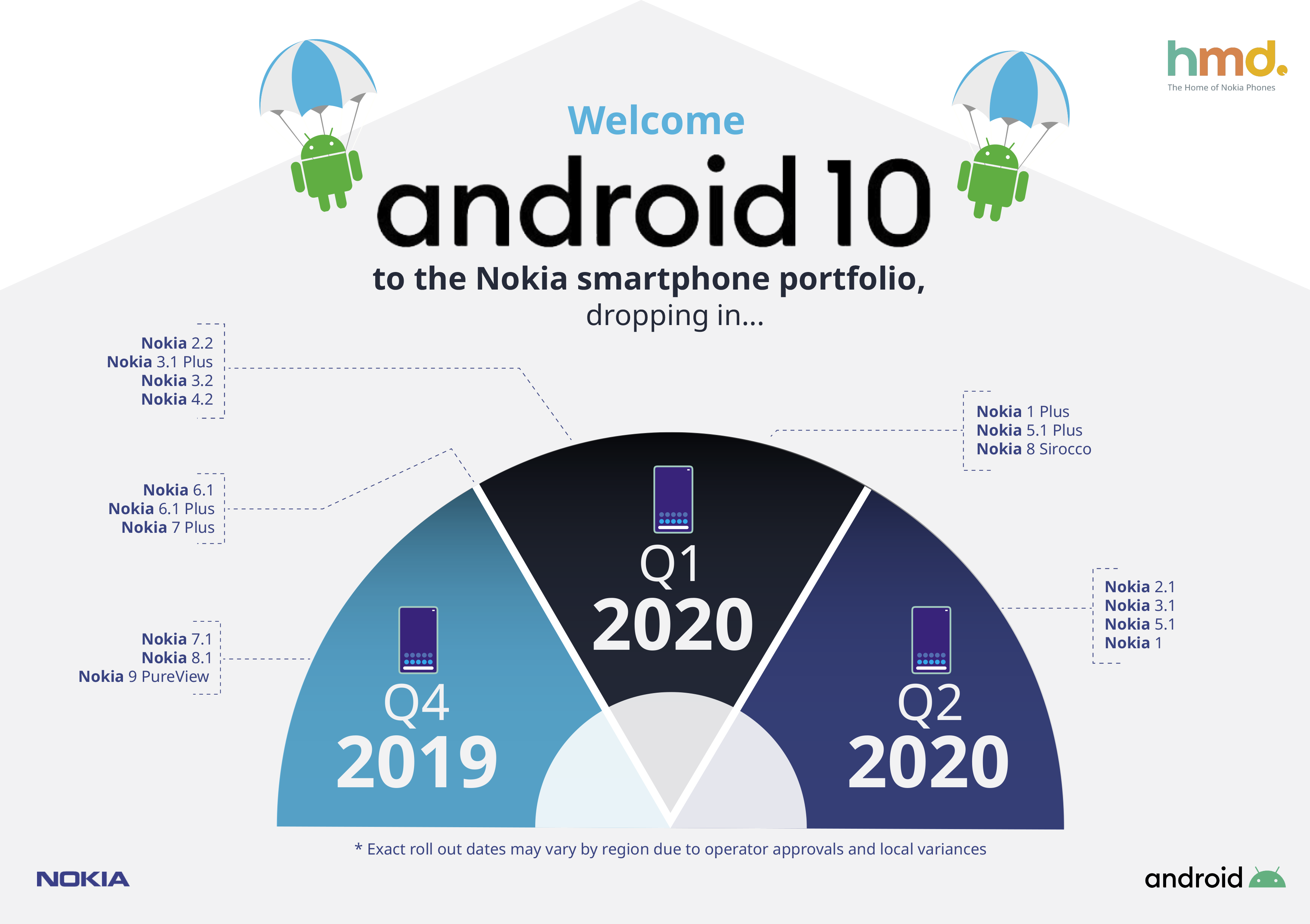 According to a report from Counterpoint Research, Nokia was the fastest smartphone brand to update more than 90 per cent of its devices to Android 9.0 Pie, ahead of Samsung, Xiaomi, Huawei and Lenovo.
HMD Global's chief product officer Juho Sarvikas said: "Our software upgrade commitment is about delivering the very best experiences to everyone – whether you're using an entry level smartphone through to a flagship. We're committed to deliver Android 10 fast, starting with the Nokia 8.1 and taking it across our portfolio in the coming months.
"With the Nokia 8.1 being the first Android smartphone running the Qualcomm Snapdragon 710 to receive Android 10, we're also setting our precedent of firsts, and aim to keep being first to roll out Android 10 across other key chipsets. This requires a dedicated effort to ensure you get the best experience on your Nokia smartphone."