Mobile News gathers the thoughts of industry experts and analysts on the impact
Whereas last year's Apple Event saw the launch of a new Apple Watch, iPad and iPhone range, as well as Arcade and TV+ services, the US tech behemoth took the online opportunity it was afforded by Covid to space out its announcements and give its first 5G devices almost an entire event to themselves.
Having unveiled this year's latest Apple Watches and iPads at a show last month, Apple dedicated the entirety of last week's demonstration to its debut 5G smartphone range (HomePod Mini excepted).
In a tightly choreographed display, Apple showed off its largest iPhone yet with the 12 Pro Max, and further segmented the range with the iPhone 12 Mini – claiming it as the world's smallest, lightest and thinnest 5G smartphone.
While rollouts of the new generation of mobile technology are still geographically limited, the arrival of Apple's 5G handsets looks likely to spur increased operator capex in expanding networks to make purchases justified.
In any case, analysts agree that the iPhone 12 can be a future-proof choice for consumers, who will only have increased 5G availability in the coming years.
We gathered the industry's views on the launch of Apple's 5G devices.
Mazuma Mobile director Craig Smith: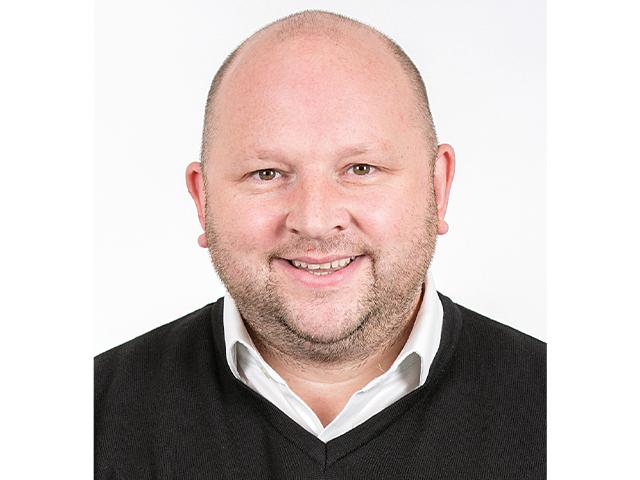 "I think everyone already knew that Apple's big USP would be 5G, and there have been a lot of leaks around what the products would look like – so its appearance wasn't a surprise. I didn't see the Mini coming, and I think that will be a really good seller. I think the range will sell very well, and we've already seen an increase in website traffic and people trading phones in.
"The launch will have an effect on our business and be a peak time for us, and I'm sure our competitors are seeing a similar pattern. We're seeing a lot of Apple products, and many people renew their products every year. At the moment, units that are a year old and two years old are dominating that space, such as the 11 and XS.
"Will people change devices for 5G? We get a lot of people who change their phone every year regardless, but I think there will be significant uptake of the range that will drive trade to us. Every year, September to October is a peak time for us, and this is linked directly to Apple launches. While there are people who would change their phone anyway, some people will change their phone at the sight of something significant – and 5G is definitely that."
GSMA head of intelligence Peter Jarich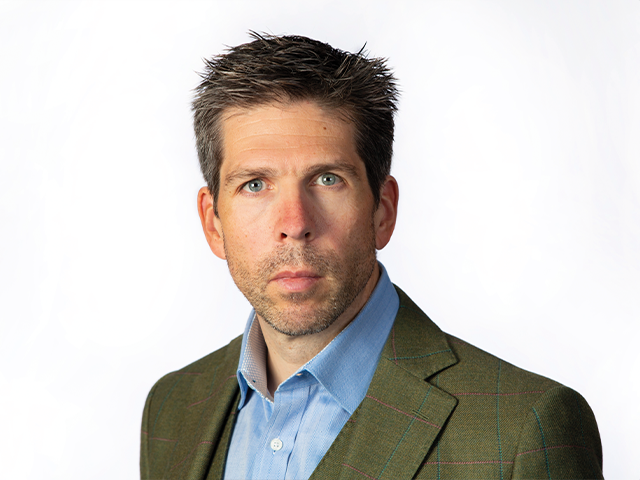 "As anticipated, Apple has launched the 5G iPhone. From a mobile operator perspective, it's about time. Most operators are looking to add a new smartphone to their portfolios this year, and their most popular 'must have' feature by far is 5G compatibility.
"Our research shows it's the number-one choice for 37 per cent of mobile operators worldwide. 5G is seen predominantly as a speed enhancement, with 55 per cent of operators believing faster speeds will be the most valued benefit of the technology among smartphone users. Many operators are setting early 5G pricing at 10 to 20 per cent higher than for 4G.
"Earlier this year, GSMA Intelligence surveyed operators about their device portfolios, strategies and pricing in the 5G era. The research showed that half of operators think a price point below $500 will drive mass-market adoption of the technology. Operators are expected to spend 80 per cent of their mobile capex, or nearly $890 billion, on 5G networks between 2020 and 2025.
"The technology will account for 20 per cent of connections by 2025, equating to just over 1.8 billion units. However, 4G will remain the dominant technology, growing from about 4.5 billion connections in 2020 to nearly 5 billion in 2024 – approximately 60 per cent of connections."
Lease Telecom marketing director Simon Fabb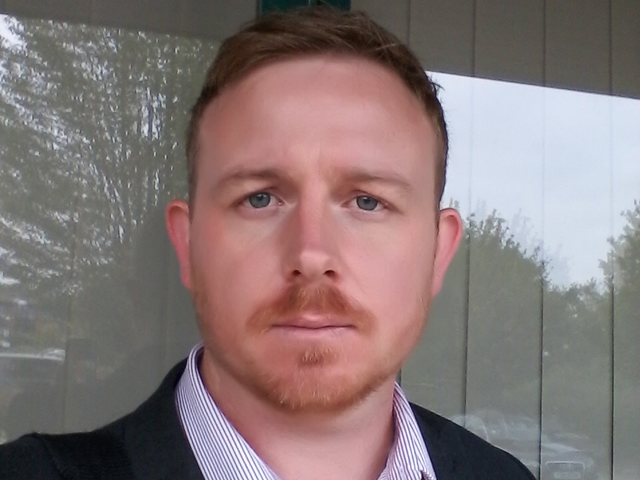 "I respect the fact that nothing can stop the Apple machine, not even a pandemic. But the big question is, are people in a financial position to get an iPhone 12? I imagine sales will not be as strong as normal. It's going to be down to the networks' marketing teams to sell 5G really, to try and really drive that desire to upgrade, and it's how well they position 5G and how much they can say 'You are missing out if you're stuck on 4G'.
"Is enterprise going to be chomping at the bit for the device? Probably not; I think 4G is more than sufficient for most businesses at the moment and it isn't exactly slow. Every launch, we see what it does to the previous range. Looking at the iPhone 11, which is still an unbelievable device, for a business to get that on £15 per month on a lease is appealing.
"It's opened up a whole load of very accessible, good-quality Apple devices for the mid-tier, which is great for enterprise, and we'll see quite a lot of iPhone 11s on lease as a result. I think the Mini is a great addition: businesses don't necessarily want the responsibility of large screen displays due to cost of repair, and price-wise it's good as well.
"It's going to be so telling as to whether people are prepared to get an upgrade this year, or if they'll play it safe and try to keep their money. Most businesses know what their current mobile outgoing is; if they can stay on the same price or even reduce it, is an iPhone 11 the safe bet? Are people going to have the full benefit of 5G or have redundant tech, and is it the iPhone 13 where it all starts to gain more traction?"
Bastion Insurance director of sales John Fannon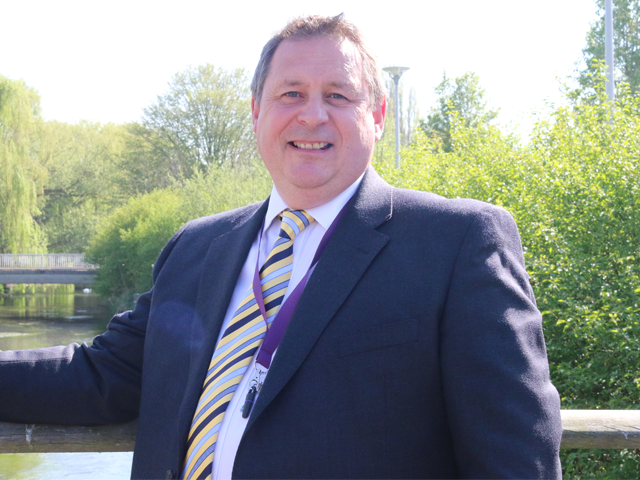 "I think the most interesting thing about the launch is the comparison between the top-of-the-range pricing this time around versus the last iPhone launch – about £1,100 for the new star device versus £1,449 a year or so ago for the earlier one, especially as the latest one is 5G as well.
"Perhaps the low penetration of top-end devices in terms of sales – with our data showing that £1,000-plus mobiles account for less than 12 per cent of the market – has resonated with Apple, which has lowered prices somewhat in an attempt to increase market share. It's hardly what you would call a sell-out, but it is a noticeable change in pricing policy that has probably been driven by several factors.
"These include the shift in sales to refurbished devices, the longer ownership cycle we have seen in the last two years in particular and, of course, the Covid-19 situation that creates overall uncertainty anyway. All of those elements would drive a change in pricing policy to more appropriate levels, otherwise the take-up of the 12 would be really low.
"It's also good that there is a very strong device priced at the more 'usual' £699 – which will be the key seller, particularly in the B2B world – although it is still a big investment and I would expect a lengthy ownership cycle from the buyer to justify the price. From an insurance perspective, because the devices top out at a lower level now, the cost of taking care of them with Devicecover is reduced considerably and most folks will only be paying around £8.99 per month for insurance and warranty cover for the vast majority of the new iPhone 12 5G range – good news for all."
IDC associate VP for European devices Francisco Jeronimo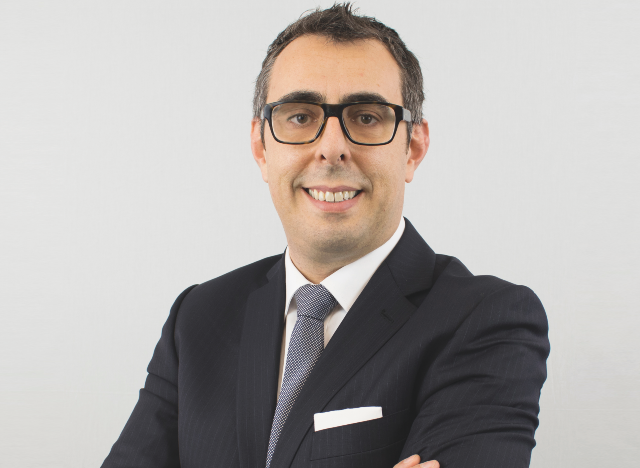 "Despite being late in the 5G game, Apple is playing bold. The new iPhones will become a catalyst for 5G adoption around the world, particularly in the US, Europe and China. The iPhone 12 Mini will be among the cheapest 5G smartphones in the premium segment.
"Apple will also enjoy strong support from carriers looking to expand the number of customers enabled with a 5G smartphone. In the first half of 2020, 5G shipments represented only 13 per cent of total smartphone shipments. However, with more devices becoming available and especially with the new iPhones bringing the new technology into the limelight, Apple is expected to ship over 150 million 5G iPhones by the end of 2021, which will represent 21 per cent of the total 5G market.
"Apple is offering a very attractive programme for those trading in an iPhone 11, which will make the upgrade from 4G to 5G quite affordable for most users. This is critical, as consumers don't yet understand the benefits of buying a 5G device when coverage is limited and there are no apps or services taking advantage of the higher speeds and low latency.
"Therefore, 5G is a future-proofing investment more than offering real benefits out of the box to consumers. But the new iPhones are not only attractive for their speeds. They also have improved camera features, MagSafe wireless charging and a much more robust screen technology developed with Corning that makes the display four times more resistant to drops – while the new A14 Bionic chip offers faster CPU and GPU performance."
PCS Wireless European president Fergal Donovan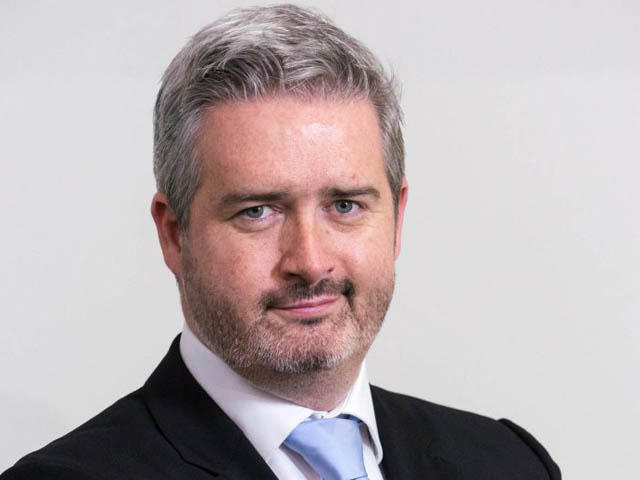 "As expected, 5G was front and centre throughout the well-rehearsed and presented Apple launch. The confirmation that wall chargers and headphones have been taken out of the box was a big one for Apple's eco-credentials and a nod to the circular economy that will see a drastic reduction in CO2 globally due to less production of box components, less weight and smaller boxes.
"5G, features such as the Ceramic Shield and LiDAR, a new design, smaller formats and faster processes are likely to be enough to fuel the largest Apple launch ever. We expect the trade-in market to explode over the next few weeks when pre-order takes hold and volumes land. Operators will also compete heavily for iPhone 12 sales.
"Tim Cook mentioned that 40 per cent of the 950 million iPhones out there have not upgraded in the past 3.5 years: this will probably drive unprecedented traffic to all the trade-in sites and ultimately fuel the pre-owned device market. As the supply grows, we expect to see a levelling-off of pre-owned device prices to normal levels seen pre-Covid, with lower- than-normal supply and higher-than-average demand seeing prices rise over the past six months.
"The new device pricing is also interesting: iPhone 12 prices are actually more in line with those from 2018 and cheaper than last year's models. Lower pricing in the primary market will see prices for Apple devices in the secondary market come under increased pressure. It will take a few weeks for these changes to become evident and filter through into the trade-in prices, and then end-consumer pricing for used devices – but it will happen."
CCS Insight chief of research Ben Wood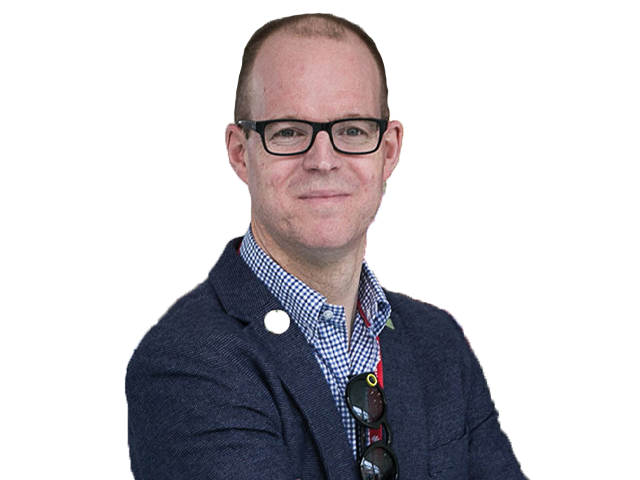 "The introduction of 5G technology to the iPhone range gives people a meaningful reason to upgrade and makes buying one this time around a future-proof purchase. At a time when people are typically holding onto their smartphones for three years or more, that's an important selling point.
"Inevitably, the iPhone 12 will mark the real start of 5G for the consumer mass market. Android phone makers may have had a head start, but the limitations of early 5G devices and the need to expand coverage have meant momentum is still building. Apple timed this launch for when the market is ready rather than the technology.
"In markets like China and South Korea that are seeing rapid adoption, a 5G iPhone is essential. In Western markets, it will be Apple that kick-starts the transition from 4G. Apple's positioning of the Mini as the 'smallest, thinnest and lightest 5G phone in the world' will undoubtedly grab headlines, and will secure it a prominent place in operator portfolios as an attractive premium 5G device. And 5G coverage is only going to get better over the next three to four years, which is the likely lifespan of most new iPhones.
"Network operators recognise that they need 5G iPhones to recoup the huge capital investments they are making in infrastructure for the technology. I fully expect a price war to break out between network operators as they use the arrival of 5G-capable iPhones to woo customers from rival networks. Despite the economic backdrop, the prospects for the iPhone 12 are extremely positive.
"Expectations of a 5G iPhone have created pent-up demand for upgrades, and many people whose jobs haven't been affected by the pandemic have benefited from lower expenditure on other discretionary items for much of the year."
Uswitch.com mobiles expert Ru Bhikha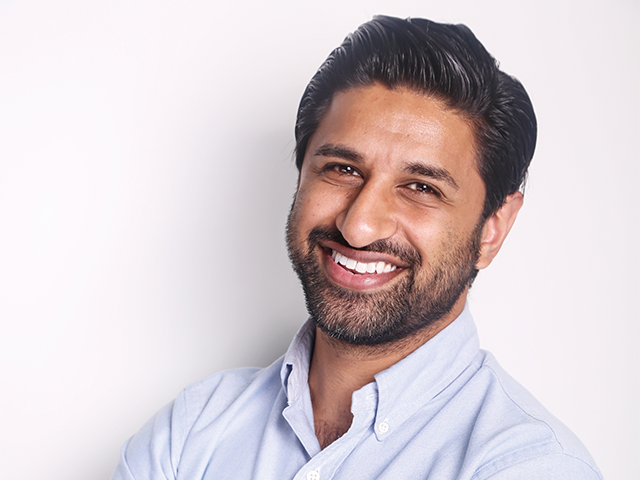 "Apple fans have been waiting to see this new iPhone for over a year, and their patience has been rewarded with a number of exciting new features. It's commonplace to see three models unveiled at a smartphone launch, but Apple went one step further by revealing four variants of the iPhone 12 all of which come ready for 5G.
"At a modest £699, the iPhone 12 Mini with its 5.4-inch display should prove popular for those who want a more compact 5G device at a lower price point. The new wide-angle lens in the standard iPhone 12 gives a boost to the camera and allows Apple to continue boasting its claim of having the highest quality video of any smartphone. Night mode on the front-facing selfie camera is a nice touch.
"Meanwhile, the 6.1-inch iPhone 12 Pro and 6.7-inch Pro Max offer bigger, super retina displays and three rear cameras. The Pro Max goes even further with its camera improvements, including greater stabilisation. The removal of the adapter and standard earphones which consumers have got used to receiving could polarise consumers, with some left disappointed and others pleased that Apple is taking steps to be more sustainable.
"Before this launch, 16 per cent of consumers said they were planning to upgrade to a 5G smartphone in the next year. The industry will be hoping that this iPhone will spur thousands more people to make the leap to 5G."
World Wide Technology chief technologist EMEA Daniel Valle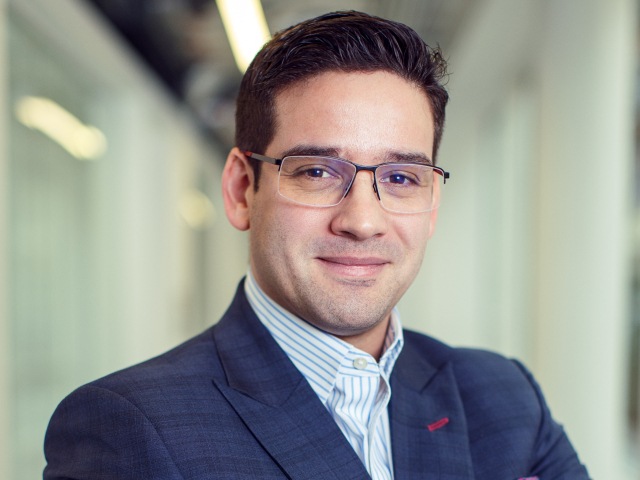 "Apple's latest device launch is arguably the biggest 5G consumer moment to date. Yet unusually for Apple, a company known for its closed ecosystem, it is the external companies setting the pace of change. A 5G iPhone means that one of the product's key selling points is now dependent upon external companies: the telecoms operators and the app developers.
"Consumers are undoubtedly excited about the prospect of blazing-fast operating speeds. However, we aren't there just yet. Whilst companies, such as EE and Vodafone, are investing heavily in 5G infrastructure, capabilities are still limited, and the market is fragmented. Operators must invest in Edge computing, virtualisation and more to deliver the next-generation services made possible with 5G.
"Similarly, current mobile apps are built for 4G infrastructure, and aren't yet configured to leverage increased bandwidth and decreased latency. The owner of a new 5G iPhone will not yet have instantaneous Netflix streaming or augmented reality gaming. The burden is on developers to update these applications to take advantage of new infrastructure, such as 5G-enabled Edge computing.
"We may see some short-term disappointment from consumers. In essence, today's announcement is asking customers to future-proof their purchase; to invest now and wait for the lightning speeds promised by 5G."