iPhone 12 Mini is 'lightest, smallest, thinnest' 5G smartphone, while iPhone 12 Pro Max is Apple's largest yet
Apple's latest Event saw it launch the new iPhone 12 range, consisting of four iPhone 12 models.
Taking inspiration from last year's launch, Apple showed off the iPhone 12, 12 Pro and 12 Pro Max, but also introduced the iPhone 12 Mini, which it claims is the smallest 5G-capable smartphone on the market. With an aluminium (or steel for the Pro variants) band wrapped around the body, the design calls back to older models such as the iPhone 4.
Whereas last year's event highlighted Apple's move into services with TV+ and Arcade, Apple put its smartphones front and centre, with Verizon CEO Hans Vestberg appearing with Apple CEO Tim Cook to proclaim: "5G just got real."
All the new devices are powered by Apple's new A14 Bionic chip, an upgrade on the iPhone 11 range's A13 Bionic. They also feature's Apple's new MagSafe feature, which offers improved wireless charging through magnetic technology, as well as a range of magnetic accessories such as wallets that can attach to iPhone.
Additionally, they are now USB-C compatible, with Apple no longer packaging Lightning cables or earphones with new devices.
At the pre-recorded show, Apple also unveiled a new smart home device, the HomePod Mini.
iPhone 12 and 12 Mini
The iPhone 12 has a 6.1-inch screen with a Super Retina XDR display and a Ceramic Shield front cover. It also is rated IP68 for water protection, allowing resistance up to 6m depth for up to 30 minutes.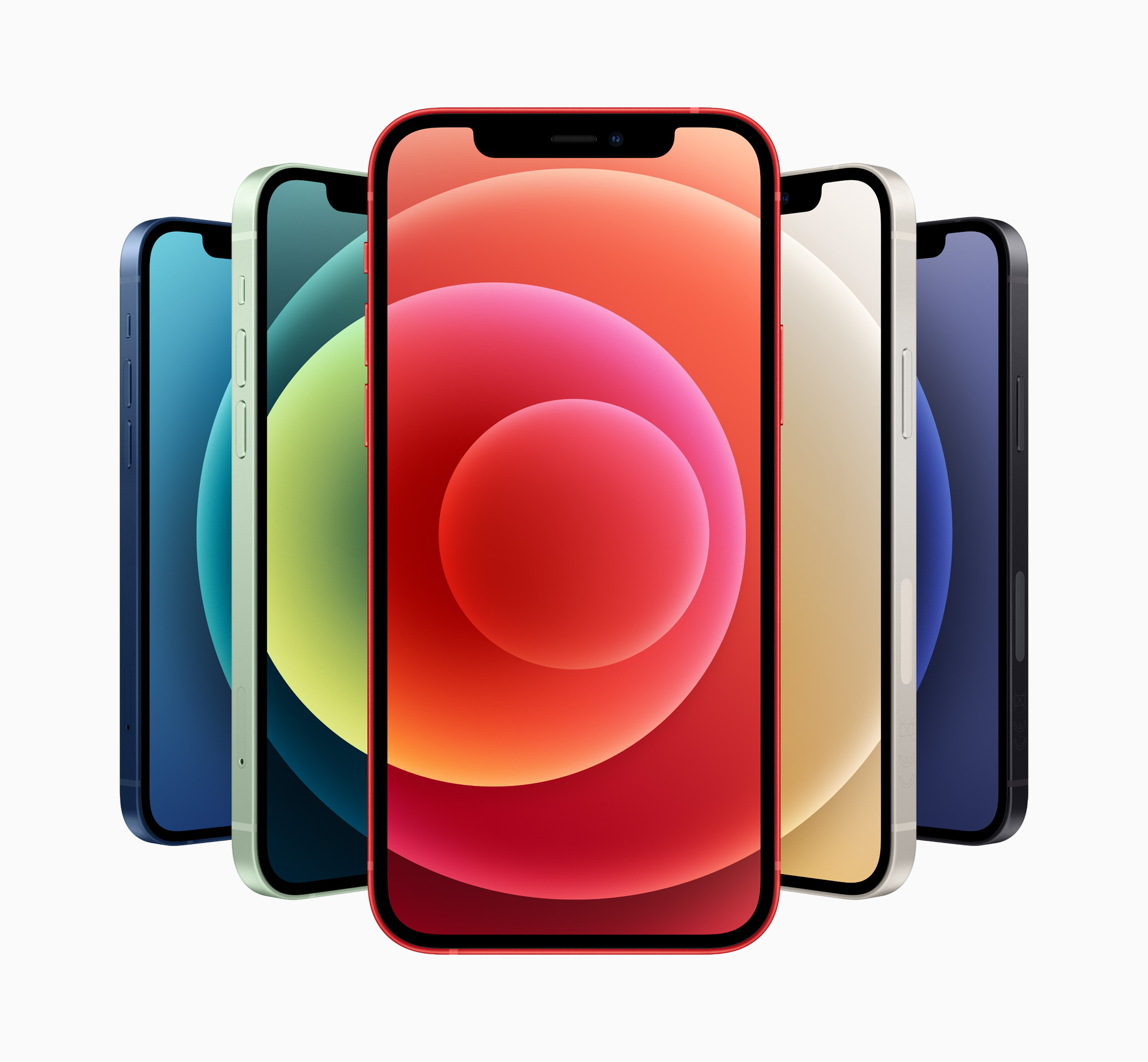 It features a dual-camera system with a 12MP wide and 12MP ultra-wide lens, and can shoot HDR video with Dolby Vision.
It comes in 64GB, 128GB and 256GB storage models, in blue, green, black, white, and (PRODUCT)RED colours.
The iPhone 12 Mini features the same specs as the iPhone 12, and is available in the same storage variants and colours, but it has a 5.4-inch screen, despite being a smaller size overall than the iPhone 8.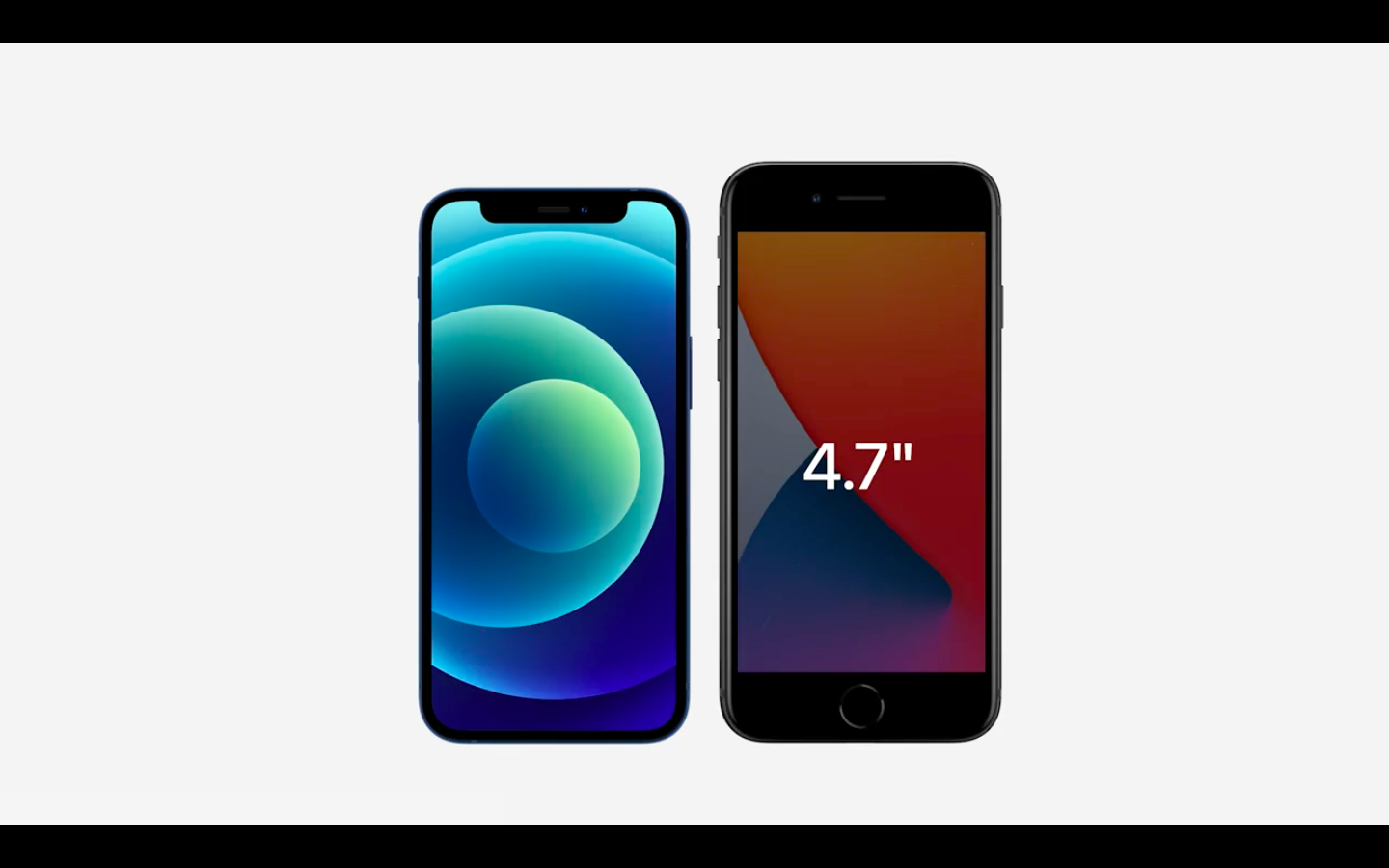 Apple claims that the device is currently the smallest, thinnest and lightest 5G smartphone in the world.
iPhone 12 Pro and 12 Pro Max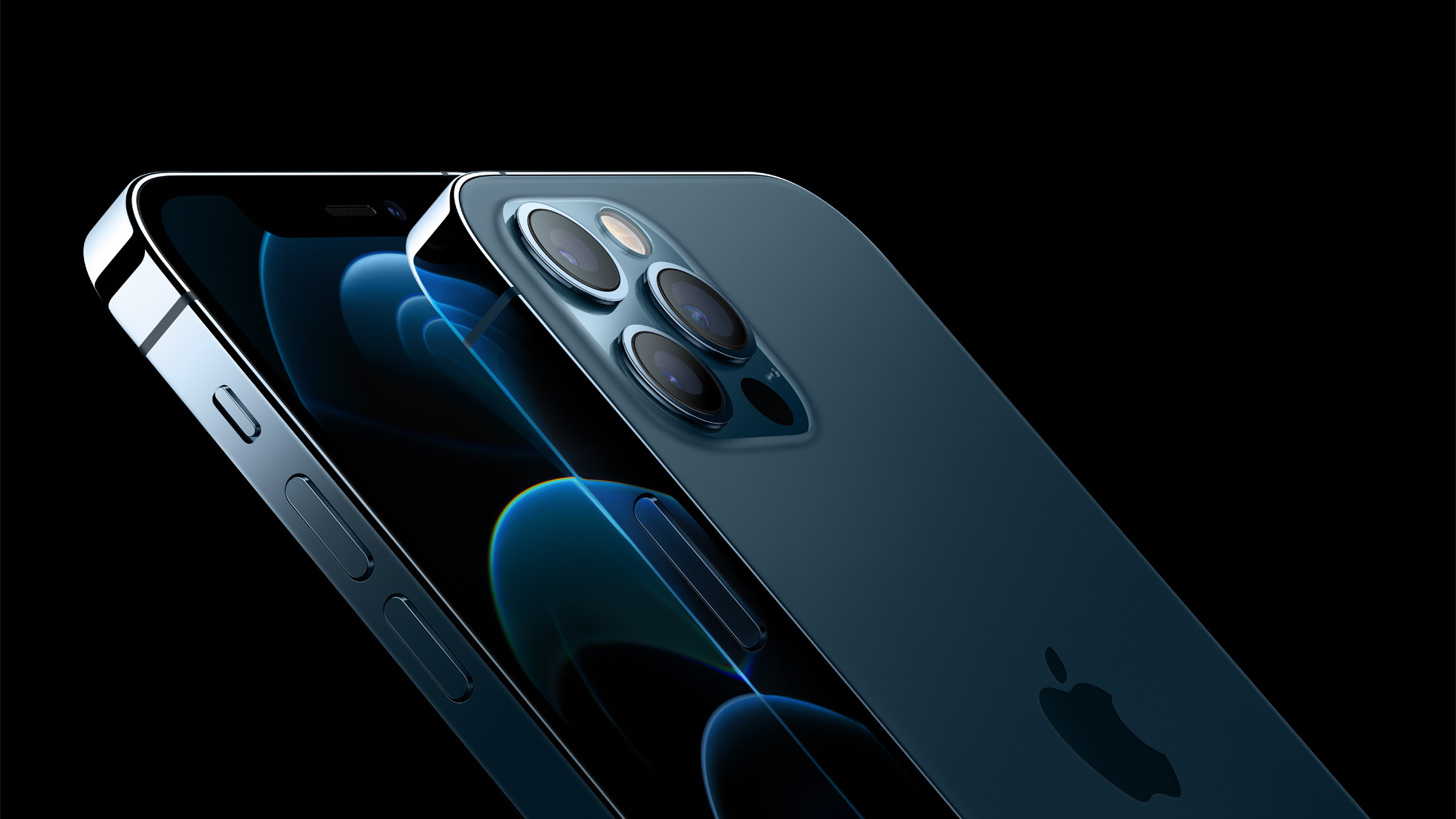 The iPhone 12 Pro and 12 Pro Max feature a steel band instead of the 12 and 12 Mini's aluminium band, and come in four stainless steel finishes: graphite, silver, gold and pacific blue.
They have a 6.1-inch and 6.7-inch screen respectively, and both feature a triple camera system, with an added 12MP telephoto lens and a LiDAR scanner to improve Augmented Reality experiences.
5G
Apple is also claiming it can optimise its users' 5G experience by offering them the most bands on any smartphone. All four models will also feature Smart Data mode, which can extend battery life by assessing whether or not certain processes require 5G or 4G data use and balances the switch between them in real time.
"Inevitably, the iPhone 12 will mark the real start of 5G for the consumer mass market," said CCS Insight chief of research Ben Wood. "Samsung and several Android phone-makers may have had an 18-month head start, but the limitations of early 5G devices, coupled with the time needed to expand network coverage, have meant momentum is still building. Apple is following its playbook by timing this launch for when the market is ready, rather than the technology."
Pricing and availability
The iPhone 12 and 12 Pro are available for pre-order from October 16, and go on general release on October 23. The iPhone 12 Mini and 12 Pro Max are available for pre-order from November 6, ahead of a November 13 release, making them the iPhones with the latest release date yet.
In terms of pricing, the iPhone 12 starts from £799, the 12 Mini from £699, the 12 Pro from £999 and the 12 Pro Max from £1,099, with all four operators and several MVNOs expected to announce that they will offer the devices.
So far, Vodafone, EE, Three, O2 and Sky Mobile have confirmed they will be offering the devices.
Sustainability
Apple followed on from its September event by talking up its green credentials once more, saying that its global corporate operations are now 100 per cent carbon neutral.
However, it also announced the intention to have a net zero climate impact across its entire business, across manufacturing, supply chain and product lifecycles, by 2030.
In MagSafe and camera optics, the tech giant said, it now used 100 per cent recycled rare earth elements, and it would no longer package wired Lightning earphones or Lightning cables with its new iPhones. USwitch mobiles expert Ru Bhikha said this would likely polarise consumers, who have become accustomed to getting these accessories with their phones.
HomePod Mini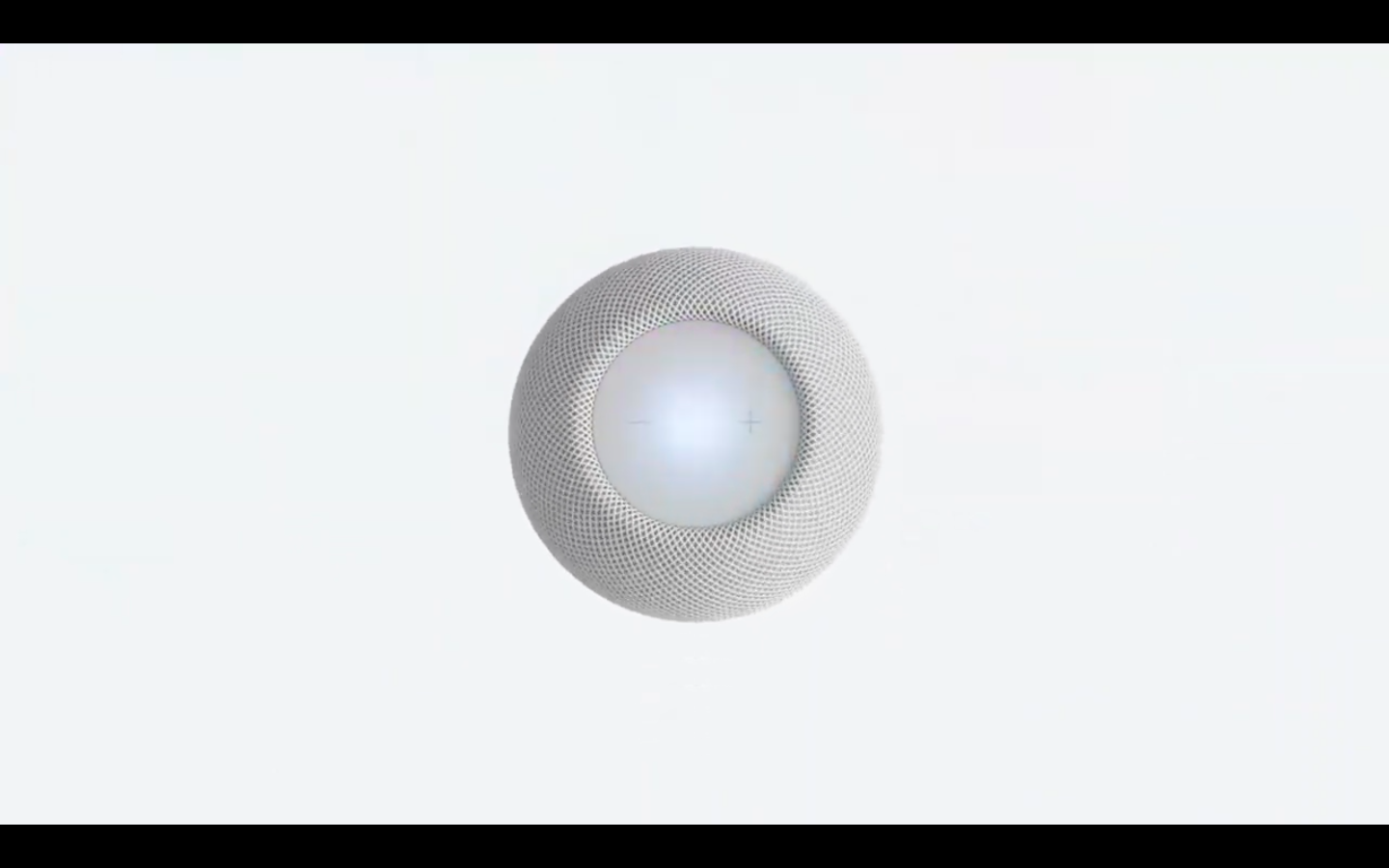 Apple also kicked off its event with the announcement of the HomePod Mini, available from November 16 from $99. The device features a mesh design and Siri Intercom, as well as improved speakers and a surround sound functionality when more than one is placed in the same room.
Full reaction to come in the next issue of Mobile News