iSmash founder Julian Shovlin explains what its store-type up with Sky will mean for the repair firm
In October, broadcasting and telco conglomerate Sky unveiled plans to open up its own high-street stores across the country – giving it a bricks-and-mortar proposition for the first time in its 30- year history.
The company will open a number of stores in the UK's largest cities, having started with Liverpool on October 26.
In-store customers will have access to Sky's latest offerings, ranging from pay TV to mobile and broadband.
The high-street move also includes a tie-up with repair chain iSmash that will see selected stores offering repair services.
Mobile News spoke to iSmash founder Julian Shovlin to gauge what the move means for the company and get an update on how the business is proceeding in this Covid-hit year.
How did the deal with Sky come about?
Last year, iSmash and Sky began exploring whether there was merit in a partnership. Then in Q4 2019, we struck a deal whereby Sky purchased a minority stake in the business. The agreement included a plan to open some co-located stores together, with the first in Liverpool.
Why did iSmash choose Sky over the mobile operators?
Sky caught our eye given its intent on expansion, which the high-street move enhanced for us. It is also one of the market's fastest-growing mobile virtual networks. When we completed the deal, I believe Sky Mobile had around a million customers and it's now approaching two million in the UK – an incredible growth in just a short space of time.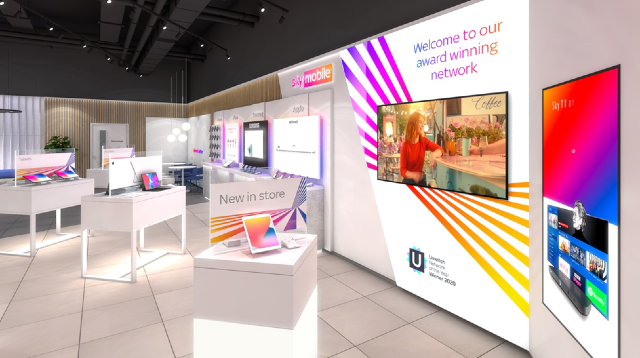 How will the deal impact the business?
We think it will really help position us as the market leader for customer-facing repairs in the UK. This partnership is also a step in the right direction in helping us to bring interesting and innovative propositions to the market. iSmash will benefit from the footfall of Sky customers within stores, and Sky will benefit from customers visiting us for mobile repairs. Our and Sky's offerings are complementary, as Sky provides services such as mobile devices, data plans, TV, broadband and some hardware, while we have the capacity to offer aftersales support through repairs.
In how many stores does iSmash plan to work with Sky?
Ultimately, we're not sure exactly how far this could go, but we will see how it goes with the first few stores. There's a large market out there – and for Sky, there's the potential to go big given how many stores mobile network operators have opened. Although I don't think Sky has ambitions to go to hundreds of stores, I would imagine it will look to go into all the major cities. The number of stores we look to open will be reviewed as we go along – not least because we're in a unique time with the pandemic.
Will the move create jobs for iSmash?
Yes there will be recruitment off the back of it. In our new Liverpool location, we have been able to relocate a technician to the premises and hire three new people, including the store manager. We're also hoping to use the UK Kickstarter scheme to create roles for younger people, with the hope of recruiting up to 50 people under this initiative.
Do you think Sky's moves are a reflection of how important phone repairs are in the UK now?
Absolutely, and I think there are probably two key trends making repairs seem a more attractive option: handsets becoming more expensive, and people now thinking twice about upgrading as often.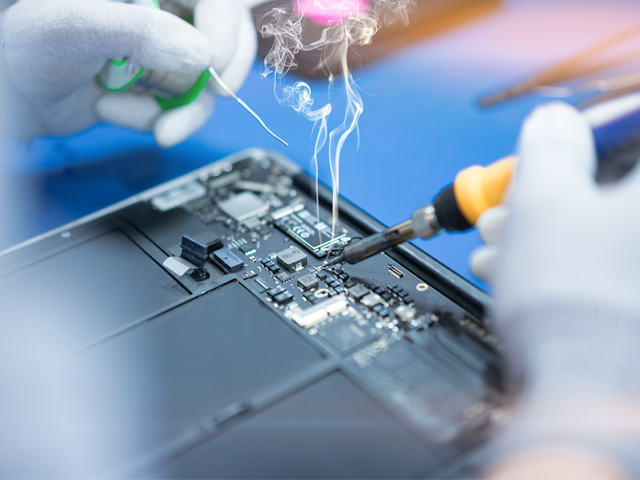 What services will be available to customers in the Sky stores?
From an iSmash perspective, it's mostly going to be the same as in our normal stores. This includes services such as smartphone, tablet and computer repair, plus technical support. We also offer mobile accessories, such as phone-charging cases. Now, in certain stores, we'll also be selling refurbished and reconditioned devices.
What impact has the coronavirus pandemic had on the business? 
It's been a challenging year, as for many businesses – certainly during the lockdown periods because our stores have been closed. Following the first lockdown easing, we did see some good growth in June, yet if it stays the way it is in the second lockdown for the rest of this year, trade is going to be muted. We're optimistic and hope it improves next year, but really it's about consumer confidence and people getting back out there to shop. We've noticed that our stores in more residential areas are becoming busier, offsetting the quieter activity in the city near where office workers would usually be based.
Finally, talk us through the recently launched 'collect and deliver' service?
This service – which has been sped up due to the pandemic – has been launched to provide customers with more convenience. It launched in early November and operates out of our busiest locations through a logistics partner that collects the customer's device, repairs it and drops it back to them the same day. To use the service customers can go online to book the repair they need and this will arrange for a courier to collect the phone to be taken to one of our stores for repair.