After LG confirmed the demise of its mobile division in early April, we gathered the industry's thoughts
The demise of LG's mobile division after 25 years was confirmed on April 5, with the disbanding of its smartphone operations expected to conclude by this summer.
Despite once being one of the world's premium smartphone vendors, the South Korean company had seen 23 straight quarters of loss in the sector and struggled to gain any sort of foothold in the market in recent times.
LG's mobile market share had steadily declined throughout the 2010s from eight per cent in 2008 to just one per cent last year.
The company says it will now focus on growing other parts of its industry, such as IoT, electric vehicles and core 6G network technologies.
Mobile News has rounded up the analyst and industry reaction to the news.
Chief analyst and CMO CCS Insight Ben Wood
For years it has been speculated that LG would exit its mobile phone business and recently the rumour mill has been deafening, so it is little surprise it has finally pulled the plug. It's a sad day for the South Korean consumer electronics conglomerate, given its long history of making mobile phones that has spanned quarter of a century.
LG's decision to abandon mobile phones reflects the unrelenting competitive pressure it has faced in recent years. Its traditional arch-rival, Samsung, was always considered to be the biggest threat, but arguably it's the slew of relatively new Chinese rivals that have likely beaten it into submission.
LG clearly decided it could no longer accept the endless losses associated with the company continuing with its mobile phone business.
It's a brave move by a giant consumer electronics player given the sheer scale of the global mobile phone business. With more than 1.6 billion mobile phones expected to be sold in 2021, this makes it one of the most prolific consumer electronics businesses on the planet, but understandably, there is no point being in a high-volume business if you can't make money.
It feels like LG's business has been in a steady downward spiral for several years. Despite numerous statements over the years from the management team that LG remained committed to the division, over the last 12 months it has become increasingly clear that the outlook was not bright.
More recently, LG has offered a growing number of quirky devices, be that phones with a secondary clip-on screen or the dual-screened LG Wing that opened to form a cross-like shape.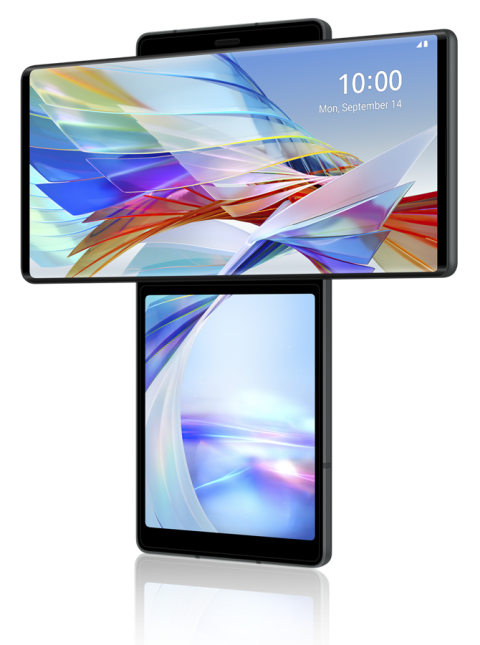 It's hard to know whether these were just ill-judged bets or acts of desperation as LG tried to take a different approach to rivals, but sadly, with the benefit of hindsight, they did little to help the company.
There is little doubt that a number of other sub-scale phone makers will see LG's news and wonder how long they can remain in such a highly competitive, oversaturated market.
IDC research manager Marta Pinto
It's sad but not unexpected news. LG has been declining in market share globally since 2013, and in the last couple of years has concentrated its presence in the US and Brazil.
Despite innovation efforts that led to so many LG devices – from the Flex with a flexible display to the Wing and even rollable displays – the pressure for profitability in an aggressive and saturated smartphone market led to the decision to fade the brand.
With the high-end market being almost solely disputed by Apple and Samsung, and a highly competitive battle in the mid-range and entry-level price segment between several Android manufacturers, added to an already mature market, LG was not able to come up with a portfolio that fit market demands. With devices either too expensive or too gimmicky, consumers did not embrace the vendor's devices.
In Europe, efforts to reorganise logistics and bring in new top managers did not revert the situation, despite the need for alternative smartphone manufacturers to introduce healthy competition in the market and allow consumers to have more choice of devices and prices.
Going forward, I still hope to see LG continue to succeed in other device categories, bringing more innovative solutions to the market.
PP Foresight tech media and telco analyst Paolo Pescatore
LG should be applauded for making such a decision to exit the mobile phone business altogether – one that was not taken lightly given the company's proud heritage in consumer electronics.
It still remains a strong player in other segments, including TVs. Yet despite this,
the company was not immune to the many obstacles that led to unsuccessful product launches and, in turn, significant losses over numerous years.
New supercycles such as 5G offer providers a once-in-a-lifetime opportunity to enter and steal market share in a crowded landscape, but LG failed to capitalise on this opportunity.
Ultimately this is the right – though painful – decision that follows other high profile casualties, including Blackberry and Nokia, due to the arrival of smartphones.
While LG will be remembered for seeking to drive innovation, it failed to connect with users. It was not afraid to experiment, so it seems fitting that the LG Wing will be among the company's last hurrahs.
However, it is a pity that we will not see the LG Rollable smartphone, which created a buzz like its rollable OLED TVs – an impressive feat of engineering.
The demise of LG serves as a further testament to the changing competitive environment and the need to be agile due to the ever-changing demands of consumers.
There are important lessons for all providers, regardless of whether they are at the top of the hill or new pretenders. Yet more will fall by the wayside given the cut-throat nature of the smartphone business.
Bullitt Group chief sales officer Nick Muir
My first experience of LG was while at Motorola. We were still riding high on the V3 legacy in general – MOTOSLVR and MOTOKRZR were launching and all looked good in the world.
Enter the LG Prada, 2007. It may not have been the biggest seller – it was expensive – but it inspired instant phone envy, everywhere. It still looks good now, and the rumours still circulate that it 'inspired' the design of the first iPhone, released six months later.
Not only that, it also had the world's first capacitive touchscreen – to understand what a change that was, you really had to try some of the resistive-touchscreen phones out there at the time.
Cool designs kept coming in the form of the Shine, Secret, Chocolate, Prada II and others, but they didn't seem to have the same impact. They had a go at the youth market too (KS360 anyone?) and embodied the noughties search for the killer feature.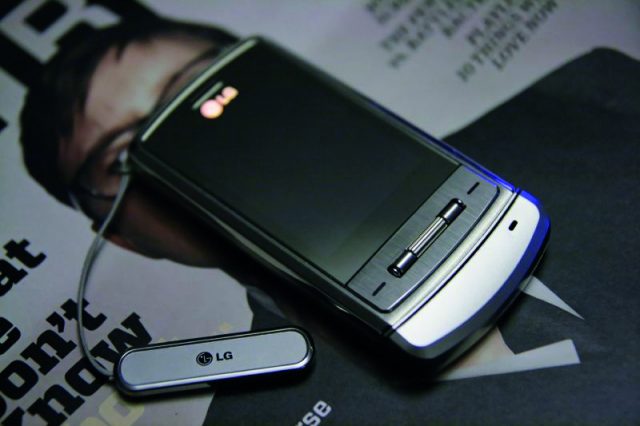 The G series looked like it might cut the mustard for a while – industry firsts came, with wide-angle cameras, high-end screen resolution, work (and co-branding) on the Nexus devices.
But Android updates were late, the infamous 'bootloop' issue seemed to live across device ranges, and despite hiring some notable industry figures – the UK alumni list is nearly as extensive as Motorola's – LG became associated with poor service.
YouTube tech reviewer and former Carphone Warehouse employee Dave West
Being from the UK, a lot of the later models in LG's smartphone line-up were never officially released here. However, I was lucky enough to have experienced some of their older devices that were popular in the noughties and beyond.
LG has never been afraid to be different, with its quirky designs and unusual but nonetheless eye-catching features offering something just that bit different to entice you from buying the safe and popular Samsung D500 or yet another Nokia handset.
I was once an employee at Carphone Warehouse and I recall us shifting huge numbers on the Three network of the LG U8120, which at the time was one of the best flip phones I'd ever used.
Then there was the U900, which felt like a (very early) test bed for the LG Wing.
Entirely pointless and broke like a pencil, but fun all the same. Phones that really stick in the mind were the hugely popular LG Chocolate and Prada models, with the former arriving in an incredible retail package that always got a wow from its new owner when setting up in-store.
This was followed by the BL40, with an ahead-of-its-time 21:9 aspect display and 5MP camera with Schneider-Kreuznach optics. Then the excellent Optimus range, and finally the G series.
LG has given us so many 'firsts', such as ultra-wide cameras, quad DACs, textured backs, the Prada with its capacitive touchscreen and the LG Renoir with its amazing (for its time) 8MP camera. Finally, there was the V series, which gained a cult following among smartphone enthusiasts with their top-of-the-line specs.
Ultimately, LG's mobile division is one to be remembered with fondness, not contempt. LG should be proud of what it achieved with its mobile line-up. Without the company, we may have never got to experience so many of the great features we have come to take for granted today.