Korean giant quits mobile after more than 25 years
After months of speculation, LG has confirmed it is pulling out of mobile.
The company was expected to announce its withdrawal in a few months but has now confirmed it is shutting down its smartphone division by July 31.
A statement from the company said: "LG's strategic decision to exit the incredibly competitive mobile phone sector will enable the company to focus resources in growth areas such as electric vehicle components, connected devices, smart homes, robotics, artificial intelligence and business-to-business solutions, as well as platforms and services.
"LG will provide service support and software updates for customers of existing mobile products for a period that will vary by region. LG will work collaboratively with suppliers and business partners throughout the closure of the mobile phone business. Details related to employment will be determined at the local level. Moving forward, LG will continue to leverage its mobile expertise and develop mobility-related technologies such as 6G to help further strengthen competitiveness in other business areas. Core technologies developed during the two decades of LG's mobile business operations will also be retained and applied to existing and future products."
The wind-down of the mobile phone business is expected to be completed by July 31 although the inventory of some existing models may still be available after that.
Sad day
CCS Insight chief of research Ben Wood said: "For years it has been speculated that LG would exit its mobile phone business and recently the rumour mill has been deafening, so it is little surprise LG has finally pulled the plug.
"It's a sad day for the South Korean consumer electronics conglomerate given its long history of making mobile phones which has spanned a quarter of a century."
Wood says that LG's decision to exit the market reflects the fierce competition the vendor has faced in recent years from Chinese brands.
"LG's decision to abandon mobile phones reflects the unrelenting competitive pressure it has faced in recent years.
"Its traditional arch-rival, Samsung, was always considered to be the biggest threat, but arguably it's the slew of relatively Chinese rivals that likely beaten it into submission."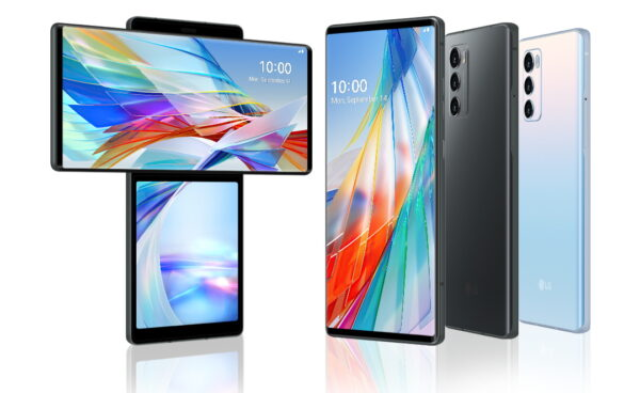 And Wood was critical of some of LG's most recent smartphones, including the dual-screened LG Wing.
"More recently LG has offered a growing number of quirky devices, be that phones with a secondary clip-on screen or the dual-screened LG Wing which opened to form a cross-like shape.
"It's hard to know whether these were just ill-judged bets or acts of desperation as LG tried to take a different approach to rivals, but sadly, with the benefit of hindsight, they did little to help the company."
"There is little doubt that some other sub-scale phone makers will see LG's news and wonder how long they can remain in such a highly competitive, over-saturated market."
Mobile News' view – by Ian White
The demise of LG as a mobile manufacturer is not surprising, There are too many Android device makers in the market to be sustainable. The commodity handsets and app-based ecosystem pioneered by Apple killed Blackberry and Nokia. We wouldn't be surprised to see the number of Android handset makers pared down to just a few Chinese vendors.
"LG made good phones but they flopped at marketing, and became irrelevant in brand desirability. There are still room for others but the Chinese vendors are killing legacy manufacturers on price by having tiny margins of a few percent. So, without a strong brand it is nigh impossible to compete. Legacy vendors such as Sony are hamstrung by rigid corporate management, while the new kids such as OnePlus can make decisions in hours.