As Sir Charles Dunstone sells the last of his Dixons Carphone shares, we look back at his legacy
It's not often that a 25-year-old NEC office equipment salesman virtually invents an entirely new industry, then goes on to become one of the world's leading giga-rich entrepreneurs.
Especially when he gave his company a daft name (it wasn't a warehouse and they didn't sell only car phones) and had an ex-inmate of Her Majesty's Prison Service as a key advisor.
But the late 1980s were full of optimism, the mobile industry was in its infancy and the opportunities were there for anyone able to grasp the potential of mobile comms.
Charles Dunstone was then a salesman at NEC flogging photocopiers and office equipment to local businesses. But NEC made another product that caught his eye – mobile phones. Well, not so much mobile as the size of a small fax machine and only able to make and receive calls inside the M25.
But they were like objects from an advanced alien civilisation compared with the old System 4 car phones that were only affordable to captains of industry who had to wait years for a line to become free.
Unlike photocopiers, they had to be connected to something called a mobile network, and you could only get a contract to use it from another organisation called an 'airtime provider'.
There were two of these networks. One was called Cellnet, a joint venture between BT and Securicor. The other mobile operator licence had been given to a consortium formed by some ex-British Amy signals corps boffins and Racal, which produced military-grade comms equipment.
The licence application promised phones that could support voice and data, so the consortium was called Racal Vodaphone (voice and data).
The Saatchi & Saatchi ad agency suggested substituting 'f' for 'ph', resulting in 'Vodafone'. Marketing manager Terry Barwick had enjoyed a pleasant liquid lunch with the agency whizz kids and nodded his assent. Thus was conceived 'Vodafone', which for years no one could correctly spell.
The newfangled Cellnet and Vodafone mobile phones could only be purchased or leased. Mobile dealers were staffed by sharp-suited young men long on patter and short on service (think The Apprentice auditions). The average consumer would no more visit a mobile phone dealer than fly to the moon.
The stage was thus set for anyone who could see that mobile phones were useful to normal people and would probably appreciate buying them from other normal people.
So the NEC photocopier salesman saw the opportunity for revolution. With two friends, a £6,000 family loan and the mentoring of Sir Ernest Saunders, the trio of Charles Dunstone, his Uppingham schoolfriend David Ross and his NEC colleague Guy Johnson started selling car phones from a small central London flat.
Mentor
An ex-head of Guinness, Sir Ernest understood marketing – and he also knew what happened when you upset The Establishment. He is now better known as one of the 'Guinness Four', a group of businessmen convicted of manipulating the Guinness share price.
Sir Ernest got five years' imprisonment but was released after 10 months when it was believed he was suffering from Alzheimer's. Fortunately, his Alzheimer's was no barrier to giving Messrs Dunstone, Ross and Johnson some great advice on how to build a brand and the importance of quality advertising.
Recalled Dunstone: "We were young guys who didn't know what we were doing. He made us think about the questions we ought to ask or the information we ought to look at."
They couldn't be seen to be selling phones from a flat: a 'Warehouse' conveyed an image of a company with experience of mobile phone retail.
Capital Radio listeners were soon being earwormed by top DJ Mike Smith (RIP) extolling the virtues of The Carphone Warehouse. A store in Marylebone Road was opened, staffed by friends of friends of the founders able to engage with walk-in customers without making them feel like they were about to be ripped off.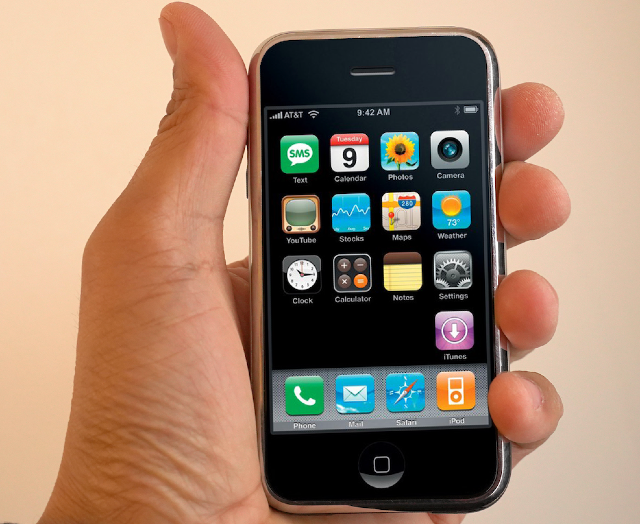 The Dunstone formula
Dunstone's formula was to sell mobile tech as if the business were selling shoes. Fortune and fame followed, with Dunstone's trick being to cultivate 'independent' positioning. He cleverly pushed Carphone Warehouse as the only place where you could get independent advice when buying a mobile, even though the reality was that the business was funded by commissions from mobile operators offering big incentives to favour one over another.
He also earned a reputation as a tough negotiator in an industry overflowing with tough negotiators: there was often (figurative) blood on the walls when he came out of a meeting with the network operators. One of his biggest coups was securing a deal for the first iPhone in 2007. Apple had signed an exclusive agreement with O2 and there was a real risk that Carphone Warehouse could miss out on the product of a generation.
Dunstone's involvement was undoubtedly the key to securing the deal, due in no small part to the way he charmed the mercurial Steve Jobs.
Peak time
The iPhone deal coincided with Carphone Warehouse becoming part of the FTSE 100. This period can now be seen as the pinnacle of the company's success at a time when it had already become a multibillion-pound business. But all things must pass.
So what is Charles Dunstone's legacy to the mobile industry, as Dixons Carphone confirmed it will rebrand all its stores as Currys by October?
Stuart Henry, who had extensive dealings with The Carphone Warehouse in the 1990s when he was an Orange sales chief, says: "The team that Charles put together from the late 90s transformed the UK mobile industry. It was largely responsible for the massive growth in subscriber numbers. Whilst others tried to bully networks and manufacturers, Charles focused on building relationships.
"That didn't mean things were always easy. The CPW team was extremely demanding and they played us all off against each other. The difference was that when we conflicted with CPW, we wanted to find a workable solution.
"CPW was essential when networks wanted subscriber growth and market share above everything else. But when we at Orange wanted to protect our bases, the game changed. I think Charles got out of the market at exactly the right time."
Caudwell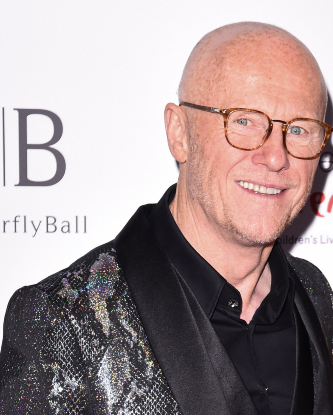 Phones 4U founder and rival John Caudwell said Dunstone leaving the comms business was the 'end of an era'. On LinkedIn, he told his followers: "Phones 4U and Carphone Warehouse went head- to-head to dominate the mobile phone retail market, becoming the biggest brands on the High Street for many years. And though we were fierce rivals, Charles and I also became friends. So I appreciate how he will be feeling now."
Eurostar Global's head of commercial and vendor management Steve Hankey agrees that Dunstone's departure is significant.
"Phones 4U and CPW were once specialist giants. That speciality of focusing on just one market eventually went from being a key strength to a weakness, as the bricks- and-mortar retail space continued to change."
Frank Masson, T-Mobile's head of dealer and distributor sales in the 1990s, recalls: "The Carphone Warehouse team was very demanding, but very much from the consumer perspective driving exclusive deals, content, trendy colours… There was a 'dare to be different' approach from Charles and his team. During the early 2000s, CPW was instrumental in driving quality connections and brand share for the new T-Mobile brand."
Tony Jeffery worked directly for Dunstone, running Carphone Warehouse's trading division.
"When people heard the name Carphone Warehouse, they thought of a consumer- driven retailer that was innovative and provided great customer service as a retail proposition," he says.
"Everyone understood what the brand stood for. To lose that in the mobile industry is a great shame. Brand awareness and values are very much part of what makes brands such as Carphone
Warehouse stick with us. "There will always be a need for a high-street presence. That's reinforced by the number of mobile-related businesses opening up shops on the high street now, despite the move to online."
Changes
Bastion Insurance sales director John Fannon adds: "I think the changes brought about by the efforts of Charles Dunstone and the Carphone story cannot be overlooked when folks look back at the earlier days of mobile phones.
"In particular, there was the shift from being used almost exclusively by high-end business users and other wealthy individuals to the point in time when they became an everyman device, with your Aunt Mary having one.
"It's very difficult now for younger people who have known mobiles all their lives to visualise that back in those days there was a mystique and wariness of mobiles.
I distinctly remember taking a call in a baker's shop in the north of England and the shop falling silent while folks on the queue stared, pointed and muttered comments like 'They'll never catch on'."
"Now, of course, they are a part of everyday life and Carphone Warehouse played a huge part in that sea change in commoditising mobiles by making them accessible to all and 'normalising' the product.
"This was achieved by a very visible growth in the number of stores popping up everywhere and, of course, the first real, properly trained availability of experts to help those that were new to mobile."
Fannon adds: "Of course, CPW was not the only phone shop chain that was visible, but is the only one remaining after all this time. Other competitors such as Pocket Phone Shop, People's Phone and Phones 4U have long gone.
"This consistency and certainty from CPW helped reassure buyers and its commercial strength resulted in strong offers and deals from manufacturers and networks that, again, helped people get into mobile phones.
"No doubt the clarity of vision and execution of ideas were down to the leadership from Charles and the management team, and will stand as a testimony to the largest UK phone retailer that really opened up the market."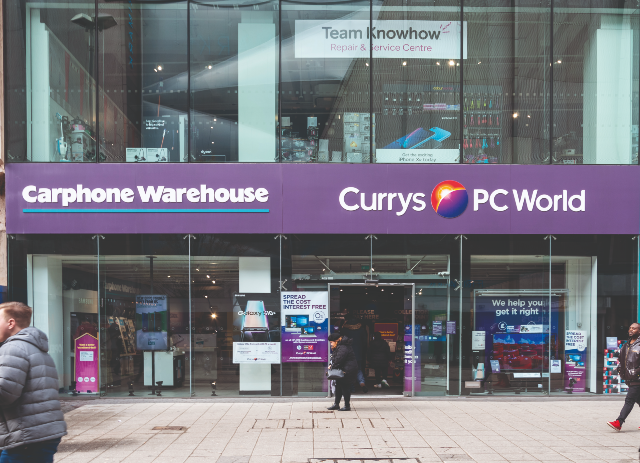 Carphone story
CCS Insight chief analyst Ben Wood has followed The Carphone Warehouse story for years.
"Charles' decision to sell the last of his shares in Dixons Carphone is the end of an era in the UK's mobile phone industry," he says. "That this coincided with the decision to abandon the Carphone (and Dixons) brands in favour of Currys underlines this and brings to an end an incredible journey which started in 1989."
Wood adds: "The world has come a long way from when a mobile phone was more akin to a car battery attached to a handset and cost thousands. The name 'Carphone' went on to become a brand known to the entire UK population. That the brand endured for so long is remarkable.
"Dunstone was someone who was in the right place at the right time, but it would be disingenuous to say he was just lucky.
"It was a huge risk for him to leave NEC and start the business, albeit one that paid off massively, reflecting his entrepreneurial prowess combined with his ability to put a good team around him. It has been sad to see the passing of the Carphone Warehouse.
"It has become synonymous with mobile phone retailing in Britain. But the world has moved on and Carphone Warehouse is now just another chapter in the meteoric rise of mobile phones around the world."