With the merger between the providers getting the final green light today, what will it mean for the market?
A year ago, Liberty Global and Telefonica – the respective owners of Virgin Media and O2 – struck a blockbuster £31 billion deal to merge their UK brands.
The merger, which was confirmed today is set to see the inception of a new company that will be a direct rival to market leaders BT. It will combine O2's 37 million mobile users and Virgin Media's 5.3 million broadband, pay-TV and mobile users.
The Competition and Markets Authority (CMA) launched an in-depth investigation into the potential deal amid concerns that the merger could lead to a spike in consumer prices or drop in service quality.
However, the UK watchdog has concluded that a merger is "unlikely to lead to any substantial lessening of competition", paving the way for the companies to share their UK customer bases in what will reportedly be a 50/50 deal.
O2 had just posted its best-ever financial results for the first quarter last month. The network operator recorded profits of £478 million in the quarter ending in March, up 7.6 per cent year-on-year, with a profit margin of 35.2 per cent.
While O2's revenue was down 9.4 per cent year-on-year to £1.36 billion in Q1, its customer base grew 5.1 per cent with the joint venture with Virgin Media now confirmed.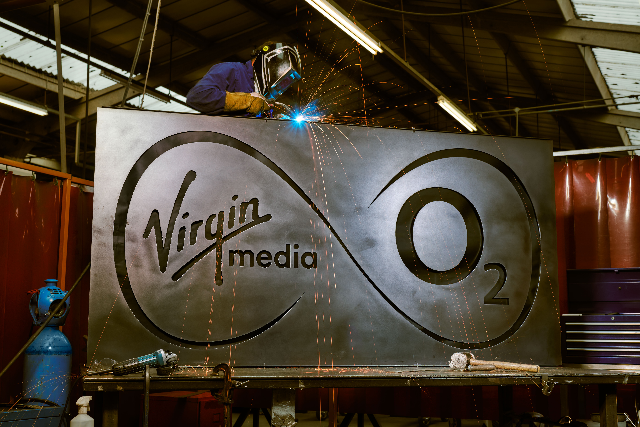 SOLID POSITION
Tech, media and telco analyst at PP Foresight Paolo Pescatore believes the merged company will be in a solid position as it prepares to compete with BT and Sky in the upcoming "convergence battleground", whereby businesses offer multiple services.
In line with this, he thinks the joint venture was a strategic move that made sense for both companies.
"Virgin Media needed to acquire or merge with a mobile operator given its renewed focus towards convergence and the importance of owning fixed and mobile assets," he says.
Pescatore adds that Telefonica has been seeking new opportunities in the market, after the company was left in limbo following failed attempts to merge with Three in 2016. In that instance, Three owner CK Hutchison's proposed £10.25 billion takeover of O2 was blocked by the European Commission on competition grounds.
At the time, European commissioner for competition policy Margrethe Vestager said: "Allowing Hutchison to take over O2 at the terms they proposed would have been bad for UK consumers and bad for the UK mobile sector.
"We had strong concerns that consumers would have had less choice finding a mobile package and paid more than without the deal.
"It would also have hampered innovation and the development of network infrastructure."
CCS director of consumer and connectivity Kester Mann agrees that the rationale behind the O2/Virgin deal was convergence, as this falls in line with the strategies of both telecoms giants.
He adds that the chance to compete with BT on such services would have enticed both companies.
"Bringing the purely mobile side of O2 and the fixed-line side of Virgin Media is a nice fit that brings the best of fixed and mobile to an operator," he says.
Mann believes the UK market is also ready for further consolidation by other operators and that, while the deal may divide opinion, it is good news for their customers as a whole because both O2 and Virgin can serve people better together than individually.
MORE SERVICES
Pescatore thinks O2 and Virgin have "thrown down the gauntlet" to other providers with this deal.
Yet he believes BT remains in an enviable position considering its vast network assets and the head-start it has had in the deep integration of fixed and mobile networks after its acquisition of EE more than five years ago.
At the same time, he points out that opportunities for consumers to buy numerous services from providers remain limited beyond BT/EE, so the competitive picture may change in the long term.
"In time, the joint venture will be a worthy adversary, seeking to knock BT off its perch," he says.
However, Pescatore also highlights that converged services are not necessarily easy to push, with BT having struggled to convey the message about its wide range of services to consumers. This means that Virgin Media and O2 will need to think carefully about how to portray their joint offerings, he says.
"Users have been accustomed to buying the core service of both providers: cable broadband from Virgin Media and mobile from O2," says Pescatore.
"Virgin Media was one of the pioneers in broadband, but has been let down without a mobile network, as well as being late to market in 4G and 5G, and having a struggling TV business."
The new move is set to change the picture though – and while Pescatore thinks it will take some time for the joint venture to articulate its message to users, he believes that another company providing multiple offerings will ultimately prove beneficial to consumers as a whole.
OBJECTIONS
While the need for consolidation is understood by the market's major players, according to Pescatore, there has been concern from the likes of Sky and Vodafone about the notion of another converged provider.
Both companies submitted lengthy statements to the CMA regarding the deal, with Sky citing its worries about the merged company's incentive to offer wholesale services to MVNOs. Part of this lies in the fact that O2 already has a large share of virtual operators and is expected to take on the Virgin MVNO once the merger is completed.
Vodafone, meanwhile, believes the move could cause "longer-term potential harm for UK telecoms markets".
In its 17-page submission to the CMA, Vodafone said: "If this transaction proceeds, the UK market will be dominated by two operators that serve more than double the number of fixed and mobile customers compared to their nearest competitor."
PRECEDENT
Yet despite their lengthy disputes over the deal, Mann is convinced that Sky and Vodafone did not expect the CMA to overturn it, particularly after the precedent set during BT's acquisition of EE in 2016.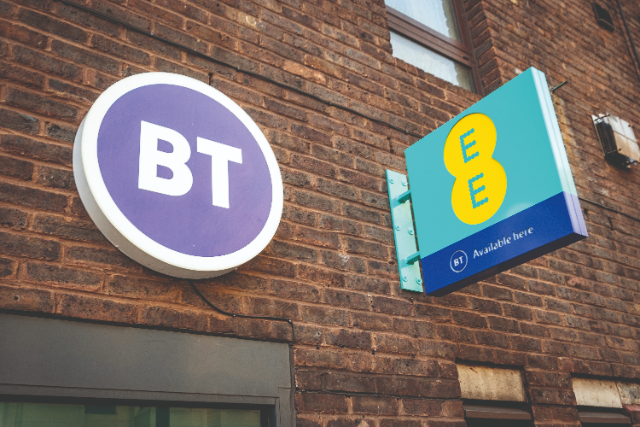 BT is the UK's largest fixed-line and mobile provider, and controlled over 31 per cent of the market at the time, while EE brought in the largest revenue and had the subscriber base of all the country's mobile operators.
At the time of that deal, the CMA concluded that it did not expect the takeover to lead to reduced competition or disadvantage UK customers in the mobile and broadband sectors.
The £12.5 billion takeover, however, also met with opposition from the likes of TalkTalk and Vodafone, which raised objections to the move over competition fears.
Yet the CMA concluded that there wouldn't be a major impact on competition, given that BT was "smaller in mobile" and EE a "minor player" in broadband. And Mann believes the CMA's ruling on that deal has similarities with the O2/ Virgin merger.
He thinks that while Virgin has been focused on broadband and O2 has largely centred its efforts on the mobile sector, the merger doesn't immediately make one player more powerful in its existing market.
JOINT BRAND
With two major UK companies coming together to offer customers better services, Mann thinks there could be a dilemma over which brand will be used going forward.
"Multi-brand is tough and BT has struggled with this at times while keeping the EE moniker," he says.
BT and EE had distinctly different customer bases when the two converged.
BT caters to customers who were slightly older and wanted high quality and reliability while EE customers are more tech savvy, BT managing director Pete Oliver said in 2018.
Mann says this is a problem that Virgin and O2 will be aware of, and that although BT opted to keep the EE brand, he wouldn't be surprised if one of the brand names was dropped in the Virgin Media/O2 merger.
And despite the problems that can arise from brands coming together, Mann believes the deal could catalyse further convergence opportunities in the UK.
He says that both Three and Vodafone will be looking for convergence opportunities in order to compete as the market becomes more consolidated, but a partnership between the two remaining operators is a long shot.
"A partnership between Three UK and Vodafone would be a difficult one to get through with both operating on the mobile side," he says.
Mann says another option may be for TalkTalk or Sky to partner with one of the operators.
GOLDEN ERA
Pescatore echoes this belief, suggesting more joint ventures could be in the pipeline given that we are in a "golden era of connectivity".
He says there are cases for any of the other providers coming together due to the need for scale, efficiencies and better margins.
"Sky will be sniffing around and could quickly emerge as a key infrastructure provider by acquiring a small provider, while BT may be open to selling a stake in Openreach," says Pescatore.
He notes that Three UK is in a particularly vulnerable situation due to its position as a mobile-only player and thinks the operator will look for partnerships in the near future.
"TalkTalk could also be thrown into the mix, but let's not forget the smaller providers, who are always looking for an exit strategy," he adds.