Businesses have sought to replace fixed lines with internet-based comms in recent years
The office landline is predicted to become extinct before the end of this decade according to Ringover Group.
The business communication service firm expect this to happen in November 2028 based on recent Ofcom data, as office landlines numbers dropped by 370,000 in a year.
It comes as office landlines have been replaced by internet phones, with businesses instead replacing fixed lines with internet-based communications such as VOIP.
There are currently 4.98 million business landline numbers in use, according to Ofcom figures, however this is expected to drop below two million by 2024. This number was as high as eight million as recently as 2013.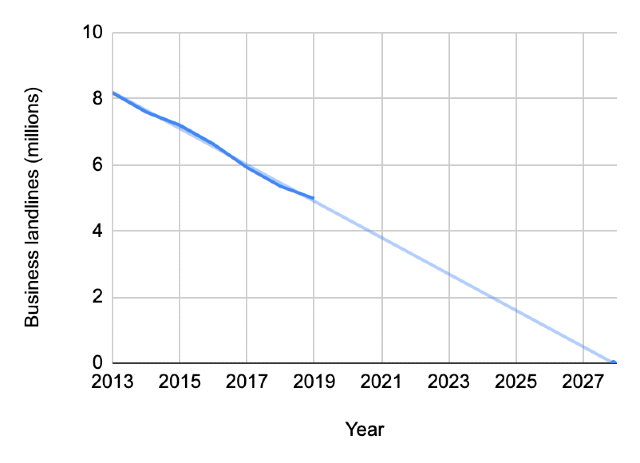 Modernise 
But Ringover Group CEO Renaud Charvet insists that businesses won't mourn the loss of these office landlines, and instead opt for modern alternatives.
"Few people should mourn their demise, however, as the alternatives give businesses a huge opportunity to turn a standard business phone into a real productivity tool designed for modern workers."
The shift to remote working since the height of the pandemic has also had an impact in the decline, added Charvet.
"We have seen a dramatic growth in demand for telephone systems that let employees work where they want."