OnePlus 10 Pro is the first OnePlus device featuring a camera system that shoots in full 10-bit colour that processes 64 times more colour than smartphones that shoot in 8-bit colour
OnePlus is launching the new OnePlus 10 Pro in Europe, North America and India on March 31. 
The device is equipped with the second-generation Hasselblad Camera for Mobile, which was the first camera to take pictures on the moon.
To celebrate the launch, OnePlus sent the OnePlus 10 Pro 38,000 metres into the stratosphere to take a perfect shot of the horizon.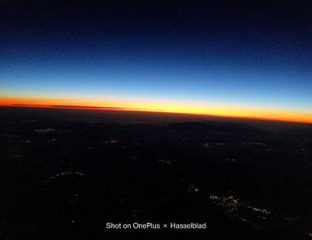 The journey was made possible by using a light-weight module which protected phones from the external temperature, and an app was developed to operate devices remotely which helped to capture images at the right times and settings. 
OnePlus Europe associate marketing director Kate Parkyn said: "This is the second year of our partnership with Hasselblad where we have further developed and improved the colour science with the second-generation Hasselblad Camera for Mobile. 
"Our campaign is inspired by Hasselblad's historical voyage to space to take images of the moon and we were confident that our camera too will be successful in delivering the same image quality."
The OnePlus 10 Pro can be pre-ordered from March 31 on oneplus.com and Amazon, and those who pre-order from oneplus.com will receive a free wireless OnePlus Buds Pro.