The smartphone is available for pre-order from today (September 23)
Update: The Samsung Galaxy S20 FE is now available from all four MNOs, Carphone Warehouse, Samsung channels, Virgin Mobile, Tesco Mobile, Sky Mobile, and other retail partners.
Original: Samsung has unveiled a fresh addition to its S20 smartphone range with the latest additional starting from a more accessible price point.
The Samsung S20 FE (Fan Edition) becomes the latest model in the range and starts from £599 and is available from October 2.
It comes in either a standard 4G LTE model or with 5G, with this version costing £699.
The S20 FE comes in a variety of colours including; navy, white, lavender, mint, orange and red.
It comes equipped with a 6.5-inch full HD+ AMOLED display that has a refresh rate of 120Hz.
As for cameras, it has a 32MP front selfie camera and has a triple camera on the rear.
This triple camera is made up of a 12MP ultra-wide lens, a 12MP wide angle lens and an 8MP telephoto camera.
The camera is capable of 3x optical zoom, plus up to 30x super resolution zoom.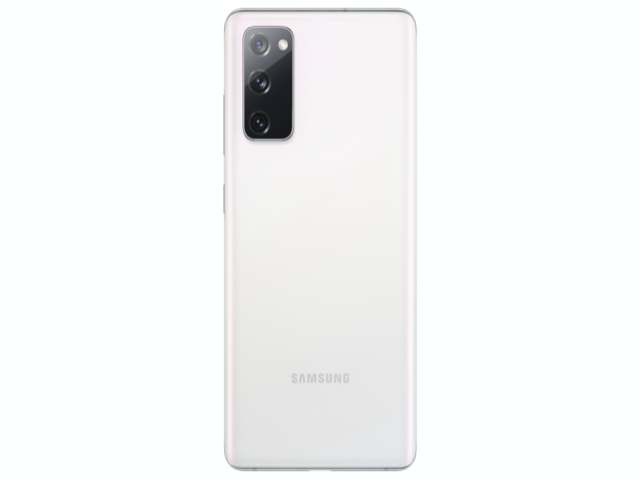 Demand
The decision to launch the cheaper version of the S20 smartphone has been due to consumer demand for a more affordable device, according to Samsung UK and Ireland corporate vice president Conor Pierce.
"We are constantly speaking to our customers and know there is demand for a smartphone that takes stunning photos and can perform all day, at a competitive price point," said Pierce.
"Galaxy S20 FE is an extension of the Galaxy S20 family, designed to bring flagship features to a wider audience. Equipped with 5G, we have future-proofed the device so our customers can enjoy the incredible innovation we know this technology will bring to our everyday lives."
Other features include 6GB of RAM with 128GB of memory, reverse wireless charging and a 4,500mAh battery.