Samsung unveiled series of devices at event last week
Samsung's foldable focus was underlined at the live stream for its latest Unpacked event, with the vendor launching a series of new products.
Samsung unveiled two fold devices in the guise of the Galaxy Z Fold 3 and Z Flip 3, while also showing off the new Watch 4 and Buds 2 at the event on August 11.
While there was no Galaxy Note smartphone at this year's launch, Samsung placed a clear priority on its foldable devices amid its latest line-up.
This was underlined by the Galaxy Z Fold 3 being compatible with Samsung's S Pen, which has been a staple of the Galaxy Note series.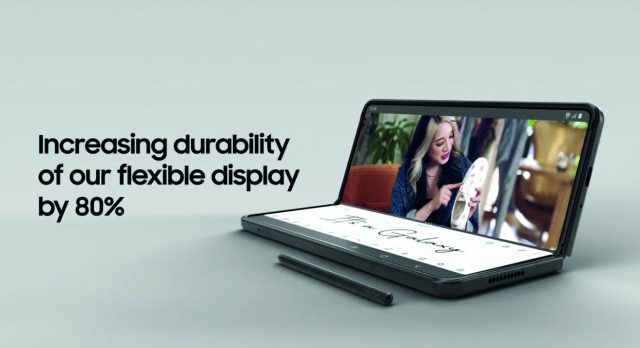 Nick Porter, vice-president for product management and commercial operations at Samsung UK and Ireland, says he believes the UK is leading the adoption of foldables and that the launch is about bringing foldable devices to the masses.
"We think the UK market is ready for these products," he says. "In the future, the question isn't going to be do you want an Android or iOS?' It will be do you want fold or flat?" Porter says that UK audiences demand innovation and are not afraid to try a new form factor, adding that 24 per cent of Z Flip and 21 per cent of Z Fold customers have come from direct competition.
He says, meanwhile, that Samsung has been listening to its customers and has taken into consideration their suggestions for its latest smartphone range.
"They wanted us to make the device lighter and slimmer, they wanted us to add waterproofing and S Pen support, and we're focused on bringing those innovations into our new ranges," he says.
"We've got the world's first S Pen on a foldable product and introduced water resistance on the Z Fold, and we've made the phones one millimetre thinner and 13 grams lighter."
Porter notes that while the products are still at a premium, prices have come down to make the devices more accessible to a wider audience.
The Samsung Galaxy Z Fold 3 starts at £1,599, whereas the previous iteration of the device retailed from £1,799. The Samsung Galaxy Z Flip 3 launches at £949, which is down from £1,229 from the previous generation of the smartphone. The devices will be available on all four major UK networks.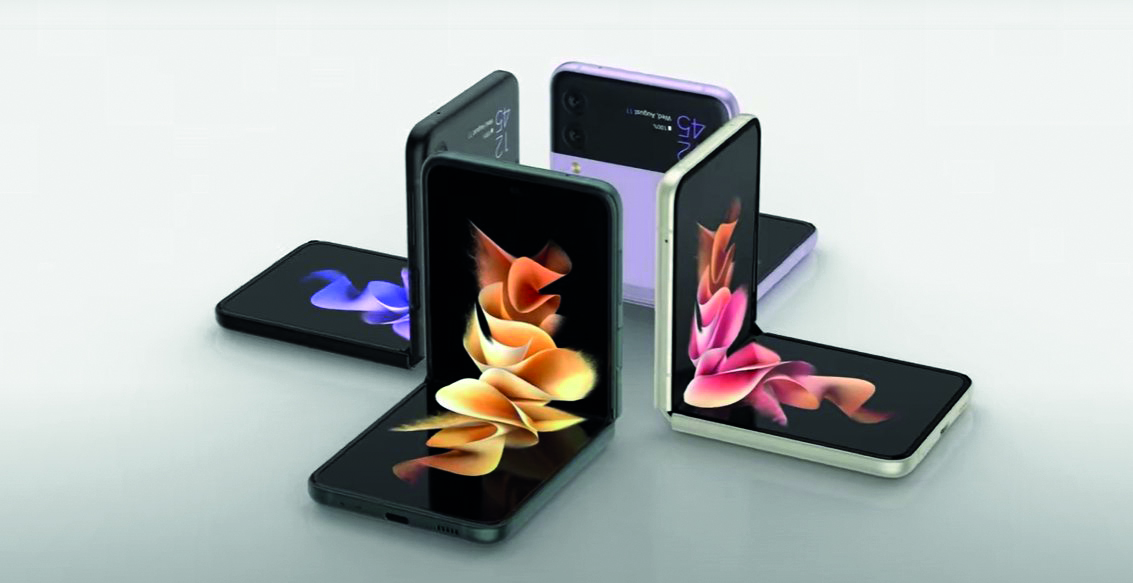 Industry reaction
IDC research manager Marta Pinto
"Design-wise the two devices are very similar to the two previous versions and all the innovations address some of the issues related to usability (durability is superior, IP rating, under-display camera, larger outside screen in both devices for example).
"These new iterations prove that Samsung is committed to listening to consumer feedback and building the market/space for foldables.
"The smartphone form factor has been the same for a decade now and since 2019 several brands have been testing the foldable format (folding outwards, inwards or in a clamshell format).
"This means Samsung is not alone in this space but it is the brand that is pushing more aggressively to bring devices to market and build an early entrant advantage.
The price point is still on the premium segment which can deter consumers to buy in massive volumes (as it has been until now).
"Since the use cases are still much on gaming and productivity/work purposes, it is still a niche segment.
"Bringing some of the Note features – like the SPen – and stressing the cross-device connectivity was the most interesting topic yesterday as it was a clear push from Samsung to build an ecosystem of devices where its user base can confidently use all Samsung device categories more seamlessly."
"More than the tagline "is good, good enough", Samsung is looking at is basic square touchscreen box enough.
"Let's see how the future unfolds for the new device category."
Uswitch.com mobiles expert Ru Bhikha
"The absence of the Galaxy Note series was notable at this summer's Samsung Unpacked event, as we are used to seeing regular upgrades to this popular 'phablet'.
"Instead, Samsung focused on its high-end line of Galaxy Z Fold and Z Flip phones, with the hopes of winning over hinged screen sceptics.
"Make no mistake, Samsung is passionate about folding phones becoming mainstream again.
"The addition of stylus support to the Galaxy Z Fold 3 is an interesting new feature – no doubt to make it the next choice for professionals, digital artists and those that enjoy gaming with a stylus.
"The popular tool was once reserved for its Note series, but it is now also compatible with the S21 Ultra, causing some fans to speculate about the impending retirement of the Note brand.
"The new Fold looks more refined than its predecessors and both the Fold and the Flip are much more durable, meaning that customers won't feel like they're taking a risk every time they flip open the phone.
"It's not all about the size of the screens. A solid array of three rear cameras on the Fold and two on the Flip, means that photo quality is catching up with other flagship models.
"The market for folding phones remains small, but the technology and reliability are improving all the time, making the Galaxy Z Fold 3 a serious challenger for smartphone fans with at least £1,599 in their pockets."
GlobalData Senior Analyst Anisha Bhatia 
"Samsung's two new folding phones, the Z Fold 3 5G and the Z Flip 3 5G, will firmly establish Samsung's dominance in this advanced category of devices.
"This is Samsung's fourth Unpacked event of the year and a separate one for foldables, highlighting the importance of this innovative category to Samsung's portfolio. Both foldable phones are priced lower than their predecessors and are more durable. 
"At $999, the small pocketable Z Flip 3 5G is more affordable than premium 5G phones and will aid in the mainstream adoption of foldable devices.
"Phones with folding displays are an integral part of Samsung's smartphone strategy, and Samsung is on its fourth iteration, gaining an increasing amount of consumer feedback, which is cycled back into improving its next generation of devices. With Huawei fast losing its grip on the smartphone market, and no sign of a foldable iPhone, this futuristic segment is open for Samsung's taking."