Vendor will face stiff competition to regain share after reaffirming commitment to mobile with new handsets
It may have seemed unthinkable just a decade ago that the fortunes of two industry juggernauts in Sony and LG would dwindle down to almost nothing in mobile.
The companies were among the world's top-five most successful mobile brands, but LG's departure from the industry after more than 25 years proved nothing is ever certain in the rapidly changing mobile industry.
Like LG, Sony has other areas of its business that are thriving. The PlayStation 5 was one of the most sought-after consoles in history after its release in November 2020 and is on track to become the fastest-selling console in the US.
Sony also enjoys success in the TV and movie space, and posted a 17.5 per cent year-on-year increase in recorded music revenue in 2020.
Yet the company's worldwide mobile market share has plummeted in the last decade to just one per cent. It has already fallen behind the Chinese challenger brands such as Oppo, Xiaomi and Vivo, which all now hold top-five spots in worldwide shipments.
Taking this into account, Sony's future in mobile may seem uncertain. Could the company follow LG as the next firm to abandon its mobile division?
NEW RELEASE
Despite its dwindling share, Sony launched a trio of 5G-capable Xperia smartphones on April 14, seemingly reaffirming its commitment to the mobile market. The Xperia 1 III, 5 III, and 10 III were unveiled ahead of a UK summer release.
The launch received a largely positive reaction, with analysts praising the premium features of the flagship Xperia 1 III. The device, which is Sony's first 5G-capable smartphone, is powered by the Qualcomm Snapdragon 888 platform. It boasts a 6.5-inch 120Hz 21:9 'CinemaWide' 4K HDR OLED display, while its 4500mAh battery is compatible with 30W fast wireless charging.
"Sony's latest range of devices all continue to boast world firsts and innovation we've come to expect and, in the case of the 10 III, affordable 5G to mass market consumers," says Uswitch head of commercial for broadband and mobiles Ernest Doku.
"Once again, leveraging Bravia for display technology with incredible 120Hz 4K OLED in the flagship Xperia 1 III is to be applauded, as are the imaging credentials with Zeiss optics and support for quality hires audio," he adds.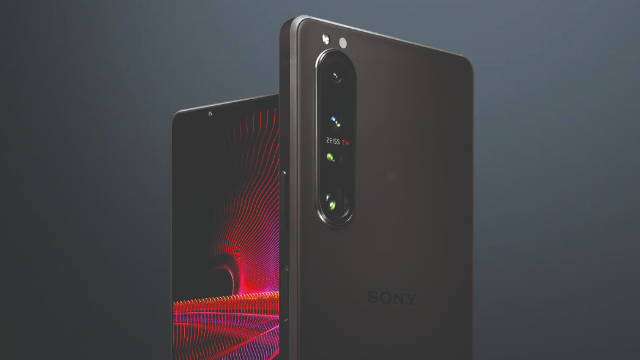 Doku applauds Sony for giving its latest slate of smartphones the hallmarks of a successful contender, but notes that keen pricing and network support will be pivotal if the company is to fend off "impressive and affordable" Chinese competition.
Tech media and telecoms analyst at PP Foresight Paolo Pescatore adds that while Sony's commitment to smartphones is honourable, as underlined by an impressive device range, the "eye-boggling" features may not be enough to sway users to purchase its devices.
"Pulling out all the punches will no longer suffice," he says.
"The company must spend heavily on marketing in order to succeed, and even then its mid-to-long term future will remain in doubt."
Pescatore says that in such a cut-throat market, maintaining a brand image and standing out to audiences worldwide is vital to the vendor's future, particularly with its challengers enjoying plenty of recent success.
"Sony has fallen away in the smartphone sales race compared to its Asian counterparts," he says.
"It continues to face monumental challenges in competing with rivals, which are rolling out new devices rich with new features at punchy prices."
PAST SUCCESS
Yet it wasn't always this way for Sony. The Japanese vendor's 10-year partnership with Ericsson, which was finalised in 2001, was a revolutionary one which combined Sony's ambition in the consumer domain with Ericsson's technical expertise.
At the height of its popularity in 2007, Sony Ericsson accumulated a worldwide market share of 8.8 per cent and was recognised as the fourth-biggest phone manufacturer in the world behind the likes of Nokia and Motorola.
Doku says the partnership represented a marriage of innovation and aesthetics that few could match.
"From the razor-thin styling of the T28 to the Windows-powered X1 and the futuristic transparent display of the Pureness, Sony and the Xperia brand in the premium sector meant one would experience bleeding-edge tech leveraging other areas of the business in a single device," he says.
Sony's mastery over the TV and audio spaces led to the introduction of the 'Walkman' series that brought back the iconic name to a series of affordable devices featuring high-quality music players.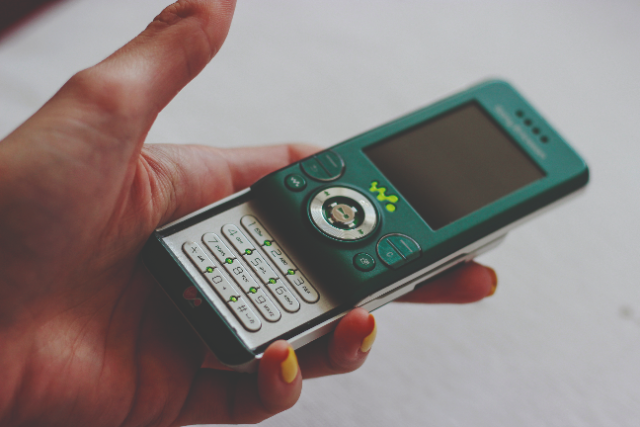 Despite falling behind in recent years, IDC research manager Marta Pinto believes that Sony has never failed to be innovative. "Sony continues to be one of the most innovative brands in the market," she says. "The first 4K screen was launched by Sony, the first 21:9 cinema display, the first 3D scanning camera and the first slowmotion feature."
It was this kind of innovation that resonated with audiences before the introduction of smartphones changed the landscape of the mobile industry.
IPHONE CHALLENGE
After the iPhone launched in 2007, Sony faltered with its response, according to analysts.
Doku says it is undeniable that the shift into smartphones and, in particular, Apple's innovation created significant disruption to Sony's phones and brand.
"As a brand, it was slow to upgrade and adapt to the changing pace of the market, lagging behind in various areas," he says.
The company subsequently abandoned its Walkman series and began to release devices that garnered far less attention than those that had come before.
Sony also moved away from the entry-level tier and attached premium price points to its Z series of devices, which, according to Doku, could not compete with the novelty and all-round impressive experience of the Apple's iPhone and Samsung S range.
Sony's struggles then continued in the 2010s, when the company aimed to become Apple's direct rival by offering premium-only devices on Android.
"That is where the value is, that is where the money is," Sony Mobile's CEO commented in 2012. Yet the Android market at the time was highly competitive with devices from rival companies.
The vendor also continued to adhere to a monolithic design with hefty bezels at a time when phones were becoming sleeker, lighter and easier to navigate.
Doku believes that this, along with some poor marketing decisions, left Sony at a significant disadvantage with regards to its place in the market.
"The decision to shift to a release cycle of two flagships per year from the mid-2010s, with incremental developments in such a short time frame, gave the impression of a lack of leaps in innovation – which wasn't necessarily the case," he says.
He adds that Sony led in terms of changes in display aspect ratio, 4K video recording and innovations in water resistance with the Z-series, meaning the vendor could not be accused of lacking ideas.
But Sony failed to capitalise on the introduction of dual-lens cameras despite being a market leader in image sensors, and this subsequently widened the gap between Sony and the rest of the pack.
FUTURE PROSPECTS
With Sony's woes in terms of declining market share mirroring those of LG, Doku believes the company has the brand recognition to remain in the mobile industry for some years to come if the Xperia range is managed effectively.
"LG's decision to exit the space is disappointing but not surprising, given the challenges it has seen making headway in the mobile sector," he says.
Doku adds that he hopes Sony will "stay the course", and thinks effective marketing and pricing are key to the future prospects of the company in mobile as a way to turn consumers' heads away from Asian rivals Samsung, Oppo and Xiaomi.
Former LG director of mobile for the UK Andrew Coughlin thinks it would also make Sony devices more compelling if the company were to leverage its other assets from Sony Entertainment or its gaming business.
"Sony handsets are always solid devices that function well, but they're sometimes a bit clunky and not very attractive.
Consumers need a reason to buy one, and a movie tie-in or a music feature is a clear way to entice new customers," he says.
"The brand acceptance is there and the handsets are always reliable, but at this moment there isn't a compelling enough reason to choose a Sony over a Samsung or an iPhone."
But Coughlin thinks that while Sony Mobile should delve into movies if music if possible, other business units could refuse to work together in tandem at a corporate level, as it may disrupt the success of other areas.
He adds that there is "no chance" for Sony to regain a significant amount of market share without a radical rethink of its entire strategy.
Coughlin believes, however, that the company's current commitment to the premium segment means it is unlikely to emulate the Chinese vendors' approach of offering high-spec, low-cost devices – which means it could be tricky to compete with them.
"Sony is a premium brand and that tactic would not be financially sustainable for them," he says.
COMPETITION
With the rise of challenger brands offering audiences a greater range of devices, another factor that further steps up competition for Sony is Apple and Samsung's recent release of popular premium flagship devices in the respective guise of the iPhone 12 and S21.
Pinto says this means other brands must fight for a share in that space, resulting in the newer entrants becoming only more aggressive in terms of price and portfolio.
Yet she believes there are still opportunities for Sony to really make a splash in market.
"To the advantage of Sony, it has brand reputation, as well as long established relationships with channels," says Pinto.
"Its share has been declining, but with the market concentration and the appetite for alternatives to the top two vendors, this could represent an opportunity for the brand to regain some market share."