Trust is key in order to drive the 5G upgrade cycle, says Alan Bentley, head of global strategy at Blancco
2020 marked another challenging year for smartphone sales, with shipments experiencing a 12.5 per cent decline.
Yet despite economic turbulence, industry analysts expect a resurgence in the demand for new smartphones driven by the broader availability of 5G and a strong global consumer intent to upgrade.
The boost in sales combined with smartphone replacements is anticipated to drive a 5G upgrade "super cycle".
According to a recent study conducted by Blancco, 57 per cent of global consumers plan to upgrade to a 5G device in the next two years, with 49 per cent of those individuals planning to trade in their used smartphone to offset that cost.
While trade-in and buyback schemes are nothing new, this represents a significant inflection in the smartphone upgrade cycle. With so many consumers looking to upgrade as the 5G era takes off, device collectors will need to ensure back of house processes are up to the task of managing this used device deluge.
Not only will this enable device processors and sellers to capitalise on the opportunity to put new devices in consumers hands, but it will also help meet demand with increased secondary market supply.
While traditionally consumers have gone in-store to upgrade and trade-in their old device, a swing in consumer behaviour and an increase in online shopping habits that emerged during the pandemic, presents an opportunity for operators, retailers and OEMs to drive engagement with online trade-in processes.
However, despite the popularity of ecommerce, consumers will demand assurances around transparency, data management and sustainable practices, if they are to fully trust an invisible process.
Unlocking the online opportunity
While online trade ins might be something that many consumers are yet to explore, our study found that over two-thirds of consumers are aware that the option exists, with some preferring it to traditional in-store experiences.
We found that 62 per cent of consumers believed it offers more convenience as it is done from home and a further 51 per cent said it is faster. These two factors are significant, because they address key points in the customer upgrade journey.
Convenience and speed are key when trading in as what's most important to the consumer is the end result of getting their new device in hand, as quickly and as simply as possible.
While this solves part of the challenge for stoking engagement with the online opportunity, some consumers still lack confidence and trust, things that can only be improved upon if the necessary assurances are received.
Today's consumers are more environmentally conscious and concerned about data misuse, and the inherent invisibility of online processes leads to questions around how their data will be managed and whether the phone will be recycled, resold or responsibly disposed of.
What operators, retailers and OEMs must prioritise, is greater visibility into how a consumer's device and its data is managed throughout the trade-in process. This would see them providing transparency into the real value and condition of the device while providing access to a fully recorded process that allows the customer to track the device step-by-step.
Twenty-eight percent of consumers said they would also benefit and be more inclined to choose the online device trade in process if they were provided a full diagnostics report on the device, to help accurately determine the device's trade-in value.
Improvements to the customer journey
Trust is a critical factor in the customer's journey, not only does it improve consumer confidence, but it also improves retention and loyalty. And while consumers are typically creatures of habit, they aren't averse to new ways of doing things, particularly if those new methods are streamlined, convenient and transparent.
With the online trade-in process safeguarding consumer data must be made a primary focus, and management of that data should be signposted to the consumer along with insight into the back-of-house processes and evidence of the chain of custody. Certifiable erasure and sanitization practices that provide assurances on what happens to the data on the device will prove crucial in eliminating the possibility of data misuse.
Since the online route lends itself to greater transparency through online portals and tracking, operators, retailers and OEMs should use this to their advantage and build trust with consumers by maintaining and demonstrating thorough records of that device's journey.
Consumers can be provided with updates and shown when the device has been collected, processed, erased, resold or recycled and be given greater insights into what the backend processes look like.
The opportunity for operators, retailers and OEMs to generate additional revenues through that upgrade cycle can also be achieved by marrying it with value-added services such as device protection, rapid repair and replacement of a device, regular maintenance or valuation diagnostics, appropriate data sanitization that enables a circular economy, and the ability to upgrade as conveniently and as cost-efficiently as possible.
Not only will this build greater affinity between the consumer and their operator, but it will also improve customer loyalty and increase the likelihood of repeat purchase.
Ultimately, online device trade-ins can significantly streamline and strengthen the mobile device trade-in process and create new customer touchpoints for operators, retailers and OEMs, while enhancing the customer journey.
The convenience, speed and transparency that online trade-ins can deliver will ultimately be the driving force for success. It is now up to operators, retailers and OEMs to implement best practice data management and to ensure transparency at every step of the process to build consumer trust in an otherwise invisible process.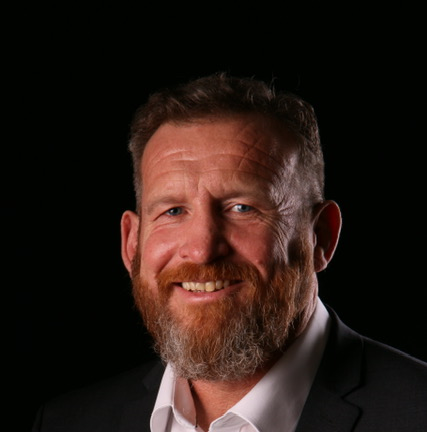 Alan Bentley is head of global strategy at Blancco, an international data erasure software company