Pre pay customers remain down since the pandemic, but Three expect a recovery in the coming months
Three UK's customer base increased by seven per cent year-on-year which is the highest rise since 2012.
Customer base grew half a million to reach eight million, with revenue also increasing by four per cent, which Three believes is due to a strong performance in consumer contract, home broadband, SMARTY and B2B.
B2B doubled in size throughout 2021 and Three will continue to focus on this aspect of the market as it sets out to complete its digital transformation.
According to Ookla, Three is the fastest 5G network in the UK and the company has now covered more than a third of the population across 370 towns and cities with 2500 live sites.
Three UK CFO Darren Purkis says there are plans to keep expanding coverage to "continue to grow and give the best 5G network experience."
"We've focused on what our core objectives are which is to enhance the customer experience both through the networks and rollout of 5G, but also customer experience through our channels such as retail, contact centres and online to get a much more consistent experience," he said.
Capital expenditure was at the highest level as it increased to £784 million in 2021 due to ongoing investment in the network and its digital transformation, with the new platform going live for B2C customers in October 2022.
Three UK CEO Robert Finnegan said: "I am really pleased with this set of results which have delivered our strongest customer contract growth since 2012. 
"We are also seeing strong performance in new areas of our business including SMARTY, B2B and Home Broadband."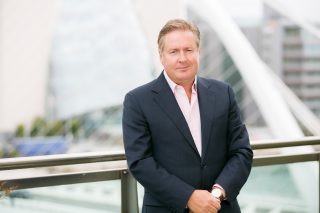 Consolidation talks
"However, the UK market with 4 operators continues to remain dysfunctional and requires a structural change to improve the overall quality of infrastructure that UK customers should expect," Finnegan said.
Three UK stated: "The structure currently in the mobile market means returns remain limited, and therefore network investment is stifled overall. 
"Our returns are still below levels of investment and this cannot be sustained long-term and we need to change that position. 
"The quality of infrastructure in the UK is already poor, and not what the country needs to thrive in a post-pandemic and post-brexit world. 
"We feel the UK needs to consolidate from four to three players to improve the quality of digital infrastructure, and therefore we're pleased to see Ofcom's remarks last month and look forward to further engagement with them on it."