Vittorio Colao was concerned indirect distribution could not fulfil Vodafone's strategy of controlling the customer experience
Vodafone Group CEO Vittorio Colao was concerned Carphone Warehouse would become too powerful if Phones 4U went out of business a court heard. Colao was Vodafone Group CEO for 10 years from 2008 and is now Italy's minister for Innovation and digital transition.
He was giving evidence in the case of Phones 4U In Administration against the networks. The allegation is the networks colluded to orchestrate the cancellation of their contracts. This forced Phones4U into administration in September 2014 with the loss of 5,000 jobs,
O2, Orange, EE, Vodafone and Deutsche Telekom are defending the case and claim the retailer failed due to bad management, lack of investment as well as owners BC Partners taking out millions of pounds of dividends.
Under questioning, Colao said he wanted Vodafone to control its channels of distribution. This was the best way Vodafone could retain customers and lower churn as it would put Vodafone in control of the customer experience. The indirect channels could not be relied on to reach the same standard. He told the court he knew Carphone Warehouse chairman Charles Dunstone well and described him as a shrewd operator who knew how to run his business.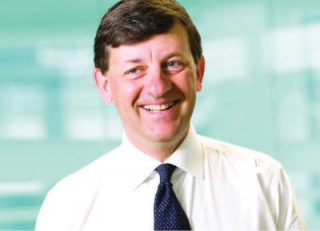 Colao  revealed Vodafone was in exploratory talks to hire EE boss Olaf Swantee
"We were considering hiring him" he confirmed.
Vodafone's terms offered little or no profit to Phones4U according to Phiens4U CEO Tim Whiting's witness statement. Asked if he thought this would result in Phones4U having to cease trading Colao replied:
"My perception of the worsening situation of Phones 4U increased towards the end of July and August (2014) when it was clear that the owners and the shareholders would not inject cash into the business. Therefore the business was in restructuring mode. I started thinking about the press and what would the impact on employees be,
Another concern was Carphone Warehouse could be stronger and more dominant if Phones 4U collapsed and delayed Vodafone's Project Spring plan to open more shops. He was assured by Vodafone UK CEO Jeroen Hoencamp that the strategy of opening more Vodafone stores and differentiating the network would not be undermined by Carphone Warehouse as the dominant high street retailer. Hoencamp left Vodafone in July 16 replaced as UK boss by Vodafone Group enterprise chief executive Nick Jeffery.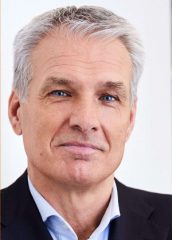 Hoencamp took up the top job in the UK in September 2013, having previously been chief executive of its operations in Ireland.
"I asked if we will end up with Carphone Warehouse running our business again. That was my concern. He (Hoencamp) was pretty confident that it (Vodafone's termination with Phones4U) was the right choice.
The worst possible thing to happen to a network is for it to be commoditised he said.
"If people view network connectivity like they view water or gas, it becomes very difficult to differentiate and build customer brand loyalty and customer lifetime value. It wasn't our strategy to do that".
How could Phones 4U be expected to accept an offer that would not give any gross margin?
"It wasn't for me to understand why they couldn't satisfy our commercial requirements, just that they were unwilling or unable to do so. Restructuring their balance sheet and seeking fresh investment from their shareholders was always an option to them, which they didn't take. Without seeking fresh investment or doing something different it would have been very difficult for them. It didn't stop their main competitor from stepping up."
The case continues.