And even the Mobile News Awards get a name check at the mobile channel's £m's trial of the Century
Vodafone was scared that EE would drop Phones 4U leaving Vodafone as the retailer's sole network and weakening its negotiating position with Carphone Warehouse, the High Court of Justice Business and Property Court heard on Day 20 of the Phones4U case against the mobile network operators. 
" Had EE pulled out of Phones 4u before we did, we would have been the last operator trading in Phones 4U. EE had twice as much volume in Phones 4U as we did. We were about a third of their volume, EE was about two-thirds of their volume", Cindy Rose who was managing director of Vodafone's consumer division at the time told a court last week.
Rose is now president of Microsoft for Western Europe. She was giving evidence in the case brought by Phones 4U In Administration against Vodafone, EE, Orange, Telefonica, and Deutsche Telekom.
The administrators of Phones 4U allege that the networks all colluded to push the retailer into administration. Phones4U went bust in September 2014 with the loss of 5,000 jobs after EE and Vodafone were the final two networks to terminate their agreements with Phones 4U
Rose said if EE had pulled to (which it did)  "they (Phones 4U) would have been very wounded at that stage and struggling. We would have had little to no negotiating leverage with Carphone Warehouse. For us, that scenario would have been disastrous which is why we were so intent on moving quickly and seizing first-mover advantage.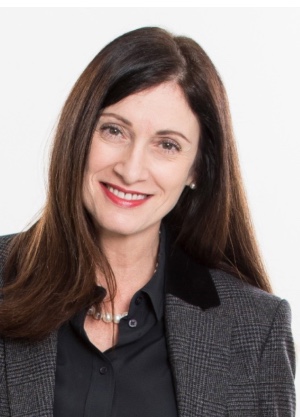 'It's also why it was completely not in our interest to coordinate in any way with anybody. Apart from it being clearly unlawful, it wasn't in our interests to do so, because we would have not been able to seize the first-mover advantage. So that was the scenario that scared me the most".
The Mobile News Awards was mentioned in evidence when Phil Roberson, Vodafone's head of indirect distribution between 2014 and 2017 was asked how he knew about EE boss Olaf Swantee's view of some things. Roberson now runs a business consultancy called Kid-A which has an accessories contract with Vodafone. 
Phones4U QC barrister Mr Owain Draper asked Roberson:
" You didn't know Mr Swantee personally, did you? So how did you gain insight into Mr Swantee's feelings? You mention in your statement that Mr (Noel) Hamill (EE partnerships director) was a contact of yours. Did you get this information from him"?
Roberson replied:
"No. I don't speak to people at EE on a day-to-day basis to find out what they're doing. I didn't speak to people at EE on a day-to-day basis. I wouldn't know anybody who would have this information
" So do you agree that directly or indirectly the information must have come from someone within EE close to Mr Swantee?
" No, it could be a general flavour of something I've heard from somebody within Vodafone. It could have come from anywhere.
"You mention in your statement that Mr Hamill of EE was a contact of yours. Did you get this information from him".
"No, in my statement I mentioned I was sat next to Mr Hamill at the Mobile News Awards in March".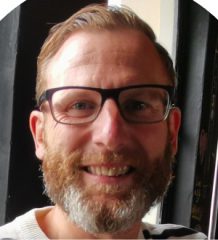 The case continues