Xiaomi identifies Generation-Z as a high volume market for vendor
Xiaomi continues to focus on establishing itself as a top-three vendor for shipments in markets worldwide, including the UK.
In an interview last year, Xiaomi sales director Jay Frankenberger outlined the vendor's aim of reaching third place in the UK for market share – a goal that hasn't changed.
"We're aiming for the top three and it's not just this market, it's everywhere," said Frankenberger, speaking to Mobile News at MWC.
"We're in the top three pretty much globally, certainly in Western Europe, and even number one in some countries such as Spain. It's an ambition of ours to be a clear third place."
Xiaomi ranked eighth in the UK in 2021, with a 1.6 per cent market share, and sits well behind Apple and Samsung, according to IDC.
Brand-driven
There's no timescale for this target, said Frankenberger, who acknowledged that the UK is a challenging market in which consumers are brand-driven.
This has meant that the likes of Apple and Samsung have continued to dominate in the smartphone era, but Xiaomi is bullish in its mission to stand out and has established a user base of more than 500,000 in the UK just over three years since launching in the country.
"We can't ignore that there's somewhat a duopoly, but the key thing is for us to bring value and show the value of our products to our partners," he said.
Frankenbeger said that any growth would be achieved sustainably over time, rather than comprising a "boom and bust" approach. Meanwhile, he identifies Generation Z – the demographic succeeding millennials – as a key focus.
"We don't want to come in and buy market share straight out; we want it to be done sustainably and grown out over time," he said. "This can be done through word of mouth about our products and will enable us to grow steadily.
"The UK is a unique market and it's very high-end, but we're starting to see people come down from this.
"For instance, Generation Z is a key target audience for us and is much more market- aware and not so brand-driven, with a need to have a top-tier device that costs a huge amount of money."
Wide portfolio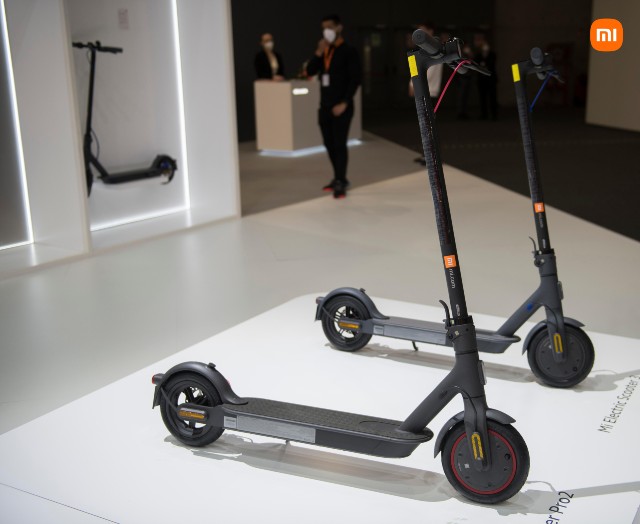 One of Xiaomi's biggest assets that can help the vendor differentiate itself from the competition is its product portfolio.
As well as smartphones and wearables, this includes items ranging from vacuums, kettles and other household appliances to electric scooters.
"With the wealth of products we bring, nobody can touch us," says Frankenberger. "We've got the traditional mobile phone accessories and products, but we're also bringing in scooters, vacuums and air purifiers.
I mean, would you be able to bundle a kettle with a mobile phone? It's different and it's interesting."
Xiaomi even has a store in Westfield shopping centre in White City where it showcases all these products, providing a base for its products at a retail level.
This will help the vendor to establish more consumer awareness, added Frankenberger, who claimed that Xiaomi's market awareness among consumers is at 55 per cent in the UK.
"We need to drive this further, but we're getting there," he said. "For us right now, it's still about brand awareness and gaining market share in the UK, and we've got a lot of products within our ecosystem to do that."