Having hit top spot for the first time in Europe and second in the world for smartphone shipments in the second quarter, Xiaomi is paving the way for a steadier rise in the UK market after a more modest start
After entering Europe as a challenger brand in late 2017, including the UK a year later, Xiaomi is now one of the smartphone market's big names.
Indeed, the vendor hit top position for European smartphone shipments for the first time in the second quarter of this year, according to Canalys estimates. Its 28 per cent market share just pipped Samsung on 27 per cent and Apple on 16 per cent.
Xiaomi is number one in France, Italy and Spain, three of Europe's biggest markets.
On top of that, the vendor climbed into the top-two rankings of smartphone manufacturers globally for the first time in 2Q, taking a 17 per cent market share according to Canalys.
This was achieved through year-on-year growth in shipments of 83 per cent, putting Xiaomi just behind Samsung's 19 per cent market share and ahead of Apple's 14 per cent.
With Huawei seemingly out of the picture, Xiaomi looks set to continue challenging the duopoly of Samsung and Apple.
But can the vendor maintain this momentum to stay at the summit?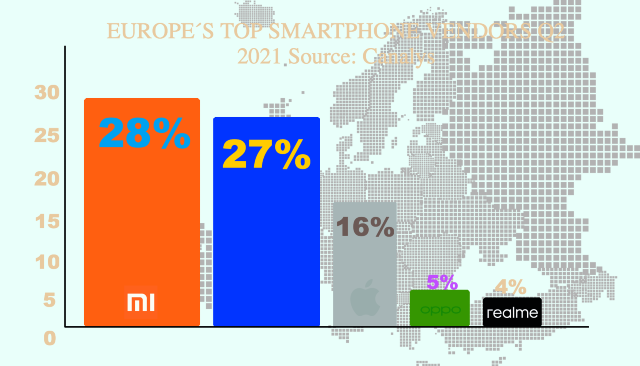 Spreading its wings
Turning back to its origins in Europe, Xiaomi entered the region after striking a deal with Three owner CK Hutchison that made some of its smartphones available through the operator.
This move into the region came as the vendor sought to spread its wings outside China, taking note of the success that Huawei enjoyed prior to its messy situation with the US Administration.
But Canalys research manager Ben Stanton is quick to point out that the two Chinese brands couldn't be more different, with Xiaomi not wanting to be seen as the 'new Huawei'.
In fact, says Stanton, Xiaomi "really dislikes" being referred to in such terms.
"If you look at the structure of its business and the products it sells, Xiaomi really isn't like Huawei at all," he says. "The main similarity is that it's a word that most people in Europe find hard to pronounce."
Like many vendors, Xiaomi has an extensive portfolio of technology products, although you would be hard-pushed to find another smartphone manufacturer with such a large number of items spanning the same variety of product types.
The brand is known for e-scooters, for one, and also boasts an impressive line-up of other smart devices including vacuum cleaners, home security cameras and a number of wearables.
Offering such an extensive set of products at affordable prices has acted as a key differentiator and contributed to Xiaomi's success, says IDC research manager Marta Pinto.
"Xiaomi's main strength is its ecosystem and the ability to have several device categories to help the various channels expand their offering and diversify the catalogue," she says.
"There are a few brands that have vast ecosystems, such as Samsung and Apple, but the price point at which Xiaomi operates can play in their favour to attract more consumers in an early stage."
Stanton agrees to an extent that the vendor's vast portfolio has helped it to grow, but that its smartphone business is also strong in its own right.
"I think the broad portfolio has helped for sure," he says. "I know several distributors that wanted to strike a relationship with Xiaomi based on e-scooters, and then smartphones as an afterthought. "But I don't think this is a primary cause of Xiaomi's smartphone success. I actually believe that even without all the IoT products, the business would have been successful."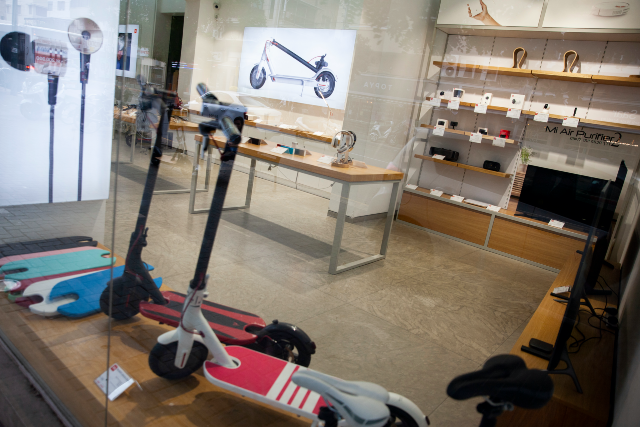 Up with the times
Stanton, meanwhile, suggests further factors as reasons for Xiaomi's success, including the adoption of a marketing strategy tailor-made to keep up with the times.
He points to the vendor opting to put a greater focus than others that have gone before on word-of-mouth growth underpinned by social media.
"Xiaomi has been adept at pushing new forms of marketing rather than 'above-the- line' traditional forms of marketing such as TV adverts or billboards across cities," says Stanton.
"These older methods have been used a lot by the likes of Samsung and Apple, but Xiaomi hasn't seemed to do too much of this – instead focusing on social media campaigns and community-based marketing that has been built through word of mouth."
Stanton believes that Xiaomi's success has been helped by its ability to showcase its own growth, having highlighted its flourishing performance in markets such as Europe. "I'd say in the last year or so that Xiaomi has done better than most other vendors, especially in Europe when it comes to highlighting success," he says.
"When Xiaomi becomes number one or even in the top three in a particular market, it goes out of its way to showcase this on social media and through press releases in some cases.
"This is particularly important, as a lot of smartphone channels are struggling to find alternatives to the volume that they would have had with Huawei. But Xiaomi can turn up and say 'we can deliver some substantial volume for you', and this is a compelling message."
And the decline of Huawei has played a part in Xiaomi's growth, says Pinto, though she points out that the issues faced by other vendors have also contributed.
"The demise of Huawei has helped Xiaomi, but it's not just this," she says. "LG's withdrawal from the market and the decline of Sony have also helped create the opportunity."
Stanton agrees that Huawei's woes have played a role in Xiaomi's growth, but says that other Android vendors would have benefited from this too.
A former Xiaomi employee, who did not wish to be named, gave Mobile News a similar view.
"The absence of Huawei will have helped Xiaomi, along with new-entrant brands," says the source. "Over recent years, Huawei has done well to secure a good level of share within channels and its absence has allowed new brands to come in and help channels fill that space."
UK prospects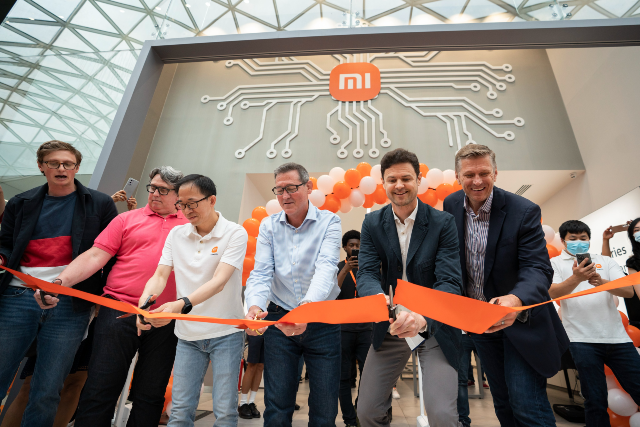 But how has Xiaomi fared since entering the UK towards the end of 2018, when it opened a flagship store in London's Westfield White City?
The UK poses a significant challenge for new entrants, as a market that analysts describe as one of the world's most 'brand- orientated', having been dominated by Apple and Samsung for years.
Indeed, analysts say that Xiaomi had a slower start here than in some other European countries, but recent activity hints that the vendor may be getting ready to consolidate its position.
This came as Xiaomi reopened its flagship store, having closed it in early March 2020 as part of a reported adjustment to its local retail strategy.
According to Stanton, this reflects a renewed drive in the market. "If you look at Xiaomi in the UK initially compared to Europe as a whole, it was a huge disappointment," he says. "It did not see the momentum at the same pace as other European markets.
"There were a few channels here that got burned by supporting Xiaomi, getting into a position of having loads of overstock that proved difficult to shift."
The former Xiaomi employee, however, still questions whether the reopening is a truly positive sign, describing it as an "expensive way for consumers to experience the brand".
"It is still a challenge to be successful in the UK and reopening their Westfield store is not an indicator of success.
"Xiaomi will once again find sales of ecosystem products to be higher than sales of smartphones – such as scooters, which are now perceived in a more positive light than before."
Yet the company has been proactive in building in the UK in the past year, appointing experienced figures including former Westcoast man Darren Seward as its head of distribution for the UK and Ireland.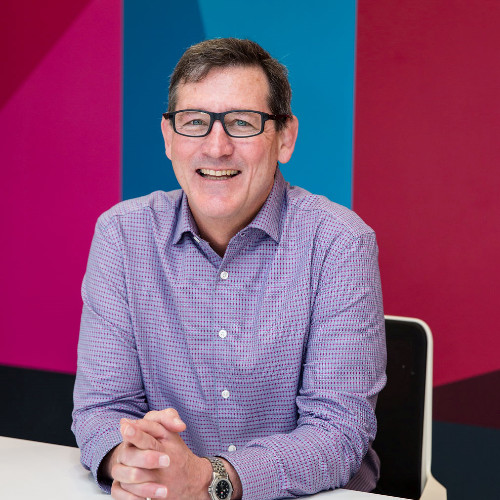 Early this year, Xiaomi also appointed Jay Frankenberger, formerly of Three, EE, T-Mobile UK, Huawei, ZTE and Nokia, as a sales director for devices.
And Frankenberger is all too aware of the challenges that the UK market brings. Back in March, he told Mobile News that Xiaomi is aiming to be among the top three vendors here by the end of this year – with the company taking a steady approach rather than seeking to blow away its established rivals.
"We know it's a very tough market with two big players [Apple and Samsung], but my job is to remove some of the reliance on these two brands," he says.
"We're in a fight with a number of other vendors for share of the market and realistically, by the end of the year, we're aiming to be in the top three UK handset manufacturers.
"It's going to be a gradual growth for us; we don't expect to come in and take huge share in one go. It's down to getting the brand awareness out there."
Stanton believes that the refresh has developed Xiaomi into a "different animal" now.
"With a new team, Xiaomi is able to have people go out and start again, form new relationships and show channels that Xiaomi will bring more.
"This team has taken on new people that know about the UK market and how to manoeuvre these challenges better."
Heating up
But continued success won't come easily, according to the analysts, who expect competition to heat up.
Pinto expects some of Xiaomi's Chinese rivals to bring the fight in the UK.
"There will be competition from other vendors including Oppo, OnePlus, Vivo, plus Motorola, so it's not going to be a straightforward win.
"Other factors that will be a challenge are the shortage of components and also around logistics that the majority of brands are facing."
The unnamed former employee agrees that the rivalry will be tough. "There is a lot of competition in the market," says the source. "The BBK Group [which contains brands including Oppo, OnePlus, Realme and Vivo] has been very aggressive in its marketing and partnership programmes, but is lacking the fan base that Xiaomi has. "The biggest challenge for Xiaomi will be building its brand in the premium market where it still isn't widely considered."
Meanwhile, rocky US-China relations could also be a challenge for Xiaomi by causing uncertainty among consumers, adds Stanton. It comes after Xiaomi was placed on the US government military blacklist this January, amid concerns it had ties with the Chinese state or military.
This saw the company restricted in terms of the business it could do in the US, with the country's firms banned from investing in Xiaomi – although the restrictions were not as tight as those placed on Huawei, and its blacklisting has since been lifted.
"Xiaomi was on the US government military list, which is not to the same severity as the Entity List that Huawei is on," said Stanton.
"But I do think there is some concern within the channels that any one of these Chinese companies could be next on the list due to the uncertainty of it all.
"I also suspect that a big part of the reason why Chinese brands don't want to be reported as the 'new Huawei' is because they don't want the US government to think of them the same as Huawei and there may be some paranoia around this."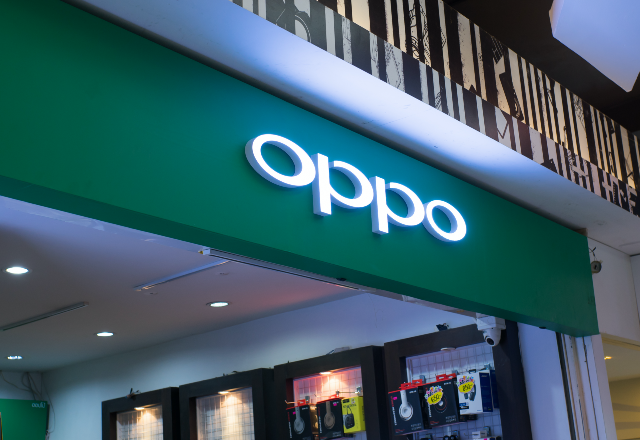 Momentum
Going forward in the UK, Xiaomi will want to build on the momentum achieved in Europe and globally over the past year.
And key to this will be attacking the right segment of the market, with Stanton expecting Xiaomi to produce a bigger fight in the premium segment.
"Xiaomi has to find the balance between the old business model and something fresh and new, especially around selling a higher proportion of premium phones," he says. "I expect that Xiaomi's eyes will be firmly fixed on the mid to high tier, as there's only so much growth to be had from the low-end segment."
Stanton also tips the vendor to continue growing, pointing to its drive around innovation.
"Xiaomi is using its concept designs to showcase its capabilities, and has done this with its foldable phones and under-the-screen camera technology.
"Positioning and showcasing itself as an innovator is extremely important for Xiaomi. The battle for mind share is extremely important and often overlooked."
Stanton concludes on the vendor's future chances: "I wouldn't bet against Xiaomi at this stage. A lot of the European channels have now invested heavily with Xiaomi and it's in their interest for it to grow, so it's got the wind in its sails."