UK pricing and availability to be confirmed by the vendor at a later date
Xiaomi has unveiled its first ever foldable smartphone the Mi Mix Fold.
It follows the launch of its flagship Mi 11 series earlier this week. 
The foldable from Xiaomi is expected to release in China in mid-April and features an 8.01-inch wide quad HD flexible internal display, and an 6.52-inch external display when folded.
Although a UK release date has yet to be announced, it's expected to cost from £1,100 for the 12GB of memory and 256GB of storage variant. There will also be 12GB/512GB and 16GB/512GB versions available too.
Xiaomi says the device has a U-shaped hinge design and passed rigorous testing, as it underwent 200,000 bends in reliability testing and up to one million bends in extreme reliability testing.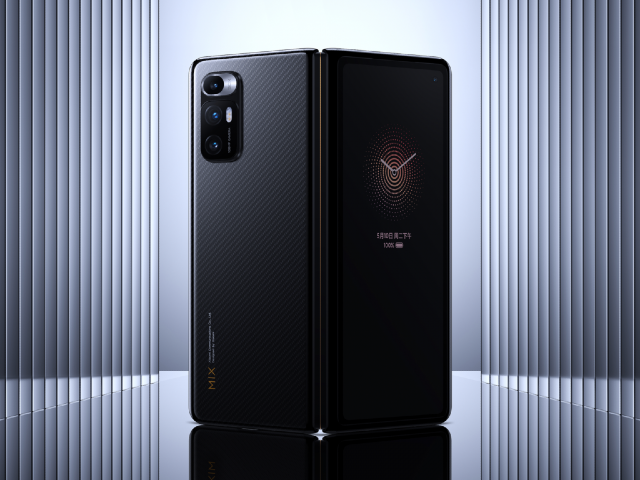 The phone will be 5G-ready and powered by the Qualcomm Snapdragon 888 chipset, while there is a 5,020mAh battery.
There is also an 108MP main camera plus a 13MP ultra-wide angle camera, with a 20MP front camera too.
Niche
CCS Insight chief of research Ben Wood says the foldable highlights Xiaomi intention to stand out.
"The commitment to foldables and rollables by numerous phone makers reflects the urgency to differentiate premium devices beyond the ubiquitous rectangular touchscreen.
"Replacement rates for 'traditional' smartphones are lengthening as consumers see little reason to upgrade to similar looking smartphones with incremental improvements to cameras, screens and battery life."
He reflects that the foldable smartphone is still niche and has so far been led by Samsung.
"Foldables remain an experimental niche. Although Xiaomi's new device will generate lots of interest, it is still unclear how to take the design concept to mass-market consumers. I expect several more generations of experimentation."