The UK has lagged behind some others in rolling out 5G, but Bjorn Odenhammar, Ericsson's chief technology officer for the UK and Ireland, says there are ways they can use spectrum efficiently to give it a boost
May 2022 marked three years since 5G arrived in the UK, after South Korea became the first country to launch mobile 5G commercially in April 2019.
In the UK, Three says it is currently leading on 5G rollout – reaching more than 400 towns and cities, and covering 54 per cent of the country's population.
On the vendor front, meanwhile, Ericsson has sought to pave the way by putting itself at the forefront of 5G, highlighting that it was the first company to bring the technology to four continents.
However, the UK is still lagging behind some other countries when it comes to deployment.
Mobile News spoke to Bjorn Odenhammar, chief technology officer for the UK and Ireland at Ericsson, to get more of an insight into how the country is progressing with its 5G rollout.
Scaling Up
Ericsson is involved with all four of the main UK operators on 5G, providing them with radio access technology and helping them scale up their networks across the UK.
Odenhammar says the UK is currently lagging behind the US and South Korea partly because those countries have made huge investments in 5G, with the latter having coverage of around 90 per cent in urban areas.
He adds that there's also a need in the UK to boost quality of rollouts by stepping up 5G deployment in the mid-band spectrum range between 3.6 and 3.8GHz, which was auctioned out last year.
"Many UK operators have selected to deploy 5G on some of the lower-frequency spectrum bands, but it isn't giving the same capacity boost," he says. "We really need to utilise the mid-band spectrum more."
Odenhammar adds, however, that the combination of that spectrum with lower frequencies will make for a more robust service.
"From a radio perspective, 700MHz is another spectrum band that is key for 5G because this lower band can give you the wide coverage.
"When you have those two spectrums combined, you can really start to benefit from 5G deployment, and now there is nothing stopping UK operators from deploying."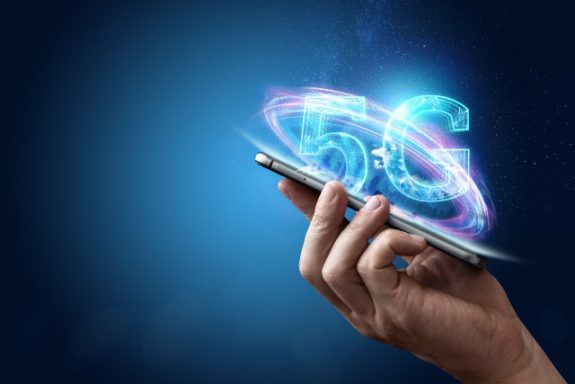 Covid Effect
Odenhammar says the country's slow rollout comes despite the pandemic making the importance of connectivity even clearer.
"We saw traffic patterns change, as during COVID there were less people in central London and more people sitting in their homes in the suburbs," he says.
Odenhammar believes, meanwhile, that operators can focus more on filling in coverage gaps alongside their initial urban deployments so that other areas are not left behind in the long term.
Ericsson's 'Five ways to a better 5G' report from last year that surveyed people in 26 countries found that indoor coverage is most important for consumers as the technology starts to displace WiFi.
Odenhammar also says there are ways to better reach rural areas. "We are seeing growth in fixed wireless access [FWA], where you use the 5G network to deliver broadband services," he says.
"With this, we find a good connection in your home and it is a quicker way to connectivity in rural areas, as usually you would need approval to dig up streets to install fibre."
An Ericsson survey showed that 18 per cent of consumers see FWA services as extremely relevant and 16 per cent of users would give up their current home broadband provider to try a 5G FWA service.
5G Standalone
A robust 5G infrastructure is something that Odenhammar believes can really benefit the UK and that the deployment of 5G-core standalone infrastructure is the next step to a faster rollout.
"We are testing standalone with some UK operators," Odenhammar revealed. "Standalone has already been launched in the US and China, so the technology is readily available and we are deploying it soon, but it's more a question of us getting the parts together to deploy it."
He adds: "I can't give you an exact date for standalone 5G in the UK due to different operators going at different speeds, but I believe it will be at some point this year or next."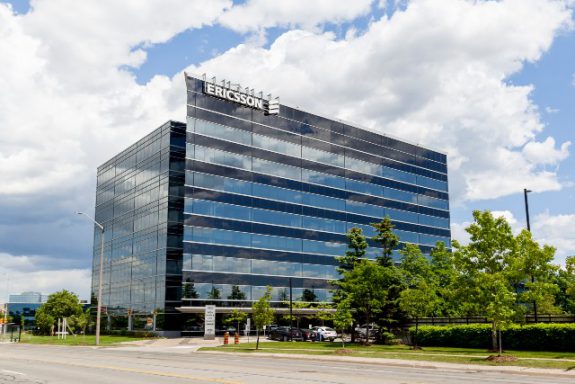 Road Ahead
The rollout of 5G started to gather pace in 2020, but came up against a potential stumbling block in July of that year due to the government banning Huawei equipment by the end of 2027.
Ericsson is now a leader in 5G deployment, but Odenhammar says he can't speculate on whether the Huawei ban has had a significant impact on operator rollouts.
"We have been successful in continuously investing in our product portfolio," he says.
He isn't focusing on what other companies are doing with 5G, but instead on the government's goal for the majority of the UK population to be covered with the technology by 2027.
"We have the supply capabilities, skills and tools to reach this goal," says Odenhammar.
"It is the operators that need to commit to this goal, but we are ready and willing to work with them to get this rolled out."