Majority of reported issues are from those living in the North East of England
A mass outage has impacted thousands of BT and TalkTalk customers in the North East due to a fire.
The fire is said to have broken out in Newcastle, near an BT Openreach site, leading to thousands of customers across the North East reporting outages.
Nearly all of the reported problems made by BT customers has been related to internet (92 per cent) followed by six per cent for mobile, according to Down Detector.
TalkTalk has also been heavily impacted in the North East of the country, but has also had a number of complaints in London, while Plusnet also experienced some problems.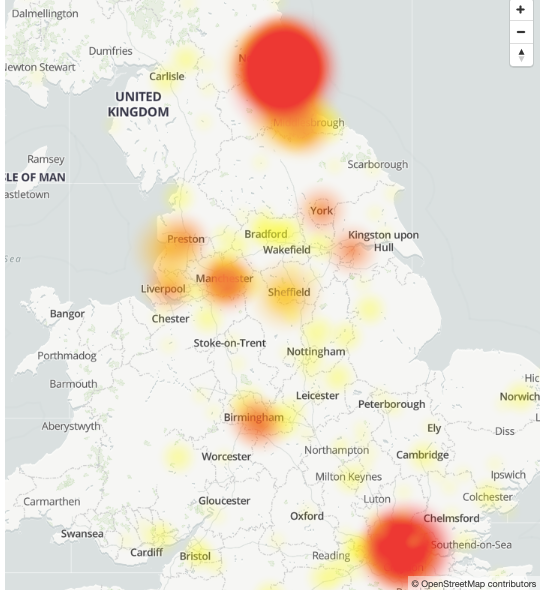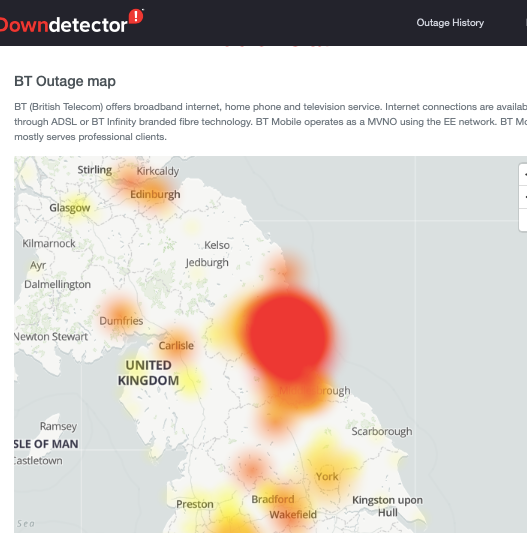 BT has apologised for the inconvenience and has engineers working to fix the problem.
A BT spokesperson said, "We're aware some customers are currently experiencing problems when trying to make calls or connect to the internet. This is due to a fire in Newcastle, which has now been contained. Our engineers are on site and working quickly to resolve this. We apologise to our customers for any inconvenience caused."
TalkTalk has since confirmed the issue has been resolved for its customers in the North East of England.
The earlier issues in the North East of England have now been resolved. We apologise for the inconvenience caused during this time and appreciate your patience whilst we worked to get things fixed.

— TalkTalk (@TalkTalk) July 23, 2020