5G, foldables and digital transformation are set to remain big themes in 2022, but sustainability will also really start to impact user decisions. We asked the industry for their take on the year ahead
2021 proved another unpredictable year as the pandemic continued to impact businesses, with the mobile industry no different.
But what can we expect from 2022? To get a sense of how things may pan out in what's sure to be another busy year, Mobile News got in touch with many well-known faces in the industry to gather their predictions.
Spoiler alert – they include 5G, chipsets and foldable smartphones. But sustainability is also set to grow as a real factor in user decisions.
---
Adam Sweeney, head of marketing, Data Select
The mobile channel remains acquisitive as resellers look to enhance their capability and scale – so I would expect further consolidation throughout the year, with several large deals.
With each iteration of foldable devices, the use case becomes clearer, the products better and the prices lower, combining to drive uptake and make them more mainstream.
Separately, sustainability will remain in the spotlight as consumers further scrutinise a brand's credentials. And while the secondary market is thriving, consumers are also expecting devices to last longer – thus increasing the length of replacement cycles.
It is no secret that the mobile device brands want users to take as many of their connected products as possible – so expect to see greater storytelling focused on their individual ecosystems, as this not only increases their net promoter score [a measure of customer experience], but aims to slow brand switching.
For two years, we have all been navigating some form of WFH [working from home], giving rise to hybrid working. This momentum has brought forward years of digital transformation in a matter of months in some instances.
This is set to continue, with smartphones, tablets and computing at the heart of accessing corporate networks – driving the need for greater device management and security.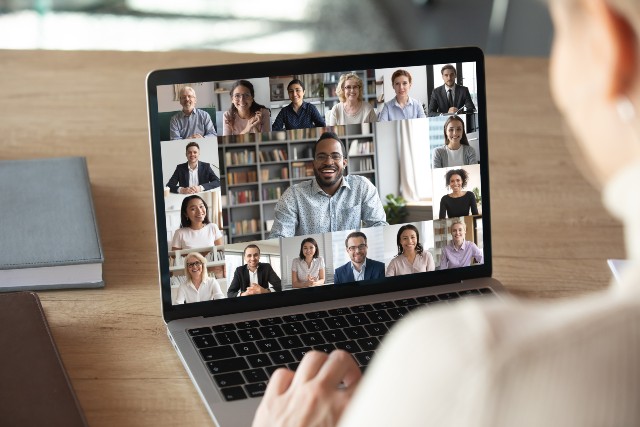 ---
Amol Phadke, Managing director of global telecom industry solutions Google Cloud
In 2022, we will witness a remarkable transformation of our two most important modern technologies, computing and communications.
The distinction between the two is collapsing, along with divisions such as edge devices and core management, creating a cloud-based communications service world that is more powerful, more flexible and more environmentally sustainable.
This shift has already enabled businesses to build digital storefronts seemingly overnight, as well as manage hybrid and diverse workforces across the globe, monitor the precise movements of shipping containers over the oceans, and much more.
During the pandemic, we saw consumer behaviour shift increasingly online and on demand. That was possible because of the new technology world, and it's just getting started.
Communications service providers are at the heart of this digital transformation, and Google Cloud can help them take the next step forward.
In 2022 and beyond, low-latency edge computing, digitally reimagined infrastructure management and sustainable networking practices – all assisted with purpose-built artificial intelligence – will play increasingly large roles.
---
Alan Bentley, head of global strategy, Blancco
As we move into a post-pandemic world, we believe that sales of packages for mobile device protection will increase in 2022 for two key reasons: smartphones growing more technologically advanced, and more expensive, each year.
These trends provide operators with additional opportunities to help consumers and businesses realise the value in protecting the investment in their new smartphones.
Not only do device-protection subscriptions enable businesses to assess the value in the fleet of devices they've leased or purchased, but they also benefit consumers, who expect an enhanced customer experience that protects their device across its entire lifecycle.
We predict that this shift in user expectations and the need for businesses to protect their large investment in smartphones will stimulate growth in subscriptions and revenue streams for operators.
---
Ben Coull, CEO and founding partner, Crystalusion
Meaningful commitments on corporate social responsibility and heightened consumer understanding of our responsibility to reduce the individual impact we have on the planet will drive forward the industry focus on recycling and sustainability, and accelerate the shift to a circular economy.
The implementation of the right-to-repair directive and the ongoing global shortage of semiconductors will focus companies on device refurbishment and component recovery, with networks and corporates vying for dominance in this lucrative space.
However, there will also be great opportunities for start-ups and agile SMEs to gain significant presence in this area.
This further shift towards a circular economy should jump-start a rise in repair- related services and tutorials such as iFixit – and with the shortage of component for new devices likely spanning into Q4, consumer purchasing behaviour will shift heavily towards refurbished devices and could deliver the biggest industry growth of 2022 in this area.
The shift to refurbishment and recovery could also be good news for the insurance and protection sector, and for any business with an interest in increasing the device lifecycle.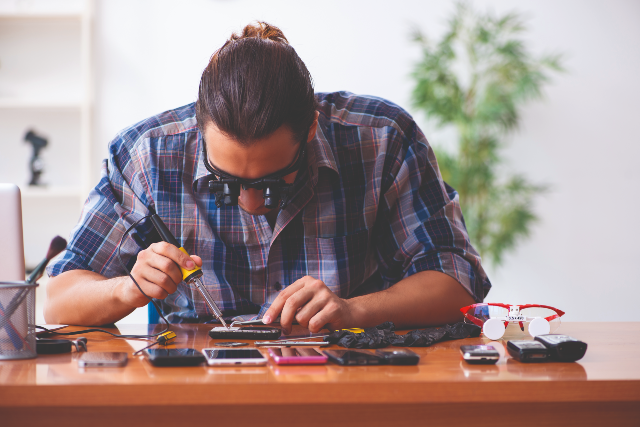 ---
Ben Wood, chief analyst and CMO, CCS Insight
Looking back just a couple of years, few of us would have believed the turmoil that the industry would face because of a pandemic.
That challenge continues into 2022, so making predictions is as difficult as ever. But as always at CCS Insight, our analysts have put their heads together and come up with a lengthy set.
Sustainability remains a hot issue, and I feel that phone makers' green credentials are becoming an increasingly important part of consumers' purchase decisions.
The market leaders, Apple and Samsung, are each selling more than 300 million electronic devices worldwide each year. As an increasing proportion of the population becomes aware of the links that mobile phones have to excessive consumption, this is going to become an issue.
Although activities such as offsetting carbon emissions and using recycled materials are important, there is a risk that they will fail to convince some people. All phone makers are going to have to prove that they are genuinely committed to change.
Another interesting prediction is that support for 3G technology will disappear from leading smartphones by 2025. I predict that Apple will kick-start this trend by removing 3G support from the new iPhone in 2023. This will help it reduce antenna complexity and licensing costs.
While some mobile operators have already outlined plans to reuse their 3G spectrum and switch off services using the technology, the decision will undoubtedly result in an outcry in the media.
However, as with other decisions such as the removal of the 3.5mm audio jack, the trend will spread to other phone makers and 3G support will probably disappear from all major new smartphones by 2025.
One final prediction, which came from my CCS Insight colleague Martin Gartner, is a topical one given the scrutiny and news flow on Meta [Facebook]. He predicts that by the middle of 2023, Meta's family of users will outnumber Christianity and Islam put together.
The basis is that the number of monthly users of at least one of Facebook's stable of services – Facebook, WhatsApp and Instagram – was 3.5 billion in the second quarter of 2021. Growth has also accelerated during the pandemic and, despite a potential slowdown as it eases, the company could still reach 4.4 billion monthly active users by mid-2023.
At that point, it becomes larger than Christianity and Islam put together, which account for about 4.3 billion people today.
---
Britt Megahey, founder and managing director, Barclay Communications
After 25 years of working in the telecoms industry, I know how volatile the market can be. Add to this an ongoing global pandemic and we are set for yet another unpredictable year ahead.
However, if my experience has taught me anything, it's that change is guaranteed and that embracing it can mean the difference between success and failure.
As a business, we have learnt to build a roadmap that is adaptable as the market changes, and this is no different in 2022.
It is, however, important that we use our knowledge to forecast how the market might look going into a new year to allow our teams to plan and make decisions regarding the direction of the business.
In 2022, I forecast that there will be an increase in business acquisitions to consolidate the market.
The past two years have proven difficult for some firms to provide the confidence and reliability that customers require.
For example, providers that offer a single product solution will find it difficult to compete against the larger telecoms firms, which have the ability to offer multiple products and solutions – such as landline and IT services.
The rollout of 5G will ramp up significantly this year as more businesses come on board seeking better coverage and faster data streaming, paired with the increased availability of cheaper compatible handsets.
Both businesses and consumers will become less focused on price and more on the importance of reliability, flexibility, customer services and additional benefits.
With uncertainty still high within the industry, buyers are looking for a provider known for excellent service and that can reliably offer multiple products under one roof.
2022 will be the year that telecoms firms see the real importance of IT infrastructure and stability to support their solutions and services. Providers will seek to bring talent in-house and develop a knowledge hub that serves their customers' interests. This will help increase delivery speed and improve loyalty.
Although the mobile market continues to be unpredictable, it's important that providers keep their customers at the forefront of decision-making.
Businesses should strive to build loyalty and ensure they are supplying reliable and future-proof technology to help reduce the element of uncertainty seen in recent years.
---
Dan Cunliffe, managing director, Pangea
Hybrid working keeps growing, so expect to see WAN [wide area network] infrastructure moving from the office to the home.
Plenty of businesses rely on WANs, such as banks that need secure channels for customer engagement or hospitals with patient data to protect. So channel partners are bringing WANs straight to homeworkers, with secure, intelligent mobile broadband that connects directly to a business's WAN and keeps them in control.
The PSTN switch-off is also still in full swing for the 2.4 million businesses that still rely on it for lift failsafes, alarm systems and even primary ADSL connectivity. More and more businesses will realise that migrating to mobile data services is an urgent priority.
Meanwhile, with 5G coverage growing, we will see unsteered 5G multi-network connectivity enter the playing field. Multi- network 4G has been – and will continue to be – a staple among businesses for primary connectivity and IoT solutions for years, but 5G will take it to the next level. It will have all the strengths of 5G, such as sky-high data rates, low latency and network slicing, combined with the easy deployment of multi-networks easy deployments, guaranteed speeds and outage protection.
Gartner values the 5G market at £14 billion, so it's a rich opportunity for mobile tech providers.
---
Ernest Doku, head of commercial for broadband and mobiles, Uswitch
2022 has already seen fresh form factors demonstrated, with Samsung looking to take the folding device into the mainstream – so expect a raft of rivals to inject some much-needed novelty in the mobile market.
However, there are plenty of exciting phones that don't fold on the horizon, with Samsung's flagship sequel aiming to take forward the spirit of the 'phablet' and Apple rumoured to return to the mid-range space with another SE model – potentially packing in a boost in performance and support for 5G.
On the topic of 5G, despite the initial fanfare, take-up in the UK has been reported as slight to date, but we are likely to see new devices like the SE drive wider adoption as providers vie for the coverage crown, attracting customers with the promise of faster – and more reliable – connectivity.
As travel restrictions ease, people return to offices and we're weaned off our home WiFi, mobile reception will return as a hot topic, so infrastructure improvements will be a key point of differentiation for providers in 2022.
If 2022 is as unpredictable as the past two years, telcos will continue to evolve to meet shifting residential and business needs and behaviours, as those lines continue to blur for many and a consistent connection remains more valuable than any perks.
One thing is certain – it will be an exciting year for the industry!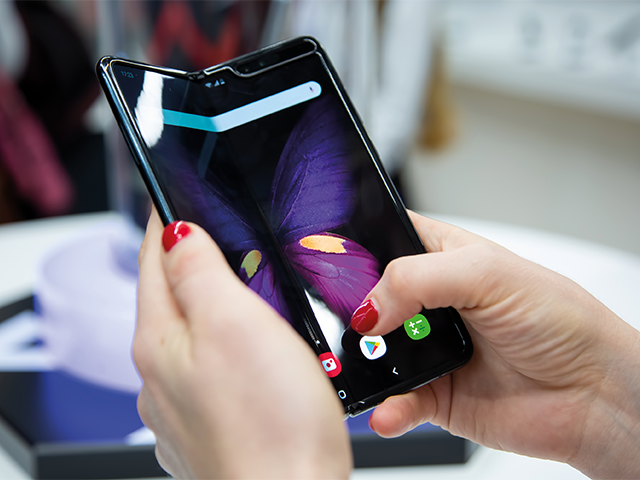 ---
Gareth Elliott, head of policy and communications, Mobile UK
2022 is set to be a busy year, especially after (or if?) COVID restrictions are lifted further.
Mobile coverage will increasingly reach into all parts of the UK as operators begin the drive to extend this via the shared rural network, while 5G could help hit the government's target for the majority of the population to be covered by one or more operators before the year is out.
The likelihood of this being achieved will be significantly enhanced if new planning regulations come into force early in the year, followed by important updates to the Electronic Communications Code as the legislation moves through Parliament.
The Open RAN [radio access network] concept, much discussed in 2021, will begin to move from the test lab to the real world as its ecosystem starts to expand and operators experiment within live networks, further enhancing the rollout of 5G networks.
Rural areas, too, could benefit from 5G with the initial rollout of the newly acquired 700MHz spectrum. But it will be in the first standalone 5G networks that the technology's true capabilities are experienced – and 2022 offers some enticing promises in this area.
---
John Fannon, sales director, Bastion Insurance
In terms of handsets, the continuing duopoly of Apple and Samsung will continue to dominate.
There were some valiant market-share- related attempts (and bold statements) by other vendors in 2021, but this is a hard nut to crack – and despite first-class products from some of them, there will be only marginal gains to be made in the second-tier world.
In a related vein, the green revolution will continue to drive the use of refurbished devices, a sector that will grow considerably in 2022 and beyond. This will create some great opportunities for those players that are geared up to promote the economic benefits of using refurbished kit in the B2B world, aside from the environmental gains.
In 2022, I see partners developing a narrower but deeper relationship with their customers as a wider diversity of offerings is supplied into their client bases.
This is great news for independent B2B specialists that have continued to deliver the personal service that networks have tried to emulate but to which they cannot come close.
Let's hope we all move ahead this year and leave this wretched pandemic behind. I wish all in the industry the very best for 2022 and beyond.
---
Julien Parven, business director, Daisy Partner Business
Coming into 2022, the PSTN switch-off is now only three years away. More exchanges are going into 'stop sell' mode and PSTN network prices are rising, providing a catalyst for customers to consider their options. For microbusinesses sitting on a PSTN line, the natural progression appears to be to move to IP telephony. However, after adapting to flexible working, some will question whether they need fixed-line telephony at all. Some may operate purely through mobile, using an IP client that sits on their device.
This, along with the spread of 5G, will further drive the proliferation of smartphones and give businesses more ability to operate effectively without a fixed line.
There are currently millions of PSTN lines being used to transfer small-packet data. Businesses will need to decide whether to replicate those lines – typically with SOGEA [single-order generic Ethernet access] – or to adopt intelligent mobile data or IoT technology to transfer their estates of alarm lines, security cameras and other telephony.
Over the next 12 months, I don't see a huge upheaval happening, but a gradual shift from legacy to mobile technology. Once the big names make the move, we'll see a snowball effect whereby others will quickly follow.
---
Kester Mann, director of consumer and connectivity, CCS Insight
Following BT's recent deal with OneWeb, I'm expecting another UK operator to announce a high-profile tie-up with a satellite provider this year in pursuit of better coverage in hard- to-reach places. Elon Musk's Starlink would be an obvious contender.
Roaming, which is already dominating headlines, will be a major battleground among operators in 2022. Expect Virgin Media O2 to go hell for leather in its marketing to position itself on the side of the customer, possibly pushing rivals to reconsider their strategies to bring back the dreaded fees.
This year, 5G will also finally start to dominate in the UK. According to CCS Insights forecasts, more than three-quarters of shipments this year will be 5G-enabled, equivalent to almost 14 million units.
We will also see prepaid customers dipping to just 25 per cent of all mobile connections by year-end as SIM-only momentum continues.
In addition, I predict that environmental factors will become a competitive focus for operators. CCS Insight's latest research shows that this is already emerging as a consideration in UK consumers' purchase decisions, offering a rare opportunity to differentiate in a highly competitive market. More broadly, we could start to see the industry focus more on healthcare this year. Partnering with healthcare providers and insurers could help operators offer new services. Such a move would play to their strengths in connectivity and data security, and drive new revenue.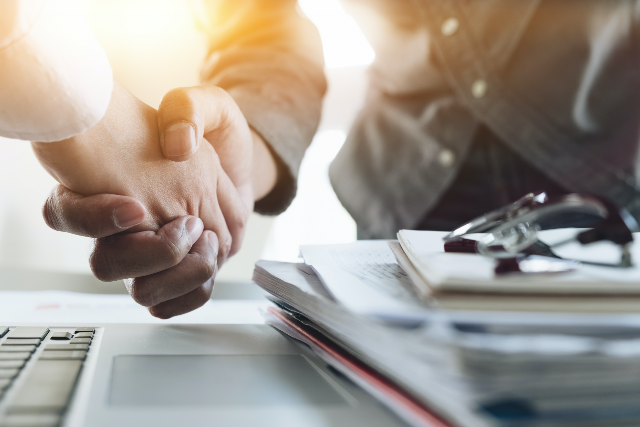 ---
Marta Pinto, research manager, IDC
Two years into the COVID-19 pandemic now and a lot has happened in the smartphone market!
Expectations are high, with component manufacturers, smartphone brands, channels and users very active in announcing, launching or adopting devices.
For 2022, the main themes will seem a bit like a deepening of last year's market behaviour.
Disruptions to transportation, production cycles and component supplies are likely to continue and follow the pace of new variants appearing, vaccine rollouts and government restrictions.
Chipset manufacturing is set to resume pre-pandemic capacity by the second half of the year, easing the pressure, but impact is expected on first-half launches and shipments.
There are no free lunches, and that is valid also for smartphones: shortages mean fewer devices in the market and a focus on profitability to make the most of the volumes that get to consumers hands. Average selling prices might suffer an increase at least in the very short term, while the supply situation is not resolved.
Manufacturing disruptions due to potential new lockdowns and power constraints in China, Vietnam, India and Bangladesh will produce a cascading effect, with brands already eyeing countries such as Turkey to diversify assembly locations.
In terms of transportation costs, these were up in the past two years and are likely to remain high until the travel sector recovers from the losses accumulated.
Meanwhile, foldable and 5G handsets are already three years old and making their way to becoming mass market in the next few years in the case of 5G, and next half- decade for foldables if use cases become more relevant for consumers.
While working on making these devices for the 'now', brands will focus on diversifying their scope namely with features such as AR and VR headsets, as well as smart home gadgets that complement their ecosystem offering.
---
Paolo Pescatore, founder and TMT analyst, PP Foresight
All eyes will be firmly on new device launches to satisfy users' insatiable appetite to be more connected than ever.
This will happen not only for the always eagerly anticipated new iPhone towards the end of the year, but also other consumer electronic devices.
But differentiation among hardware providers remains challenging, beyond offering improved features on previous iterations.
Samsung is, however, leading the race with innovation in screens across all product segments – and watch this space for further enhancements in all areas.
Sky will seek to crack the TV market thanks to Sky Glass, with the hope of luring viewers with an appetite for having all channels in one place. A tough year awaits for traditional pay-TV bundles, hence the importance of Sky being successful with its foray into TVs. Other pretenders will make moves, while established players like Amazon, with its Fire TV, and Roku move aggressively into other categories.
In fact, it will be a key year for streamers, as the market is awash with new and emerging services from across the pond – and there will be higher levels of churn, leading to casualties.
Aggregation will feature heavily among telcos, while gaming – and specifically cloud-based gaming – promises so much. This will be a pivotal year for the overhyped service.
Content remains paramount in driving uptake and usage of next-generation networks. Expect all providers to therefore shout as loud as possible about how good their fibre and 5G networks are as rollout ramps up significantly.
It is, meanwhile, becoming harder for UK telcos to stand out in a cut-throat market, but features such as free EU roaming from Virgin Media O2 will resonate among cost- conscious users. Convergence in network and services also remains a fierce battleground. This will result in novel bundles in the quest to drive more value from households.
The introduction of new smarter services will help drive fibre and gigabit connectivity, and 5G will start to become more relevant. While all the initial talk of 6G should be put to one side for now, players need to get 5G off the ground and fully integrate Open RAN (radio access network) technology into existing complex network infrastructure.
In addition, corporate activity remains a hot topic in terms of who is next after Virgin Media and O2 coming together. While few options remain, scale is key in the wake of squeezed margins.
Expect another topsy-turvy roller coaster of a year in the wonderful world of tech, media and telco!
---
Paul Hooper, managing director and owner, Uplands
2022 will bring the ongoing refinement and upgrading of telephony across the corporate world.
The wholesale shift towards hybrid working will become fully embedded and will continue to be the prompt that drives businesses to switch to cloud-based telephone systems, 5G and SOGEA [single- order generic Ethernet access].
2022 will see a huge increase in coverage and use of the 5G network in the UK, bringing greater speed and low latency, while SOGEA will continue to replace traditional fibre-to-the-cabinet broadband. This change is already helping many businesses run VoIP, a trend that will continue.
---
Paul Jacobs, commercial director of mobility and accessories, Exertis
As we navigate through the COVID pandemic and the 'new normal', flexible working is still very much with us.
On-the-go productivity tools are vital to business, and with the emergence of larger-screen devices, better batteries and faster charging, on-the-go business really is happening.
Now, more than ever, mobile devices are the access point to the user's personal life, as well as being a business productivity tool. People working remotely will drive higher adoption of the ecosystem: for example, a Samsung phone, tablet and watch will all work together to maximise personal and business life.
2022 will also see the dawn of greener solutions for device recycling and second- life products, extending to packaging, cases and accessories. Sustainability will become a core part of the buying process, with consumers considering aspects such as carbon footprint and recycled packaging.
5G adoption is predicted to grow rapidly this year as coverage and infrastructure continue to roll out and the cost of contracts becomes more attractive – not only to consumers, but businesses too. As 5G becomes the new normal, remote workers will demand quicker data streams to maximise productivity.
I predict that supply will get stronger throughout the year and that competing brands will push to grow their share. Flexible screens are also now a desirable and more affordable solution, offering amazing quality.
VR and AR took a big step forward to the mainstream in 2021, with software houses building their best games for extended- reality platforms. People will begin to consider how they can use this in the workplace, as everyone wants a point of difference at the cutting edge.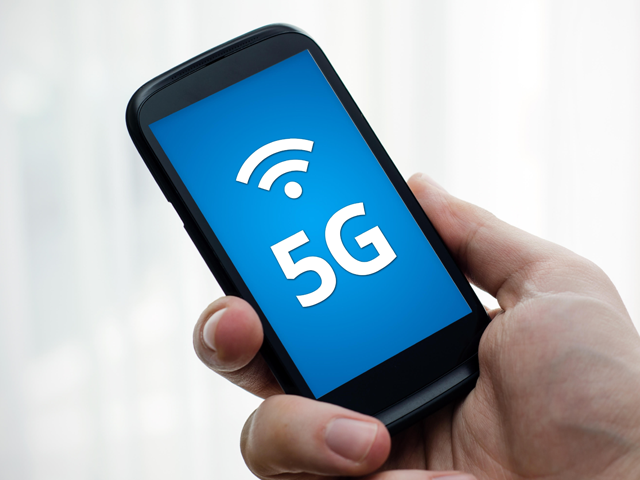 ---
Peter Marsden, managing director, Doro UK and Ireland
We've seen first-hand that older users have become more confident using mobile phone technology over the past 18 months.
In 2022, the senior market and user demands will continue to evolve. While, naturally, the pandemic has accelerated the move to online shopping for the elderly, new trends and developments are impacting the spending preferences of that demographic.
There has been an increase in demand for products that tie in with a wider ecosystem rather than standalone devices, a trend that we're going to see accelerate in 2022.
IoT systems will unlock great opportunities for the senior market, but to have the strongest impact they must be clear and straightforward to use.
We've seen that senior users are favouring well-designed, easy-to-use devices that give them access to the latest apps and communications platforms, yet come equipped with design features more suited to their needs.
For some, this may be hearing-aid compatibility, while for others it's the ability to grant their relatives remote access to help them tweak the settings on their phone or even added safety features to support them in times of emergency.
As the role of the family-care circle becomes more integrated into support and technology for senior users in 2022, these are features that will become all-the-more valuable.
---
Phil Kemish, CEO and co-founder, Reboxed
Given the lack of innovation in new handsets, I predict a continued market deflation in new sales – with a shift coming due to negative public perceptions of new tech and its effects on the environment.
Our consumption habits are shifting and the rise of the conscious consumer is here. These trends, coupled with rising prices, the economic climate and the working-from-home revolution, plus a slower-than-predicted recovery from the pandemic, will only speed up the refurb and reboxed tech revolution.
This will lead to higher-than-predicted refurbished-device sales, getting to a third of market share by 2025.
I also believe there will be a fundamental increase in the proportion of the population that becomes aware of the links to excessive consumption, with more consumers looking to rental and subscription services to reduce their spend and need for ownership.
The second-hand economy will change the way that consumers and retailers interact, and how they build future-proof, sustainable business models for the next generation.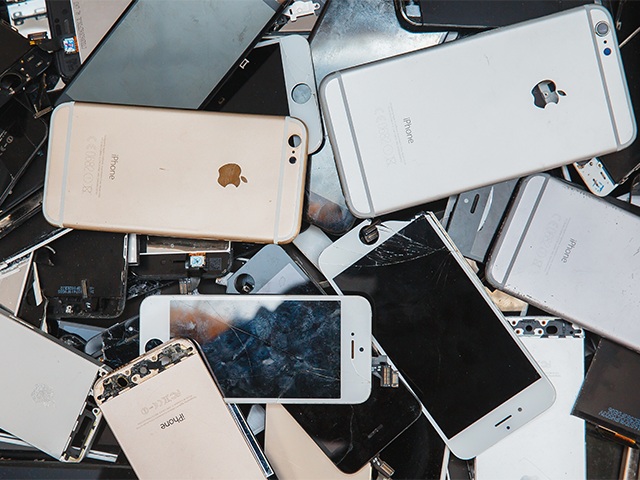 ---
Rebecca Bromwich, global account manager, Vodafone
I don't believe that 5G smartphones will reach critical mass in 2022, as owning a 5G handset still requires the network infrastructure for it to work on.
And despite most networks rolling out in earnest now, there don't appear to be many more advantages to the consumer beyond speed just yet.
It's a different story for businesses, however, as they realise the power of what 5G can enable. I predict that private 5G will become far more prevalent in 2022, as digital transformation requires 5G capability for critical infrastructure.
Smart factories and industrial operations are just two areas that will be dependent on the technology, which could add £6.4 billion to the value of the UK manufacturing industry alone, according to a Vodafone study. Companies without 5G will soon be at a competitive disadvantage.
Last year's COP26 climate change conference highlighted sustainability like never before, and businesses will begin looking more towards services such as IoT to support them in their strategy of reducing their carbon footprint.
Finally, after last year's merger of Virgin Media and O2, I predict that others will follow suit.
I feel that the time is right for more collaboration and co-investment, and that will bring about further announcements.
---
Ru Bhikha, senior commercial and strategic marketing manager, Uswitch
2022 looks set to be another interesting year for the telecoms industry across all disciplines and verticals.
Q1 will see the unveiling of Samsung's latest flagship device, the S22, as the vendor aims to maintain its position in the UK market as a strong player in the favoured duopoly.
With Samsung leading the way in form- factor innovation, it won't be surprising if other disruptive brands look to flex their muscles in their respective R&D departments to show the world what they're capable of and what the future of handset manufacturing looks like – while handset cameras and sensors, combined with clever software, will continue to push boundaries.
While the UK hasn't been the quickest to adopt 5G, uptake will no doubt accelerate in 2022 compared to previous years as the technology slowly begins to move towards being the norm and UK consumers are more connected to their electricals than ever before.
However, we'll see the biggest leaps in 5G coming from the B2B segment, with organisations starting to really capitalise on the technology as we move into a new world and new industrial revolution.
As UK consumers continue to demand more from their network providers, brands will have no choice but to offer new and creative value-adds to their customers to maintain momentum and relevancy, leading to customer retention.
These are likely to come in the form of creative and clever partnerships rather than a simple race to the bottom on price.
There will be a continued global effort from both organisations and consumers to become greener and more conscious; as a result, we'll likely see a bigger rise in recycling and trade-in initiatives than in previous years.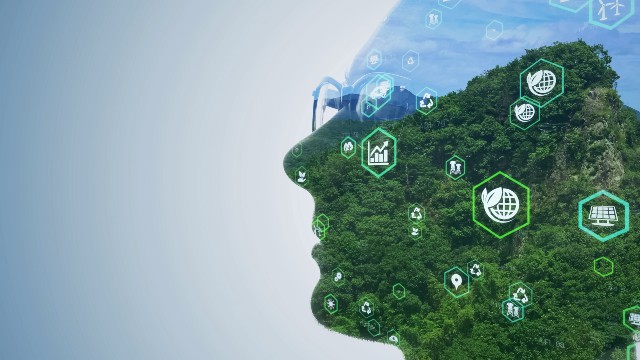 ---
Russ Ernst, EVP, products and technology, Blancco
As we move into 2022, device trade-ins show no sign of slowing. Carriers and operators will continue to pursue aggressive marketing tactics and buyback schemes – something that peaked again last autumn, with AT&T offering a staggering $1,000 off the iPhone 13 with qualifying trade-ins.
One driver for this is an appetite to upgrade to 5G devices, with the technology impelling the upgrade cycle as enterprises and individuals become increasingly reliant on their mobile to support the flexible-work model and for faster data transmission and use in remote settings.
Carriers and operators will also maintain attractive buyback offers to meet with continuously growing secondary-market demand, but also to help meet supply-chain challenges. Some OEMs face shortages in materials, so expect trade-ins to prop up those businesses as they look to harvest materials for reuse in the manufacture of new smartphones.
---
Sarah Edge, sales director UK and Ireland, SOTI
As we move into 2022, the use of IoT and mobile services is rising exponentially, and businesses must ensure that their infrastructure is prepared.
As networks grow to connect billions of devices, there is a possibility that centralised systems will turn into bottlenecks. These systems will require huge investments, both financially and technologically, to ensure that data is handled efficiently, with many businesses relying on valuable insights to streamline their operational processes and increase their return on investment.
For enterprises, the challenge is how to efficiently manage multiple IoT devices across large geographical areas. Simply keeping track of huge amounts of data being generated from devices in a range of different locations and from an assortment of vendors is already a serious issue, and is likely to be the biggest IoT challenge faced by IT departments this year.
Enterprises need to have one integrated device-management strategy to run their IoT ecosystem as simply as possible and have full visibility of every single end point. This will enable enterprises to maximise the value of the data collected, while ensuring that security is still a top priority.
The onus is on businesses to effectively operate multiple IoT devices as this technology increasingly becomes a lifeline to industries such as retail, healthcare, transportation and logistics.
In a post-pandemic world, ongoing digitalisation is key to efficient mobility operations, and more companies will implement IoT automation into their business models to obtain a data-driven understanding of operations.
Organisations that have an effective business-mobility strategy and can integrate operations with their IoT infrastructure will inevitably overtake the competition.
---
Shez Cheema, CEO, Tela Technology
We expect to see further developments in machine learning and AI in 2022, as well as further emphasis on cybersecurity as a result.
SOGEA [single-order generic Ethernet access] is starting to gain momentum, as business will be able to avail themselves of VDSL technology. With the balance of business operations having shifted to a focus on flexible working, emphasis will now lie on developing newer technologies.
AI engineering developments will continue to push the boundaries of what's possible, while software and hardware will have the ability to make decisions more quickly and accurately than ever before – with increased open-source availability to design and implement data-rich portals.
Additionally, cloud platforms like Azure allow businesses to build new application architectures that are resilient and agile, enabling rapid response and scalability with changing demand.
We'll also see companies taking a wider view to protect their lifeblood – data – and demonstrate that they have proper cybersecurity accreditations and protection to coincide with the new technologies being implemented.
---
Simon Fabb, director, Lease Group
Following the themes of 2021, hybrid working will be at the heart of how businesses operate, but with more mobilisation as events and external meetings resume.
This means that IT managers will have more to consider than ever when it comes to equipping teams and ensuring that company information is secure.
ISDN 'stop-sell' will come into effect for more exchanges and, coupled with hybrid working, that means 2022 will be a big year for VoIP sales – with a mobile-first approach.
Increased mobilisation, security and mobile device management provide revenue opportunities for dealers, and I anticipate that the average mobile spend will increase as businesses look to deploy devices with the capacity and processing power to deliver on these solutions.
---
Tommi Uitto, president of mobile networks, Nokia
Despite another year of ongoing disruption and uncertainty, mobile network operators have continued to expand their 5G footprints – with coverage set to continue being built out at full speed throughout 2022.
Population and geographic coverage will improve fast. More and more operating licences will be awarded, as there are still countries whose regulators have not yet awarded 5G licences.
We will also see a greater push for defining 5G-Advanced technology, developing the fifth generation to its fullest capabilities.
This development will look to expand connectivity by enabling service providers to enhance their networks in four dimensions: experience, expansion, extension and operational excellence. Albeit not due until 2024, there is no doubt it will capture the imagination of the telecoms industry in our nearer-term future.
5G-Advanced will also lay the groundwork for the sixth generation, helping make important use cases and technological improvements possible, but operators have a lot to answer beforehand.
They must consider how their networks will evolve to handle the longer-term impact of drivers like human augmentation (increasingly immersive experiences and enhanced human-computer interfaces) and digital-physical fusion (connecting every physical thing that makes sense to connect digitally).
And it doesn't stop there: MNOs will also need to embrace both performance and energy efficiency, and keep finding ways to provide scalable mobile network coverage and capacity to outpace current demand. That will be a critical priority this year.