Mobile News gathers the views from observers on the operator joining the 5G party
O2 has become the last of the UK's 'big four' operators to launch 5G commercially, debuting its service on October 17.
The service was first introduced in six locations: London, Cardiff, Belfast, Edinburgh and Leeds, plus Slough, the site of O2's UK headquarters.
Despite being last to the party, O2 has lofty ambitions for its 5G service, with plans to expand its reach to 20 cities by the end of this year and 50 by next summer.
O2 has followed other operators by opting against charging a premium for the service, and will also provide 5G customers with unlimited data.
Although 5G has been the big buzzword of this year, with EE and Vodafone hosting big events to switch on the service, O2's launch was a much quieter affair.
The operator opted to hold its event in its own store at the O2 Arena, where it was attended by partners of the dealers, as well as analysts and members of the press.
Attending the launch, Mobile News gathered the views from those in the industry on O2's service and whether the operator has gained any advantage by deploying 5G later than its rivals.
Dealers
Barclay Communications founder and managing director Britt Megahey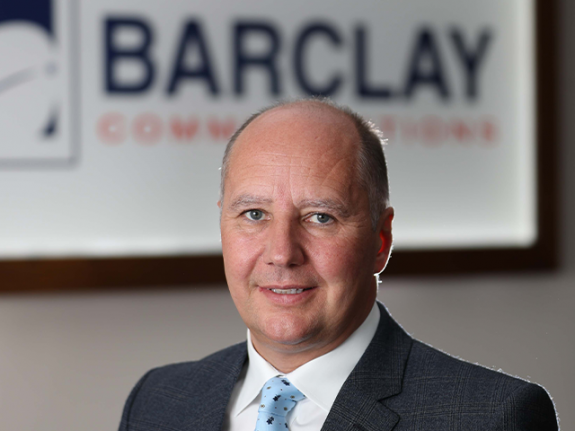 5G has us extremely excited about the possibilities and opportunities it will create, but more so the solutions it will deliver.
O2 gave an in-depth discussion at a partner event earlier this year about its rollout, why the service is being launched and its goals in its approach and delivery.
Some of the insight focused on being not first but the best, and I like this approach. The clear vision for the operator's 5G rollout was to improve on the 4G one several years ago, and so far I've been very impressed in this respect.
The company's communication has been excellent internally, while its goal to be the best shows determination and its delivery so far has been strong.
It helps for us that it has a real focus on Northern Ireland because while we do business across the UK, a large proportion of our base is located there. O2 has a determined approach to connecting the nation, with Northern Ireland recently receiving investment of £1.5 million for improving network coverage across 17 locations and Belfast being one of the first major cities to benefit from the 5G rollout.
O2 has led with some innovating consumer partnerships. I would certainly like to see that approach for business, and I believe there is an appetite for there to be more very soon.
The One Point managing director Martin Lauer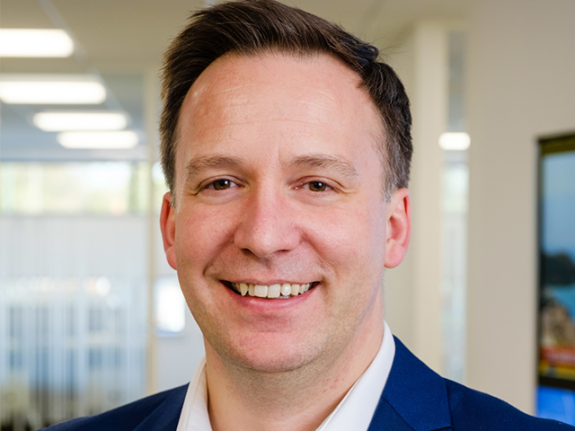 I have been to launch events with O2, where UK CEO Mark Evans has been keen to express the huge opportunity 5G has to offer businesses and how O2 has been working with leading FTSE 100 companies to help them understand this.
With the 5G test bed already available to test at the O2 for so long, these events have been held there. Mark has explained that O2 is keen to remain honest about the technology's capability and availability, and manage expectations. Already, we are hearing of customers being unhappy with EE's 5G capability in terms of action versus promise; O2 seems to have been sensible and honest, and as a result will win the war.
I think that the company has huge ambitions with regard to 5G – holding these from the outset when it gained its spectrum and renewing its mast rollout relationship with Vodafone. This will mean depth and speed for the service.
All I am hearing from our channel are 'Why 5G?' stories and discussions on the business benefits of the technology, and I know that O2 has huge ambitions to grow in the SME, corporate and public sectors. We've had a lot of interest from our customers in 5G, but some are still just asking for great 4G from their operators. We see our role at The One Point as explaining the options, capabilities, coverage and benefits of the technology – and that it's not just about faster, faster, faster.
Vivio CEO James Wright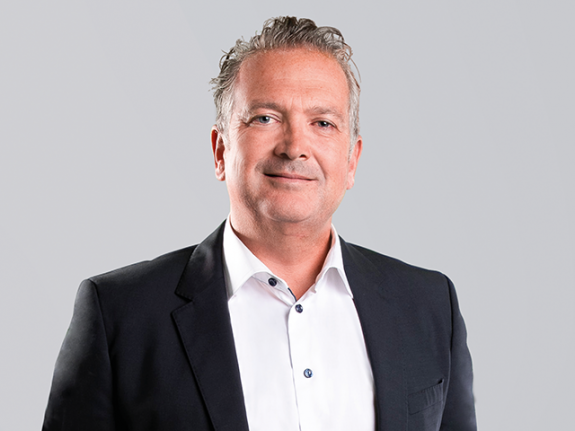 O2 has always put customer experience at the forefront of everything it does, and it's clear that the company wants to get 5G right. The low-key launch is a sensible approach considering there are very few 5G devices available at present. O2 isn't making the mistake of setting expectations too high and is doing it in a considered way to ensure that it doesn't oversell the customer experience.
O2 is definitely innovative when it comes to new technology – which I think it has to be to stay ahead of the curve, particularly when it comes to delivering the full customer experience.
The company has also been great at providing us with details that we can pass on to our O2 clients, whether it's information to do with customer queries or updates on coverage.
The delayed launch makes no difference at present due to the lack of 5G-enabled devices. It would be interesting to see the movement once Apple releases its first 5G-enabled device, but this is unlikely to be until next year. It's almost like getting an early release of a Tesla and not being able to charge it anywhere – meaning you won't be able to reap the full benefits.
One Connectivity managing director Paul Stevenson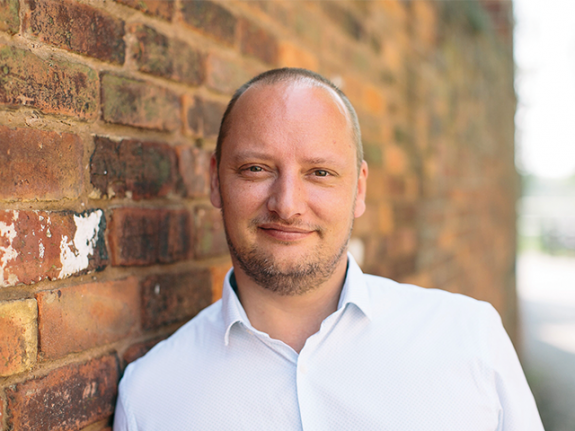 The launch was a lot more low-key than those of O2's rivals, with EE, Vodafone and Three already giving customers better speeds.
However, O2 has already released a range of competitive tariffs that cost no more than for 4G. The operator's rollout began with six locations to start with, followed by a further 14 planned by the end of the year.
One Connectivity currently connects our O2 offerings through Plan.com, which provides detailed and thorough communications, with our team always fully up to speed with the latest news.
Customers that have upgraded their mobile device to a 5G phone and tariff will be getting increased coverage and enjoying the speeds that the technology offers.
Analysts 
CCS Insight director for consumer and connectivity Kester Mann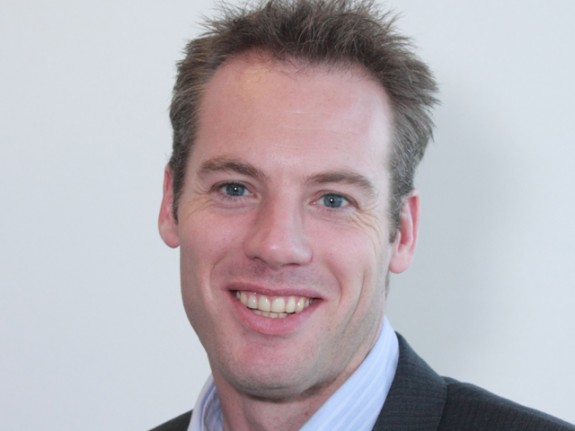 O2 was never going to be get sucked into the race to be first that seemed to preoccupy EE and Vodafone earlier in the year, so a more understated launch was unsurprising. O2 had always maintained that it would only launch 5G when it felt it was the right time for its customers.
Being last to do so in the UK does not mean that O2 is unambitious. Indeed, it has pretty bold network expansion plans to reach 50 towns and cities by next summer. Further, the gap between first to launch [EE] and fourth [O2] is less than five months, a tiny amount of time in relation to the marathon 5G journey that lies ahead.
O2 is right to focus strongly on the enterprise opportunity. The consumer launch may have grabbed the headlines, but 5G's greatest impact will eventually come from businesses. In this sense, O2 is rightly pursuing partnerships with organisations in both the public and private sectors.
Being later to launch has advantages and disadvantages, as O2 has been able to monitor the go-to-market strategies of its rivals and tailor its initial offerings in response. The downside is that some consumers will have already made an early association between 5G and those operators that have gone early.
IDC EMEA research manager Marta Pinto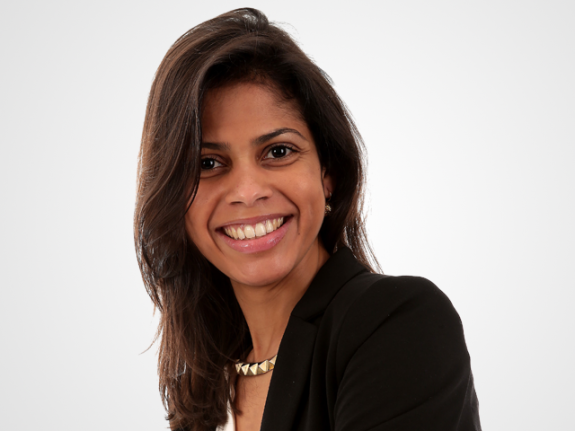 Almost half a year has passed since the first European carrier launched a 5G service. Various brands have announced 5G enabled devices across several price points, but the numbers show that it is a slow upgrade compared to 4G rollouts.
With little infrastructure prepared for a pervasive and smooth experience, being last to announce a 5G service is not a major concern: O2 is still in time to present its offering and take its share in this market.
In this early stage, companies are testing business models and market acceptance. While Vodafone announced unlimited consumption and the first 5G roaming services, EE offers seven different devices, the promise of a fast rollout and launched at a premium price that almost none of the other providers are charging.
By waiting a few months, O2 gained some market knowledge that it can use as a benchmark and take some of the lessons of the first entrants. The key factor is being able to place a different offering without having to invest in the initial need to create awareness and a buzz around the new technology.
PP Foresight analyst Paolo Pescatore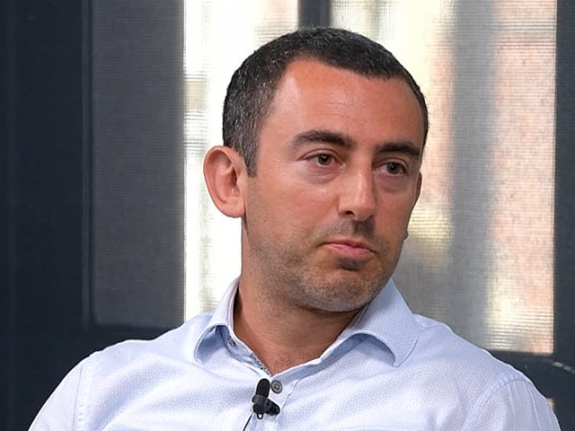 It's great for UK businesses, with all providers having now launched 5G services. Early movers have not gained an advantage, in stark contrast to 4G. It's hard to sell a service that is not widely available at a premium, and the only real benefit is bragging rights about being first.
However, the move by operators to unlimited services so quickly is a worry. This is a challenge for all and poses considerable financial pressures given the further investment needed to acquire spectrum and build a 5G network. The key will be who can make money from their services: this is where the opportunity lies to differentiate and, in particular, to focus on enterprises and specific verticals.
Those segments will help O2 stand out, as the operator has been working closely with numerous companies and 5G is set to radically transform businesses.
Custom plans along with O2's Priority offers are important features that resonate with the operator's subscribers and will be paramount in maintaining its customer-centric leadership in the UK. Expect content to feature more prominently in the future as O2 seeks to broaden its Priority service.
Next year will be a big one for 5G as the service becomes more available ahead of the new iPhone. More devices will support 5G and that will help raise awareness of the service.