There have been huge strides in fixed mobile convergence. Are you up-to-date with what's on offer?
The term 'convergence' has made a resurgence of late in the industry. That's with good reason, as increasing levels of connectivity lead telcos to seek to tie in customers across broadband, landline and mobile.
"I think the holy grail is a scenario whereby people walking along the street are oblivious to what actual technology they're using to connect their devices. It's a tough one to achieve," says CCS Insight director of consumer and connectivity Kester Mann.
"You need that strong connectivity and seamlessness for the hand-off from one technology to another; you go from cell site to cell site or tech to tech or indoors and outdoors, and it's not easy to achieve."
Convergence crops up in both consumer and business telecoms, but isn't particularly novel in either space. For consumers, the term refers to the decline of 'pure-play' standalone connectivity from operators and providers, replaced by combined services that encourage customer stickiness and reduce the costs of selling products separately.
For the B2B sector, convergence is all about seamless communication and eliminating
the dividing lines between desk phones and mobiles.
Bundled services
As revenue growth slows, telcos are looking to provide bundled services that tie in
users by giving them cross-platform benefits.
Virgin is an obvious front runner in this regard, and has been joined by Sky. Those two companies have benefited from being able to add MVNOs to their pre-existing broadband and landline offerings.
BT's Halo service, which the company launched last November, is another entry in the converged market. An upgrade to its BT Plus proposition, Halo seeks to offer guaranteed wall-to-wall WiFi coverage and allows unlimited mobile data use if home broadband goes down.
CCS Insight has predicted that by 2022, an operator will stop selling standalone fixed-line and mobile services to new customers in favour of a service that comes with at least two from its broadband, mobile and TV services as standard.
Mann says: "It's fair to say people think of mobile, WiFi and fixed as different propositions. Tariffing is a place to start to combine them, whereby if a telco can offer everything unlimited across the three, then at least customers don't need to worry about what their speeds are across mobile and fixed – particularly with fibre rolling out. But there's a lot to do on the deployment side."
Streaming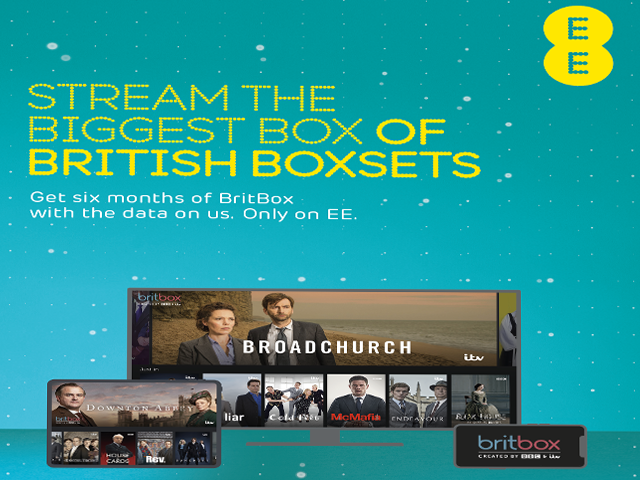 For MNOs that don't have fixed-line services, convergence takes on another meaning – referring to wrapping together their services with those of media providers in mobile tariffs.
Every major UK mobile player is now involved in this activity to some degree. It usually involves offering streaming services as an added bonus or for use without eating up a customer's data allowance. EE's recent partnership with BritBox is a good example of this approach."BT got into mobile properly by buying EE – that changed the ability for it to cross-sell fixed broadband into mobile and vice versa," says GSMA Intelligence head of research Tim Hatt."
Now, of course, its chief competitor Sky has an MVNO business, which has been quite successful."
He adds: "With the convergence of sectors, BT and Sky, and Vodafone, Three and O2 on the mobile side are really making media content a central part of their proposition.
"Vodafone is experimenting with Hatch [the games streaming service] and O2 has Priority Moments; EE and Sky are more structurally converged and are trying to cross-sell their mobile businesses."
Propositions 
While consumer convergence means bundling propositions into a single package, on the business side it refers to increasing the seamlessness of communications. This, in turn, drives efficiency and time-saving, which then leads to reduced costs.
Fixed-mobile convergence (FMC) combines the landline and mobile systems of a
business under one roof, ultimately aiming to extract the full benefit from eliminating the boundaries between landline and mobile.
Businesses with such services can have a single number for their entire enterprise and organise a hierarchy of importance for it. If someone is unable to take the call, it bounces to the next person. The technology can also be implemented so that one number works for multiple devices at the same time, increasing the likelihood of connecting with someone at the business.
While such technology is relatively mature in telecoms, it is currently seeing growth
due to the increased prevalence of mobile and remote workers, as well as a growing trend towards the concept of 'bring your own device' among employees. Variants exist for businesses ranging from SMEs to large private and public sector outfits.
In the UK, Vodafone and BT are at the forefront of this activity. Vodafone's OneNet proposition, which has been around for over a decade, serves more than five million customers across 14 territories worldwide. The service is network-based, enabling customers to assign a single contact number for multiple fixed and mobile devices.
Vodafone Business head of portfolio strategy for unified communications and connectivity Alex Connors says the service is on track for consistent 10 per cent growth year-on-year, and is probably the largest in the world.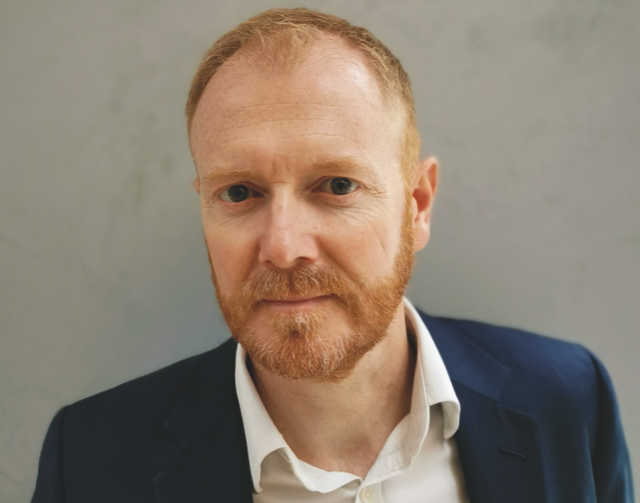 "No one has the breadth of footprint across FMC that Vodafone has," he says. "Even though we're often talking about SMEs and smaller customers, they can still have a pan- European or international footprint, so for them to be able to rely on a single provider to deliver the same service across multiple countries is very valuable."
BT's One Phone service, which launched in 2014 and for which the company would not disclose customer numbers, is similar to that of Vodafone.
BT also has 4G Assure broadband for SMEs – launched in 2018, this provides a 4G network as a backup for fixed-line broadband, and switches over to it automatically if the fixed-line connection is interrupted. Gamma also offers an FMC solution, Gamma Connect, but did not respond to Mobile News for comment for this piece.
Platforms
Justin Hamilton-Martin is the UK sales director for Centile, which makes FMC platforms for businesses. He believes that FMC flexibility can go even further than the most popular offerings currently do.
Unlike Vodafone or BT, Centile's offering is a network-agnostic service for its users, but it uses its relationship with French telco and Mobile Virtual Network Enabler Transatel to
route everyone in a business group through the same network.
This makes Centile's FMC 'native', as it uses the GSM network, as opposed to 'over-the-top'
(OTT) services which use internet instead of a mobile network and are generally considered less reliable.
Vodafone's and BT's services are also native, but require access to their respective networks, unlike Centile.
Availability 
On Centile's system, which is an app and web portal that integrates into a phone's contacts list, calls can be routed to 'hunt groups' of company employees (for example, board members), and different outbound numbers come from individual employees based on their availability, such as an office DDI when available for work, or a mobile number when at home or making a personal call.
This way, the number doesn't represent the physical device making the call, but a call-line identity (CLI) that signifies what the caller's status is – however, all calls to go to and from the same device and there is a single voicemail for each employee.
Centile's system can also automatically enable and disable call recording depending on whether or not the caller's CLI is work- based or not. Hamilton-Martin says Centile currently has around 50,000 UK customers.
Despite these various offerings, Hatt says that the technology is a "niche area".
While he recognises that a growth of mobile workers would merit the growth of a unified communications platform, OTT services like Google Hangouts and Skype already provide a similar level of integration.
"It's more about having a set of credentials for a person that applies across a Skype account and a mobile account and being able to link those – that is certainly becoming more common and that reflects partly the home working trend," added Hatt.
Opportunity
However, Hamilton-Martin thinks there's great opportunity for growth: "I think market awareness is still a big issue. If you start dialling from your mobile phone and it presents your office or home number as the outgoing number, that surprises people.
"If I go on holiday, then as soon as I enable that holiday mode or PA mode then that call will first be diverted to go to that PA before it goes to my mobile. That control or capability is not known about by many organisations or individuals in the UK."
He believes that the UK is only at the start of a growth curve when it comes to FMC adoption; Nordic countries have been much more receptive to FMC, partly through increased cloud adoption. Centile provides its services to 90 per cent of the business customers of Finland's largest operator, Elisa, including a company with 25,000 members of staff.
At a talk at the BT Tower in November last year, Hamilton-Martin expanded on this: "The fixed-line networks are a bit shaky in those countries, it's tricky to lay broadband everywhere, so mobile is significant – it's accelerating growth in this."
More cloud adoption and 5G availability will drive UK adoption, he believes.
Simplicity 
While the underlying technology can be a head-scratcher to understand, it's the simplicity for the users that makes business FMC so appealing. "It removes the need to deal with multiple suppliers, and from a billing perspective it gives you a single payment at the end of each month for effectively three or more different services," says Connors.
"There's also the commercial benefit of having that from a single supplier; it could be more cost-effective for a customer to take that as a single package."
Hamilton-Martin agrees:  "You get unification of call logging, recording and billing in the same place, a single voicemail, and true visibility of availability. It can be as simple or complicated as the user wants it – that's the beauty of it, it doesn't have to be a big complicated system, but it can be very advanced for larger businesses if they want it.
"Even though this is one of the most complex areas of the marketplace, it can really simplify the life of the user. Because at the end of the day, everything is either to save money for the customer by saving time, or help them make more money, and increasing contact-ability does that. That's what it boils down to."