After seven years dominating the French market for restored iPhones, Remade is preparing to stake a claim to the UKs booming second-life sector and has hired the man who launched WileyFox for the job
With a career in mobile spanning 25 years, Nick Muir has been a perennial figure in the technology industry.
He has served as the former GM of Motorola UK and Ireland where he was tasked with piloting the European change management programme and delivered record sales results.
He also served as the CEO of tech start- up Wileyfox which had a three-year run of selling high-spec, low-price Android devices before the money ran out in 2018.
Muir's latest venture is with French company Remade, which restores used iPhones to as-new condition. Remade was acquired in January by UK electronics and parts wholesaler Fourth Wave Technology.
Remade was set up by entrepreneur Matthieu Millet. It is head-quartered in Poilley and claims to be the only smartphone re-manufacturer in Europe with its own R&D and re-manufacturing facility. The company was set up seven years ago in 2013 and employs 120 people.
Remade pioneered the second-life iPhone industry in France, supplying A++ grade iPhones sourved from suppliers around the world, from wholesalers, operators, retailers and auctions and selling them to carriers, retailers and distributors.
It is on the steering committees of a number of Europe-wide and French government initiatives alongside Apple and Samsung, and including ones led by the French Alliance of Digital Industries and the National Institute of the Circular Economy.
With the refurbished smartphone market forecast to reach 333 million units and $16 billion globally by 2023, Remade has enlisted Muir to spearhead its international expansion ahead of a UK launch.
The company says it is in a prime position to capitalise on the growing trend for repair and reuse with an annual capacity of up to 700,000 units.
Remade's strategy involves a five-point, growth accelerating plan. This is driving product quality across the second-life sector, delivering customer service and after sales support commensurate with a tier one electronics manufacturer selling brand new devices, working closely with carriers, distributors, and retailers to build a circular economy around increased revenue per handset, countering the stigma of owning a pre-owned and enabling wider iPhone affordability.
Why did you take this role?
I had seen them at Mobile World Congress. The products looked fantastically well- finished. I have a particular obsession with consumer experience and everything about
the brand spoke of offering great consumer experience. I am also interested in the circular economy. Remade fits very well into all of those three things.
Has the pandemic affected launch plans?
It's tough. The production facility is in Northern France and France is one to two weeks ahead of the UK on the coronavirus curve. A lock down has been in place there for two weeks longer than it has in the UK.
There is voluntary attendance during the pandemic for but it is very important for us that we look after our staff. If we can keep the facility open and keep the basic operations ticking over then that is something we should do. It has slowed down our expansion programme quite a bit.
The one thing that has to remain consistent is the quality aspect. Quality is our number one priority in any marketplace where we do business. It is important to not allow quality to suffer because that will impact both our channel partners and the consumers, And this is not acceptable.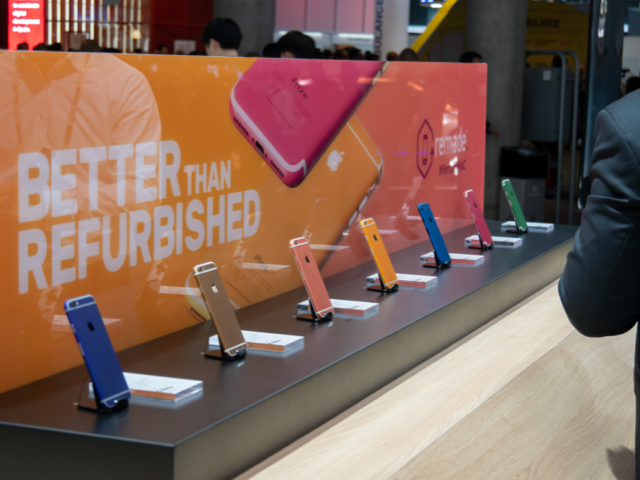 How does Remade assure quality consistence? 
Quality comes from different things. Top of this are the components. We only use the highest quality components. Our handset review and quality control processes consist of 34 hardware and software tests. Our industrialised remanufacturing process ensures every iPhone leaves our premises clean, secure, safe and ready to use, and equivalent to a grade A+ product.
The other aspect is our re-manufacturing process which has a reputation for its rigour and consistency. We check every single part of the phone to the point where we actually re-manufacture, hence the name Remade. We don't refurbish.
We ensure batteries are full capacity, that the screens and bodies are perfect. We look at the device on a very holistic level before putting it all back together again. Its updated with the latest software and packaged into a quality box with accessories all backed by a 12-month warranty.
We're looking at extending that to 18 and 24 months. So we believe in our process and our product and it performs very well in the marketplace.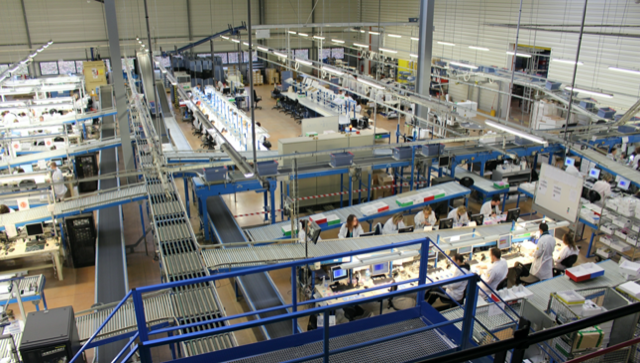 How do you see the used market growing? 
The market for second life iPhone models is set to grow with circa two million units forecasted by CCS Insight in the UK in 2020. The market is expected to hit three million in 2021 as key players like Remade counter the stigma of owning a pre-owned mobile.
Everyone else is offering different grades for the same product. You look at some websites and retailers and have to try and discover the definition of a particular grade to get an idea of what to expect. I don't think that's acceptable. We need to offer very clear and unambiguous grading levels. It also seems to me that product is available sporadically.
There is no regularity of supply in the marketplace. This stops tier-one retailers from taking this particular used phone proposition forward. You can't create a tariff to go with a product whose availability is going to be inconsistent.
We pride ourselves on providing quantity and a consistent product. When we produce 5,000 iPhone 7's they are going to all look and feel the same. This which makes easier for the consumer to understand what to expect and for the channel to sell to them.
Is this job like your other roles?
Every role is different. But there are several similarities. The market has moved on
a great deal since my days at Motorola. However, some truisms remain. And that is the market is always looking for value.
At Motorola, we created new handsets in different segments of the market.
The need to do that is still clear.
Also clear is agility and not being weighed down by any financial burdens and being
able to quickly change direction when required.
At WileyFox, I was brought on to lead from the ground up. I created a brand and a proposition and moulded the organisation accordingly. We won numerous awards a few months after starting the business including the Best Challenger Manufacturer in 2016 at the Mobile News Awards. We stayed at the top of our chosen sales charts for some time, most notably with Amazon. I'm still incredibly proud of it.
There are parallels between the two roles such as the idea of a unified vision, a clear long-term business strategy, with agility and low-cost at the heart of what we do. The ability to have a fast turnover is critical, all of this is wrapped up into this idea of the consumer first.
What are Remade's UK aspirations? 
We have no specific targets but intend to achieve significant market share in our first 12 months in the UK. Remade has done a fantastic job in the French home market. It has many tier-one customers and relationships with retailers in France. For the business to fulfil its potential overseas growth is critical.
We're in the process of working through both our distribution and channel partners. We aim to create an aura of certainty for consumers and our sales channels.And we take carbon footprint and environmental credentials very seriously.
We are working with the EU, the French government and the likes of Samsung and Apple to reduce the environmental impact of mobile devices. We support any claims with demonstrable and positive action within the idea of a circular economy.
Remade is all about reducing waste and pollution and giving existing products a second and third life with a consistent disposable policy.
We are consistently making improvements and some of these will appear in the marketplace very shortly. People don't want a second-hand product.
They want fantastic quality at the right price offering the right experience. That's what we're here to do.