Having launched last October, Nxt2Nu has identified a niche in the increasingly busy and competitive refurbished market, from where it is bidding to change perceptions about second-hand devices
The refurbished smartphone market has been booming for the past few years, with more and more companies entering the market.
These include companies that distribute such handsets to their partners or the B2B channel, and those that sell direct to consumers or even on the high street.
IDC projects that this market will be worth £6.6 billion to the UK alone by 2024.
One brand with strong ambitions to secure a chunk of this flourishing market is Nxt2Nu, a company that only launched its refurbished business last October.
Changing perceptions
The man behind Nxt2Nu is Sunny Ratnam, who says the Wimborne- based company is aiming to change the way people perceive what a refurbished smartphone is – with the firm only selling "pristine" devices.
"We got into this market to try and drive change in what refurbished phones should be," says Ratnam.
There are a number of motivations for this, he says, including the desire to build trust, tackle unreliable warranties and grading systems, and reduce environmental impact.
Formerly of Bullitt Group, Jabra and Data Select, to name a few, Ratnam decided in 2017 to set up his own company after working in a variety of different roles during his distinguished telecoms career.
Ratnam initially set up consultancy and sales agency GTM Europe that August. Since then, he has founded three other companies – namely, Instant Access Europe which specialises in next-generation distribution; Automated Commerce Exchange, which focuses on automation and software-as-a- service (SaaS); and the aforementioned refurbished brand Nxt2Nu.
Homing in on Nxt2Nu, Ratnam established the brand and brought in his long-time friend and former colleague Martijn Van Den Hout.
Nxt2Nu is solely focused on serving the channel, with its customer base comprising B2B resellers, independent retailers and online resellers.
Van Den Hout, who has worked with Ratnam a number of times during his career, including at Jabra and Bullitt Group – and even had him as best man at his wedding – was persuaded to join the venture after a day at the beach and some beers.
"I had just been made redundant during the start of the pandemic and met up with Sunny at the beach. We had a few beers and he talked me through his vision – and before I knew it, I was on board!" says Van Den Hout.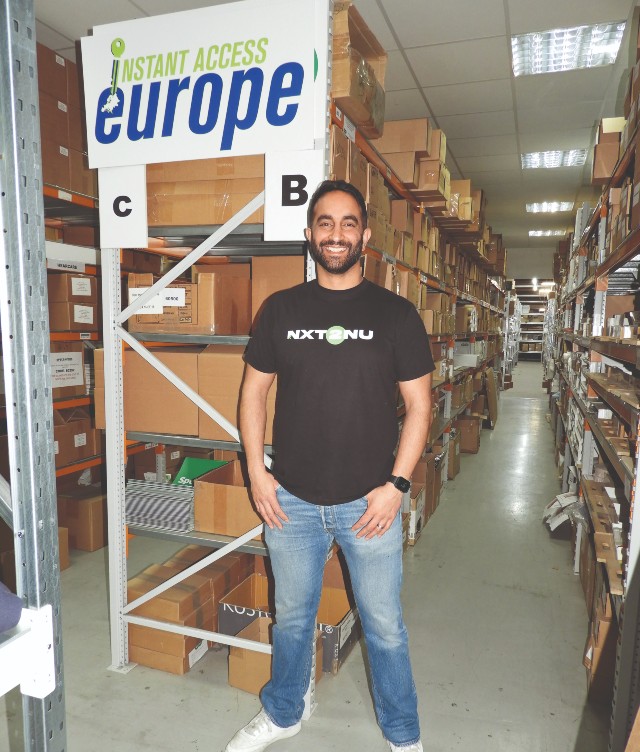 Different experience
The motivation for launching the refurbished brand was to do with Ratnam's desire to deliver a different experience in that segment – and Nxt2Nu is a pivotal part of his thinking for the future.
"The refurbished device industry should be the fastest-growing mobile segment," says Ratnam.
"It's certainly the most exciting, in my opinion. But it's also full of people who know this, cut corners and make a quick buck – and who are not looking long- term at this."
Ratnam and Van Den Hout have identified a gap in the market between brand new and graded devices, with the "pristine" handsets offered by Nxt2Nu being in the middle of this.
The firm gets smartphones in from a supplier that it wouldn't identify, but only accepts devices that look brand new – meaning those with any blemishes or scratches will not be taken.
"We managed to find a big company that has access to 30,000 devices a month, all of which are pristine," says Ratnam. "But this company doesn't have the same appetite as us to do what we do, which is to badge these phones and service-wrap them as our own.
"We can deliver sustainability of supply, consistency and quality. As I said, we only do pristine, which means no blemishes or scratches: the phones have to look brand new!"
Building trust is key to the business being successful, he adds, saying that the market will boom once this fully develops.
"At Nxt2Nu, we think we've found a gap in the market between new and graded," says Ratnam. "This has opened up an area for companies that wanted to work in this market before but couldn't trust it."
At home
Although neither Ratnam nor Van Den Hout are from the south of the country – the former originally from the Midlands and the latter from the Netherlands – the pair have made themselves at home in the Dorset town where the business is located.
"We like it down here," says Van Den Hout. "It's a great place to have a business, and although it might take a bit longer to drive to and from other places for meetings, we're more than happy to be down here."
Ratnam, meanwhile, is quick to remind me that the south coast has a strong footprint. He notes the likes of Kondor and Hugh Symons, which was taken over by Brightpoint, having a history down here.
"There's a lot more down here than you think," he says. "There are quite a lot of ex- industry or current industry people down this way because of Kondor and Brightpoint from years gone by."
He does, however, highlight that Nxt2Nu is planning to open a base in a more central location in the UK to maximise opportunities for quicker deliveries.
"From a business point of view, there will not only be a base here, but also across the country, because we're looking for later cut-off times," said Ratnam.
"The closer you get to the centre of the country, the longer you can leave it for a customer to get next-day delivery – and that's a big thing for us."
Devices
As for mobile devices, Nxt2Nu currently focuses on handsets including the iPhone 8, SE, XR and 11, and the Samsung Galaxy S9 and S10.
Ratnam says that Nxt2Nu is hoping to increase this range, but only if there's a guaranteed supply.
"At the moment, we have a core range of six phones, but if a phone isn't going to update [software-wise] within the next two years, we won't look to range it any more. We recently dropped the iPhone 7 from the line-up, for example.
"Also, if we can't get a consistent supply we won't range it, which is the case with the iPhone 12."
Beyond smartphones, the company also sells iPads, although it doesn't do this under the Nxt2Nu brand because they come in graded as As or Bs through another company.
Ratnam says the firm will look to add AirPods to its portfolio of products soon, along with laptops.
"We've always said this market [laptops] is a market that we're going to get into, plus it's one that our customers want. We're just trying to find the right partner.
"Laptops are something we have experience with, as we used to deal with them in our past career. The rise of remote working and the green element of refurbished laptops makes sense for us."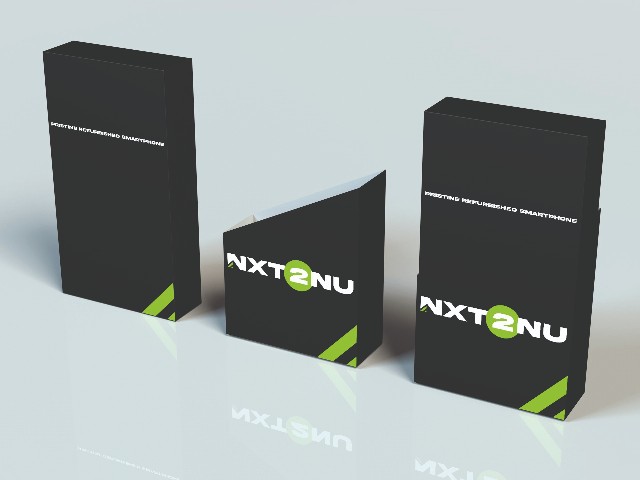 Customer service
An area in which Nxt2Nu looks to be different to its competitors is in its approach to customer services.
Ratnam speaks extensively about the importance of providing customers with an experience that goes against perceptions about buying refurbished products.
The firm offers a six-month device swap- out for customers if any of its phones are faulty. This service sees Nxt2Nu send out a new pristine smartphone within 24 hours, while the faulty one is sent back.
"Once again, this helps us to build a lot of trust between us and the partners we sell these smartphones to," says Van Den Hout. "We really trust that we have the right product, and that's why we offer this service."
The issue of warranty is another bugbear for Ratnam, who is adamant that a phone's warranty should start once the customer has purchased it and not when Nxt2Nu buys it from its suppliers.
This has led to Nxt2Nu offering a 12-month warranty with each handset, but only once the phone has been sold by itself.
"We've seen how unreliable the warranty is in the industry," says Ratnam. "When we used to buy refurbished devices, we were told the warranty starts when we buy the phone and not when we sell it, which was ridiculous.
"That doesn't compute with me, and the consumer has to have at least a 12-month warranty. It will leave us exposed with consumers if the phone is sold three months after we buy it, for example, but we feel like this is the right thing to do."
Grading 
Like any other, the refurbished market is not free of challenges, with one particular grey area around grading.
There's no set grading framework for refurbished companies to follow, with many opting for letters between A to C, while others use words such as 'like new' or even a number-based system.
It's this lack of clarity that can cause confusion and provide a challenge for the industry as a whole, says Ratnam, who says a universal grading system might help to resolve this.
"It will make it harder for people to get involved, but I don't think that's necessarily a bad thing," he says.
"I think it will increase the trust in refurbished devices.
"Even though we sell fully pristine devices, there are going to be people that are quite comfortable having one that isn't fully pristine, as long as the price works for them. If customers don't know what they're getting, then there's going to be a problem."
Another challenge is around getting people to change their mindset towards buying refurbished products, says Van Den Hout.
"I think the way we approach this is to try and address the reasons people don't buy refurbished. We want to counterattack these worries and deliver against it," he says.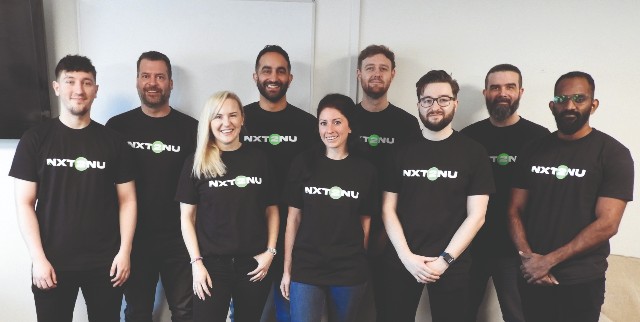 Positive feeling
Both are confident for the future, despite the backdrop of a difficult economy as the world comes out of a pandemic and watches on anxiously at events in Ukraine.
And although Ratnam didn't give any financial targets that the firm is looking to achieve in the coming months and years, he believes that the opportunity to succeed has never been so good – with refurbished phones ideal for people who want to both save money and do their bit for the environment.
"In a way, the pandemic was one of the best things that could happen for this business, although I'd rather it didn't happen at all, of course," says Ratnam.
"There's going to be a knock-on effect on the economy, with people wanting to save money more than ever. And although people might not fundamentally change what they do, little things such as buying refurbished smartphones will make a difference."
As for the idea that this is becoming a crowded market with lots of competition between different players, the pair feel there is room for them to coexist.
"There's so much growth in the refurbished industry, there's enough room for everyone," says Van Den Hout.
Ratnam agrees, saying that the competition pushes Nxt2Nu to strive for better and move the market onwards.
"It keeps you on your toes and it's good to be challenged, as you can't afford to rest on your laurels," he says.
"To me, I think we do something different to everyone else, and we're confident we can consistently deliver great service for our customers and partners."