With mobile insurance on the rise, Pier Insurance's Toby Stubbington sees big opportunities ahead for the insurance specialists, as customer awareness grows amid rising handset costs
The mobile insurance industry is estimated to be worth £12.95 billion in 2019, according to Finaccord predictions from last year.
Until now, 'insurance' has often sounded like merely an optional extra service for smartphones that customers would sigh at and say 'no thanks'.
But the numbers don't lie, with Finaccord's figures revealing that the proportion of people taking up mobile insurance plans has soared from just three per cent to 28 per cent over the past 10 years.
So it seems like an industry on the up – and with smartphones and gadgets becoming increasingly expensive and customers buying handsets less regularly, more opportunities are now presenting themselves.
One specialist in this area is Pier Insurance, located in Shoeburyness near Southend.
Founded in 2004, the company offers insurance plans to both businesses and consumers, recently passing the milestone of selling more than a million policies since it started out.
To get the lowdown on the progress of Pier Insurance and its views on the state of the market, Mobile News hopped onto a train to visit the company's offices and speak to managing director Toby Stubbington.
Stubbington reflected on the recent milestone, the current smartphone market, and the opportunities and challenges that Pier Insurance faces down the line.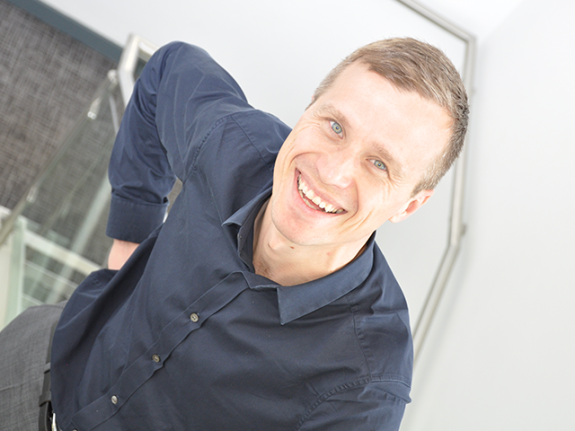 What's the story behind Pier Insurance?
Pier was founded in 2004 by Mark Gordon and initially had a close working relationship with CUSC Foneguard, a company established in 1989. Gordon, who also founded Evolve Telecom, was joined by Paul Althasen, who's the other director of the business.
What's your working background?
I was originally a chartered accountant and worked across a number of subscription- based businesses. I also spent some time with Virgin Media during the merger of NTL and Telewest.
What about your journey with Pier Insurance? According to your LinkedIn profile, you left and then came back?
I was with Pier Insurance for three years between 2013 and 2016. I was CFO during that time, while I was also essentially group MD of Evolve Telecom during its sale to Onecom. After that I went to FluidOne, but continued to have dialogue with Gordon and Althasen. I saw a really good opportunity to come back to Pier and continue the hard work it had started. I was attracted by the idea because I felt the company was being taken on a good journey with both businesses and consumers.
What are the benefits of taking out an insurance plan?
With technology, there needs to be an insurance offering. As prices of these gadgets creeps higher, it makes sense for customers to insure their devices to give themselves peace of mind. Insurance is no longer a product that is back office, but has now moved more into the mainstream.
What do you make of the current UK mobile industry?
It's very interesting. We seem to have gone through a period of 18 months to two years where there has been a real slowdown in technological development and the upgrade cycle. There has generally been a decline in handset uptake and even a slight disinterest in what is being offered by the manufacturers. I would also say that we're a year away from some more advanced technology coming to fruition through 5G.
What opportunities does the current market present for insurers such as Pier Insurance?
From a consumer perspective, there's a huge opportunity to sell insurance plans, especially given the way that people are now buying phones – for example, not as part of a bundle plan offered by operators. Customers are now far more aware of the underlying costs of the phone and also what is on their phone. They will want to make sure their phone is protected and are able to have a quick turnaround should they happen to lose or damage it.
Why is Pier Insurance different to other insurers?
We believe that we take ownership of the customer's end-to-end journey, helped by the vast array of experience we have in the company in both mobile and the insurance sector. Insurance can be quite fragmented in terms of where the policy comes from and who deals with claims, which could make a difference to the overall experience for the customer or partner. However, at Pier we make sure we deal with everything in-house.
How does Pier Insurance deal with customer claims?
All claims are handled by us rather than by a third party, as we believe that this is the most effective way of providing our customers with the best possible experience.
What's the process when it comes to claims?
Claims can be made digitally through an online form or physically. While dealing with any claims, we need to make sure that we are asking our customers the right questions to ensure we deal with their needs. We then allocate one of our claims handlers to work on that specific claim. We do this so there is responsibility and ownership attached to the claim, something that is again aimed at making the experience as simple for the customer as possible. We aim to make the whole process as personal as it can be for them.
What do the policies of Pier Insurance cover?
Our policies cover a range of gadget damage to loss or theft. The areas include accidental or liquid damage, theft, loss, extended warranty, worldwide cover, unauthorised calls, accessory cover and cracked screens.
Is the main customer focus on businesses or consumers?
Both businesses and consumers are key for us, and it's important that both types of customer get a good experience from us. We understand through our time in telecoms how to work with partners to give them the best opportunity to sell products to their customers and ensure that they work with someone who gives their customers a good experience.
How did Pier Insurance mark the milestone of selling a million policies?
Rather than celebrating the milestone, we've just continued to focus on getting the job done – it just ticked over. I can't even tell you for sure when we achieved the target, whether that happened late in 2017 or early last year.
Is there a target in place to reach two million?
For Pier, it's not about taking on policies for the sake of it, but instead making sure that we get the quality right for both the business and the customer. We are having a number of exciting conversations across various channels, and I think we at Pier are well placed to take advantage of new handset releases and widen our insurance proposition to extend to other similar products.
What challenges do insurers face in the mobile market?
A key challenge is to be market-aware, as this is what partners want – and also what the regulator and underwriter want. We need to make sure we're always offering relevant services to the customer, but also at acceptable price points, such as taking into consideration the price of a product and the likely claims around that device. Relating to this, we need to be aware of people making claims that aren't genuine and look to weed these out as quickly as we can, so we can spend our time focusing on the majority of claims that do need our attention.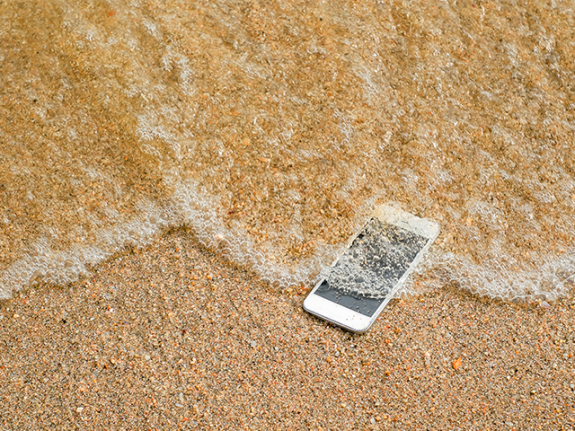 What types of claim do you get?
You get the typical sorts of claim, such as dropping your phone down the toilet or losing it on a night out. We do get some opportunistic people trying to make claims too. There is also some seasonality: for example, people dropping their smartphone in the swimming pool during the summer can be quite common.
How do you expect Brexit to impact on Pier Insurance?
Brexit goes both ways and will likely change a number of regulations. In the mobile market in particular, we're already seeing the cost of devices increase and, in the case of a hard Brexit, there is an anticipation that the pound will weaken further. Brexit is likely to impact most industries, including insurance.
What does the future hold for Pier Insurance?
The main focus for us will to be continue growing the Pier name and brand within the channel, and continue moving with the times to understand the relevance of partners and customers. In the future, we'd like to expand our team, but we're happy with the size we currently have.