Phones 4U owners took funds that could have sealed a deal Marc Allera tells Court on Day 15 of collusion case
Phones 4U lost the chance to renew its contract with EE because there was zero financial flexibility as a result of Phones4U owners BC Partners taking out a huge dividend of around £200 million.
This was claimed in the High Court of Justice Business and Property Courts last week by Marc Allera, who was EE's chief commercial officer at the time.
Phones 4U is suing EE and the other networks for allegedly colluding to destroy the retailer by mutually agreeing to terminate their contracts.
Allera is now head of BT's consumer division. He was giving evidence for EE on Day 15 of the case being brought against EE and the other mobile networks by Phones 4U in administration which alleges the networks colluded to cancel their contracts with Phones 4U and forced it out of business in September 2014.
Allera said he was frustrated and angry that the money could have been invested in the deal he was trying to broker with Phones4U CEO Tim Whiting.
"Some of that money, instead of being paid to the owners, could have been invested in this negotiation and this deal, which could well have secured Phones 4u's future. BC Partners had demonstrated quite clearly their lack of willingness to invest in that business, put any cash into that business, or give Phones 4U any flexibility to trade and secure arrangements with what were only two network partners, so that concerned me.
"I remember how strange this whole situation was because the only two executives that we dealt with at Phones 4U we were told had moved to a non-exec role and therefore stepped away from operational control."
The deal foundered over Allera's demands for a brand licence fee which Phones 4U dismissed.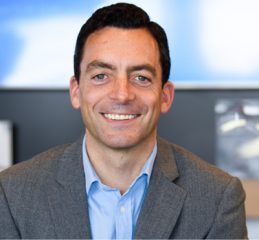 "The negotiation with Phones 4U was over many days. I was trying to secure the brand licence fee, which in my opinion was a relatively small incremental sum. Phones 4U came back to say they had zero financial flexibility as a result of their owners taking out this huge dividend that they'd paid themselves if I recall, around £200 million? just a couple of months before that."
Tim Whiting broke the news to BC Partners executive and deal maker Stefano Quadrio Curzio in an email that stated "Last night we walked away from the deal with EE. They pushed us too hard and were looking for an extra £5m a year."
Curzio got his reply from Allera on September 12 in a letter saying: "We wish to inform you that our Board has concluded that we will not be recommencing commercial negotiations with you as we have made a final decision not to replace or extend the terms of the Retail Agreement."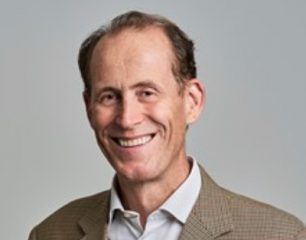 By this time O2 had already left Phones 4U and Allera was then shocked to learn from a contact at A1 Comms that Vodafone too was pulling out.
Allera said that EE likened Phones 4U to a chair with four legs which then had three legs and then had two legs and "therefore was becoming a very unstable chair".
He had been questioned for nearly three hours by Phones 4U barrister Kenneth MacLean. He accused EE of prolonging negotiators with Phones 4U while a deal was being pursued with Carphone Dixons.
Allera said he rarely met with other network chiefs who he mainly saw at industry events and denied he had ever spoken to anyone from Vodafone about Vodafone's intentions with Phones 4U and was shocked when he was told Vodafone would be leaving.
He revealed that he had proposed that EE acquire Phones 4U but this was rejected by, mainly the Deutsche Telekom executives on the EE board.
Mr MacLean said: "You were in favour, at this stage, of entering into an extended agreement with Phones 4U, weren't you?
Allera replied: "Well, subject to Phones 4U agreeing to my asks. Unfortunately, because of the inflexibility that their owners had given them, they couldn't ultimately give me the £15 million incremental brand licence fee that I was looking for to secure the deal. I found that frustrating because the owners had paid themselves a dividend only a few months prior. I remember feeling that there should be a lot more flexibility in Phones 4U to agree to what was asked".
He agreed that EE was looking for a more streamlined distribution channel.
"Through the coming together of Orange and T-Mobile we had inherited a widespread, inefficient distribution network. We had stores often literally next door to each other of different brands. We needed to create a lot more efficiency in our portfolio".
The merger of Carphone Warehouse and Dixons was 'game-changing.
"We explored many routes and options. One of them is to try and see if it was an opportunity to stop the merger alongside many other scenarios that we were modelling and discussing as part of this distribution review. We hadn't yet seen the deal that was on offer from Dixons/Carphone and we felt there was an opportunity for us still to be in Phones 4U. That merger was the beginning of a critical set of events that changed the game in distribution.
"There was a discussion around: what does this mean for the UK? What does it mean for our distribution? Is it an advantage or a disadvantage to us? What does it mean for Phones 4U? All of these questions were being asked in and around that time. I don't remember all of them in detail, but that was a big talking point at that time".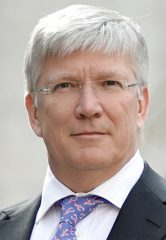 "The acquisition of Phones 4U was going to be a very difficult thing to negotiate and navigate. I could see the numbers were attractive, but that by no means meant that any form of the transaction would be easy. And it was a significant outlay at a time where we had less financial flexibility"
EE wanted to put less volume through the indirect channels and focus on fewer partnerships. But the danger of exiting Phones 4U was that MVNOs such as Virgin Mobile could fill the vacuum left by EE's departure.
EE's strategy on staying with Phones 4U was largely dependent on Vodafone continuing to be a Phones 4U supplier so that Phones 4U would still be viable as an independent retailer.
"I did not know what Vodafone might or might not do. I was always aware that, with just two suppliers, there was always the risk of one following another".
The case continues.