Limited portfolio can grow subject to demand, says Techpoint MD Shah
Accessories distributor Techpoint has entered the mobile device space through a partnership with senior-friendly manufacturer Emporia.
The partnership, which began this week, sees Dagenham-based Techpoint offer three of the vendor's feature phones to its customers, each in two different colours.
Emporia launched in the UK earlier this year with Eurostar Global as distribution partner. Retail partners included Scotts of Stow, Hearing Direct, Mobile Phones Direct, and Amazon.
Techpoint managing director Ricky Shah says the partnership gives Emporia access to an extensive base of independent and smaller chain retailers.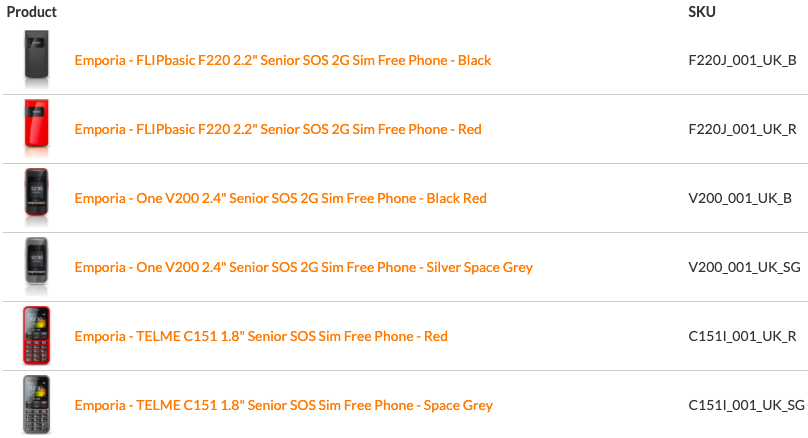 "Many distributors forget about the little guy," he said. "If you add up all the independent shops in the UK, there's more value than the big retailers, so we concentrate as a business on these independents."
Shah added that early demand for the devices had been strong: "We sold out of our first stock order the day we received it, so we've put in a few more orders."
Commenting further on the partnership, Shah said Emporia's established presence throughout Europe combined with its push to enter the UK made it a "no-brainer" to work with.
"Emporia has a strong UK backing, and the people behind the brand are amazing. The support we get from them seals the deal for us. [Emporia UK&I MD] Chris Millington is the pilot of the plane and he really pushes things forward."
Millington added: "Techpoint has a rich network and strong product training, sales, and after-sales service – something crucial to us in maintaining our marketing position.
"This new distribution partnership means our products are connecting with more retailers, and ultimately consumers, in the UK and Irish markets; which is another welcomed step in line with our big growth plans."
Although Techpoint remains primarily an accessories distributor, Shah said that it would look to expand its Emporia portfolio subject to demand.
"We have always been keen to enter the device market, and getting in at the entry level makes sense for our business model. As our customers gain more interest, we will expand the range accordingly. Our focus to start with is slow and steady, but we are very excited. "